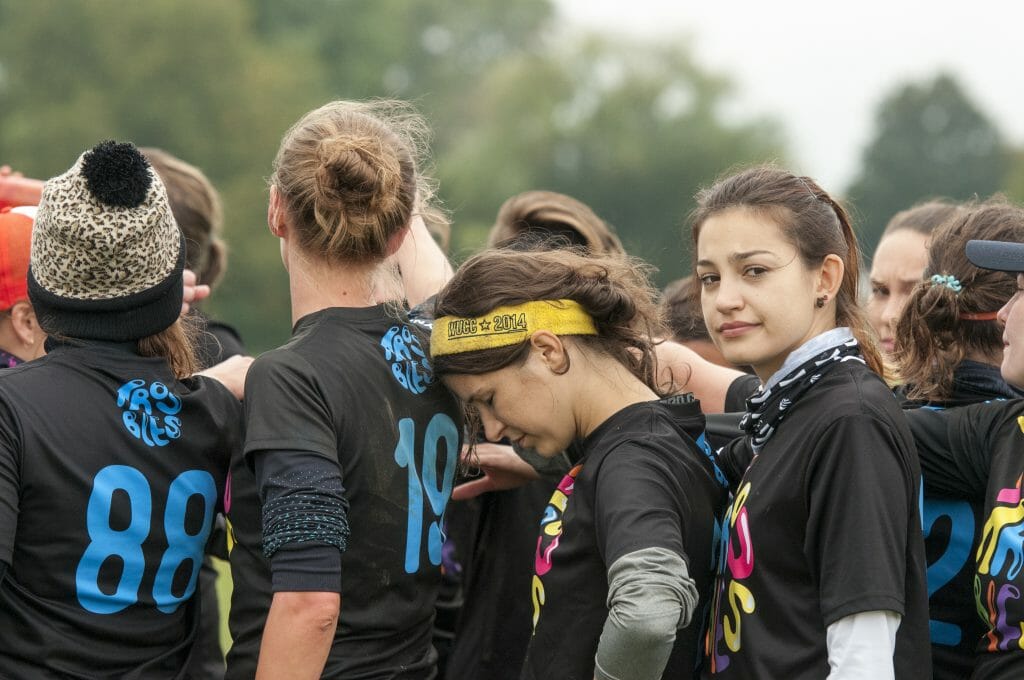 Welcome to Opening Pull, your weekly wrap-up of the previous week in ultimate. We've gathered the news you need to know and highlights you need to see, and we'll let you know what's coming up in the next week.
Live ultimate is on pause for the time being, without a clear end to the shutdown in sight, as the global community combats the spread of COVID-19. For more details, including a timeline, see The Latest on the Coronavirus Impact on Ultimate.
European Ultimate Federation Removes Regionals, Keeps Championships
The EUF announced last week that they would not be holding European Ultimate Championship Regionals, the qualifiers for the European Championships. However, the organization also stated that, conditions allowing, they intended to hold an expanded EUCF, which they call "xEUCF,: with larger fields in each division. The supersized event grows to four days, with 32 open teams, 20 women's teams, and 20 mixed teams. Slots will be doled out to participating countries, whose respective governing bodies would be responsible for deciding how bids would be parceled out to their teams.
Callahan and Donovan Video Onslaught
With the nomination window for both awards closing on Friday, we saw a steady stream of Callahan and Donovan videos throughout last week. There are fantastic reels featuring some of the division's top players as well as highlights of some lesser-known college stars. We've got the full collection aggregated on our site — check them out and decide which is your favorite!
Sport — Including Ultimate — On Hold Until December in Philippines
There won't be any ultimate in the Philippines any time soon, as the Philippine Sport Commission announced that all of its sporting events up until December are canceled. The decision was driven not only by the safety concerns associated with athletic competition but also the financial requirements to host and manage events. The nation's task force managing the coronavirus response indicated that they would need reallocated resources to help.
Social Select: Football Rules Specialist Weighs In On Rowan Catch
After ESPN's SportsCenter account posted a clip of Rowan McDonnell scoring a toe-in catch at the U.S. Open, someone took issue with the play being ruled a score. They asked Fox Sports NFL rules analyst Dean Blandino for his opinion.
Good call. Has to reestablish in bounds with both feet before touching frisbee.

— Dean Blandino (@DeanBlandino) April 30, 2020
Of course, you don't have to reestablish with both feet in ultimate like you do in the NFL, but Blandino is basically correct: he never reestablished in bounds position!