There's plenty of time left to vote today.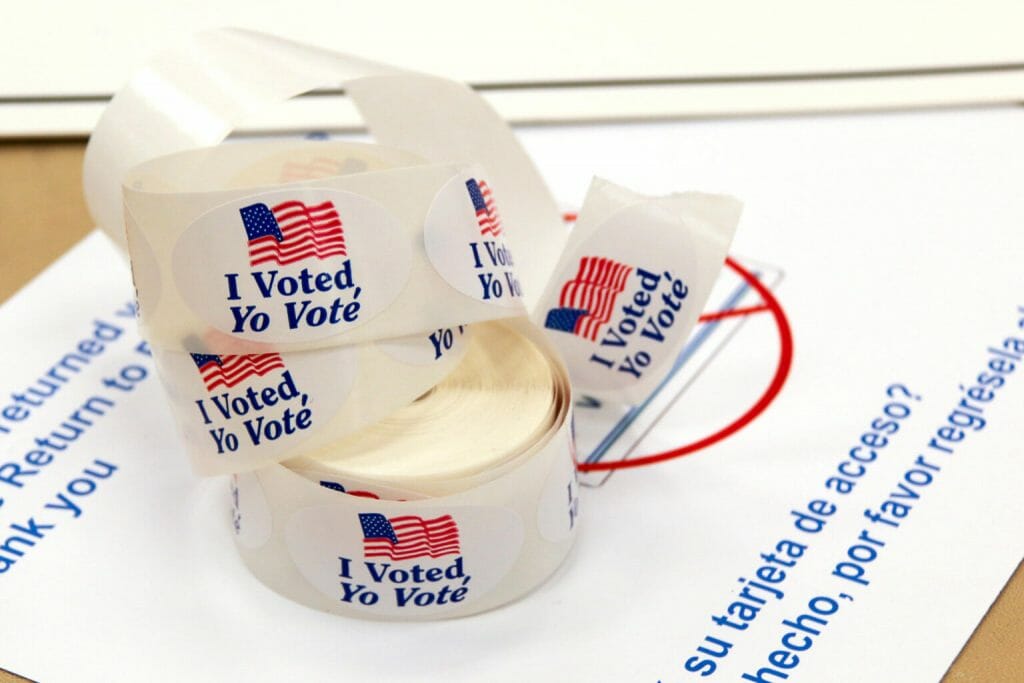 Tuesday Tips are presented by Spin Ultimate; all opinions are those of the author. Please support the brands that make Ultiworld possible and shop at Spin Ultimate! 
Today is Election Day in the United States and voters are lining up to cast their ballots in the US Presidential election alongside congressional races and state elections.
It's a special voting edition of Tuesday Tips: here are some answers to questions about how to vote today.
I'm registered to vote. How do I vote?
If you're registered to vote in your state, then you need to find your correct polling place. Vote.org will look up your address and tell you where your voting location is and what the voting hours are. As long as you're in line by the time that the polling location closes, you will be able to vote.
I'm not sure if I'm registered. What should I do?
You can check your voter registration status here.
Oops, I'm not registered. Can I vote?
It depends on what state you're in. In some states, you're too late and won't be able to vote. However, the following states allow same-day voter registration — that means that you can go to the polls, get registered, and vote today:
California
Colorado
Connecticut
District of Columbia
Hawaii
Idaho
Illinois
Iowa
Maine
Maryland
Michigan
Minnesota
Montana
Nevada
New Hampshire
Rhode Island (pres. election only)
Utah
Vermont
Washington
Wisconsin
Wyoming
Every state will require you to have proof of residence and a form of ID (some states require a photo ID; others don't). "A current driver's license or ID card will suffice in all states," according to the National Conference of State Legislatures. "In some states, documents such as a paycheck or utility bill with an address is acceptable for proving residence. A few states also permit an already-registered voter to vouch for the residency of an Election Day registrant."
You can find out exactly what you'll need on your state's election board website. This New York Times interactive feature can help you find that information.
I'm still confused. What can I do?
Don't hesitate to call the election hotline, 866-OUR-VOTE, or visit their website to text or chat with them.
I need help getting to the polls. What should I do?
If you need a ride to the polls, Lyft is offering $25 off ride credit today with code NAACPVOTE2020. You can also get 50% off a Lyft ride to the polls with code 2020VOTE, and some accounts are targeted for a completely free ride with code VLF2020.
Uber is offering 50% rides to your local polling location directly in the app. Curb is offering $5 off with code VOTETODAY.
What are my general rights on Election Day?
If the polls close while you're still in line, stay in line – you have the right to vote.
If you make a mistake on your ballot, ask for a new one.
If the machines are down at your polling place, ask for a paper ballot.
If you run into any problems or have questions on Election Day, call the Election Protection Hotline:

English: 1-866-OUR-VOTE / 1-866-687-8683
Spanish: 1-888-VE-Y-VOTA / 1-888-839-8682
Arabic: 1-844-YALLA-US / 1-844-925-5287
For Bengali, Cantonese, Hindi, Urdu, Korean, Mandarin, Tagalog, or Vietnamese: 1-888-274-8683
"I Voted" sticker thread!

Reply with your "I Voted" sticker and you could win some @Ultiworld and @SinTheFields stickers.

— Ultiworld (@Ultiworld) November 3, 2020
Submit your own Tuesday Tips to our Tip Jar to win a free subscription and even become an Ultiworld writer.