Ossoff becomes second in his household to bring a streak-breaking upset victory to D.C.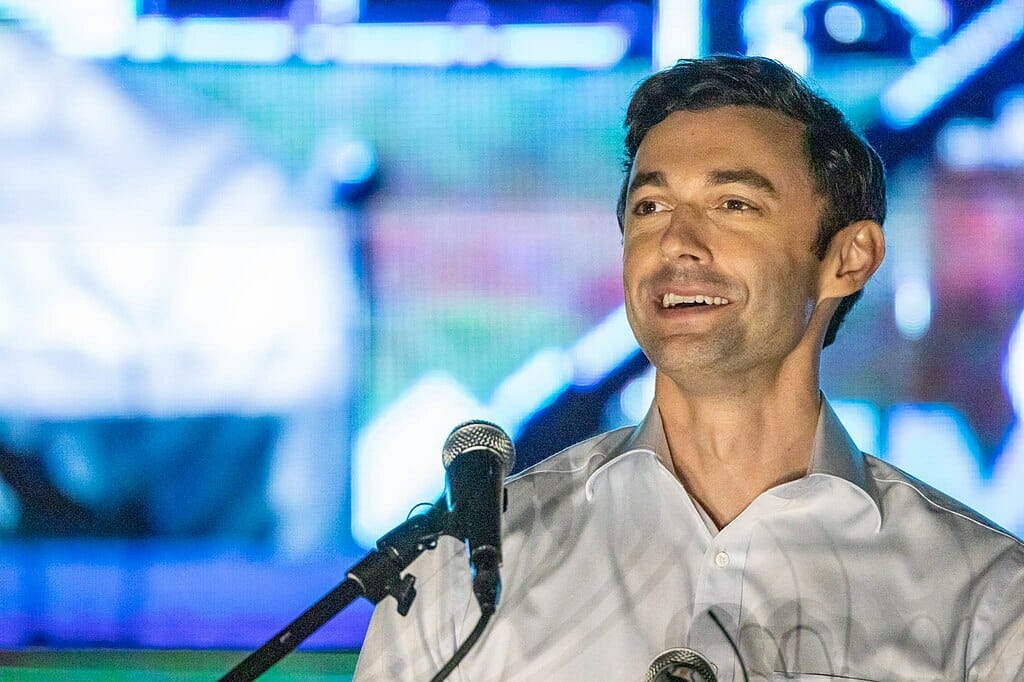 Later this month, there will be an ultimate player on Capitol Hill.
US senator-elect Jon Ossoff — voted to national office in a runoff on Tuesday, January 5th — played in high school through the well-known Paideia School youth program as well as in college at Georgetown. He will represent Georgia.
Ossoff, who grew up in Atlanta, attended the Paideia School as a member of the class of 2005 and was one of many students to pick up the sport during their time there. Organized high school ultimate was rare at the time, but even then, Paideia boasted nationally-recognized programs in both the open and girls' divisions. As a senior, Ossoff traveled with Paideia Gruel to Amherst, Massachusetts to play in the prestigious Amherst Invitational. His teammates that spring included future World Games players George Stubbs and Grant Lindsley.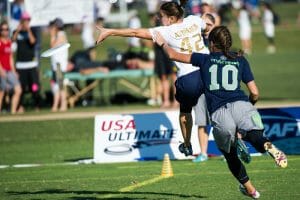 Despite Ossoff's notable background in the sport, however, he is only the second-most decorated ultimate player in his household. Before going on to an accomplished college and club career, Alisha Kramer, his wife,1 played varsity for Paideia Groove for four years, captaining the team as a junior in 2007. Her teammates during that period included Leila Tunnell and Paula Seville, who would later go on to win Callahan awards in successive years, as well future national champions Sophie Darch (with Oregon) and Lane Siedor (with Boston Brute Squad).
Both Kramer and Ossoff attended Georgetown University, where they continued their playing careers. Ossoff played with the men's team Catholic Justice through his junior year, which marked the end of his competitive years. Kramer, on the other hand, grew within the sport. She took on a leadership role with the women's team, Huckin' Foyas, as well as a larger hand in women's ultimate in general. She got involved with Michelle Ng's and Sara Jacobi's then-nascent Without Limits Ultimate project, contributing the opening essay, "Why Play Ultimate," to the first edition of the organization's comprehensive College Women's Ultimate Resource Manual.
Kramer played club in 2011 and 2012 in the mixed division for Atlanta Bucket, at that time a perennial Nationals qualifier. She joined Washington D.C. Scandal the year of its undefeated performance at 2013 Club Championships — culminating in the final that ended San Francisco Fury's seven-year title run — then suited up for one last season of elite club with Atlanta Ozone in 2014.
Alisha is not the only champion in the Kramer family. Her younger sister, Rachel, has played with Boston Brute Squad for the last three club seasons, including their championship campaign in 2019.
All of this means there is now a powerful influx of ultimate frisbee talent headed for the halls of Congress. We may or may not see Ossoff jogging around the capital in an ultimate jersey anytime soon, but in any case, the Kramer sisters ought to be skilled enough to carry him through some Congressional friends-and-family mini should the need arise.
---
Ossoff and Kramer married in 2017 after having dated for ten years. ↩