How can Nationals become a real spectator draw?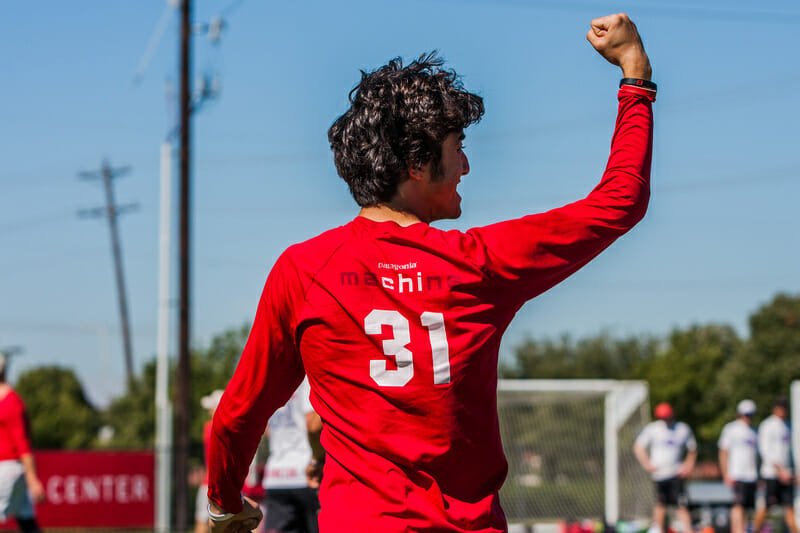 The Mailbag is now for subscribers only. That's going to do a few things: it will keep me committed to writing it every week. It will reward subscribers with a weekly column they can count on. And it will allow us to offer a free one-month Mini subscription for the best email or comment we get and publish in the Mailbag. If you're already a subscriber, you get a free extra month (or a discount). If you're not, you can come in and check out the benefits.
You can email me anytime at mailbag@ultiworld.com with questions, comments, ideas — whatever you've got.
Q: As of the last time we played high level ultimate, who in the club scene would get an Ultiworld nomination for "your favorite player's favorite player," and what about them qualifies? I'm talking about the people who don't get major hype like the Opi Paynes, Cardenas twins, and Jimmy Mickles of the world — the kinds of players my first years name as their idols when they arrive at college. I'm thinking about the ones that, if you ask the players they compete against season after season, are admired for doing the small things that earn Ws or have skill that the casual observer can't fully appreciate?
The players that do the little things i enjoy watching are: Alex Snyder (throwing form that holds up against the elements and is just so technically sound), Joel Schlachet (impeccable continuation timing and moves that rack up constant goals), Allysha Dixon (both in her AMP days and with Molly Brown just seems like an energy machine; seems to bring a ton to the table as a positive teammate), Sam Applegate (plays with fierce edge and throws her body around in ways that can swing games), Walden Nelson (squeezes every last bit of advantage from angles and communication on defense). My picks probably show my age and lack of deep insight into the game these days, given that a lot of these players have earned significant ink. What are yours?
Mailbag: Your Favorite Player's Favorite Player, U26 Worlds in 2023? is only available to Ultiworld Subscribers
Already have a subscription? Log in
Whether you visit Ultiworld for our reporting, our podcasts, or our video coverage, you can help us continue to provide high quality content with a subscription. By becoming a subscriber, not only do you receive benefits like exclusive articles and full article RSS feeds, you also help fund all of Ultiworld's coverage in general. We appreciate your support!