At least let the teams have a playoff!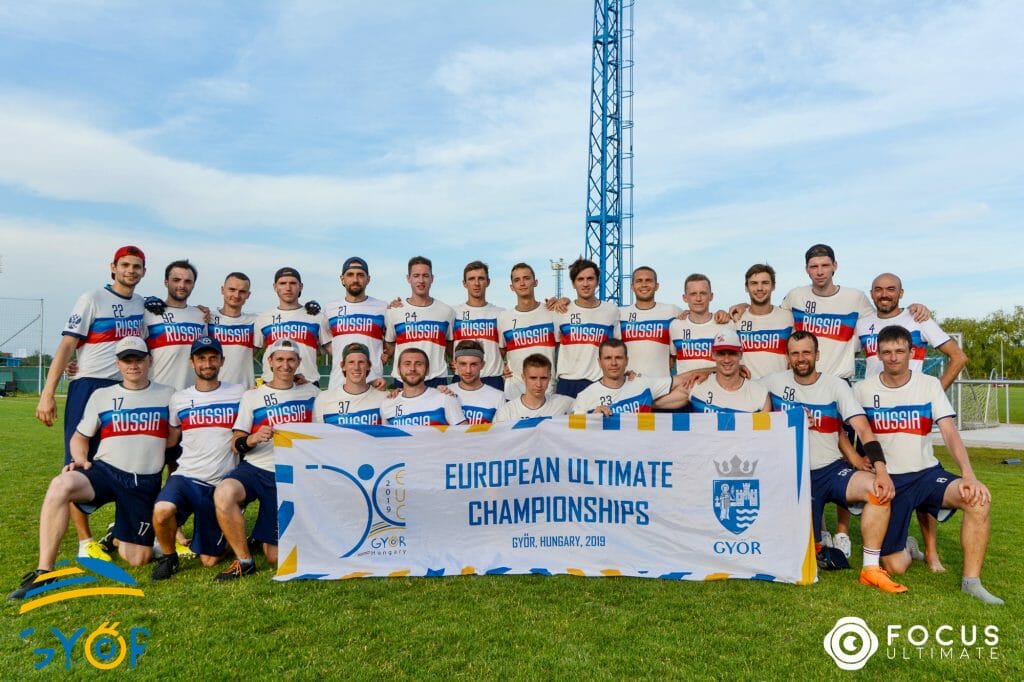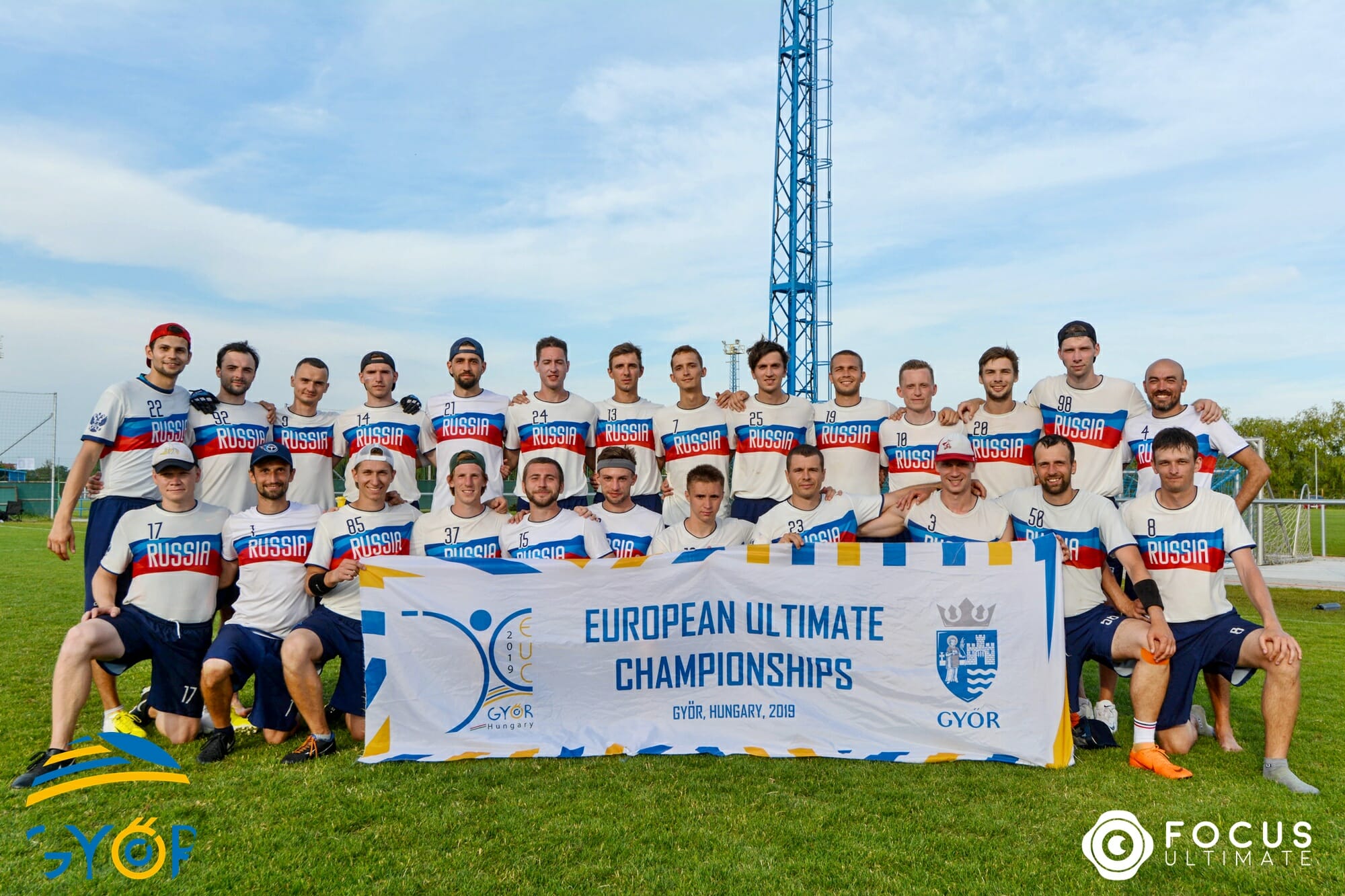 Earlier this month, WFDF announced that WUGC has been cancelled. Among other consequences of this decision, there is now no scheduled event between now and 2022 to determine bids for the next World Games, and WFDF has decided to use the most recent WUGC — in 2016 — as a qualifying event for the multi-sport event widely considered ultimate's biggest global stage.
This means that the following countries qualify for the World Games: United States (already given an auto-bid as the host country), Australia, Canada, Japan, Colombia, Great Britain, France, and Germany. However, I believe that at least one change to these qualifications should be made. WFDF should give the French bid to Russia, or at least give the neutral athletes the chance to play for it.
In case you don't know, WFDF normally determines qualification for the World Games using a cumulative points system based on the finishes of a country's women's, open, and mixed teams at the previous WUGC. The points system is shown in the table below, with points per placement in each division added up to determine a country's total score for qualification purposes (below 10th place, the point values decrease by one per placement):
| Placement | Points | Difference |
| --- | --- | --- |
| 1 | 100 | - |
| 2 | 95 | 5 |
| 3 | 91 | 4 |
| 4 | 87 | 4 |
| 5 | 84 | 3 |
| 6 | 81 | 3 |
| 7 | 79 | 2 |
| 8 | 76 | 2 |
| 9 | 75 | 1 |
| 10 | 74 | 1 |
So, sweeping gold would net a country 300 points. After summing up all of these points, the top n-1 countries qualify for the World Games where n is the number of spots available, with one spot going to the host nation.
In 2022, the World Games has eight spots, and the United States is the host country, so the top seven countries aside from the United States qualified — and, as previously stated, with no WUGC in 2020 or 2021, WFDF is opting to use the 2016 results, per the rule given in WFDF's World Games qualification policy that "[t]he qualifying event for World Games will be the most recent Ultimate World Championship event which was held at least 8 months prior to the World Games."
Seems pretty clear-cut, right? WFDF made the right call according to its own rules. But if our goal is to actually figure out which countries would field the strongest World Games teams in 2022, then there are a few better methods to do this than to use results from six years before the tournament.
The best possible solution would be to host a qualifying event where more countries are invited. However, WFDF has (rightfully) deemed this to be a pretty risky and impractical method, given both the COVID-19 situation and the additional costs for teams that would want to qualify for the tournament. On my podcast, EuroZone, I proposed continental qualifiers, which would mean dividing up bids to continents based on either World Rankings or WUGC 2016 results and then holding smaller qualifiers within those regions. While I find the prospect of a Euro qualifier with most of the European national federations sending 14-person super-teams amazing, I do understand why WFDF chose not to go this route.
But there is still a better option than going with the 2016 results: divide the qualifying spots by continent, and then use the most recent continental championships to grant the bids. In the case of Europe, this would be the European Ultimate Championships held in 2019. This event is much more recent, and European teams tend to take it just as seriously as WUGC. (In fact, most teams use the 2019 event as preparation for WUGC, so the rosters of EUC and WUGC teams are generally pretty similar.)
Three European teams have already qualified for the World Games, so why not give out three bids to the top performers at EUC 2019? Using the same points system that WFDF uses for WUGC on the EUC results, the standings are as follows:
| Country | Points |
| --- | --- |
| Great Britain | 274 |
| Russia | 273 |
| Germany | 266 |
| Switzerland | 254 |
| Ireland | 251 |
| France | 247 |
| Italy | 246 |
| Austria | 238 |
| Sweden | 227 |
| Belgium | 225 |
As expected, Great Britain, who won two gold medals, took first place. By sweeping all three bronze medals, however, Russia stands only one point behind. Germany comes in at third place with a relatively healthy margin above fourth-place Switzerland. Finally, France — the third team currently receiving a World Games bid — sits at sixth place.
This is a much fairer representation of these countries' strengths than the 2016 WUGC results. I realize that the rules state that we should only use WUGC results, but come on. WFDF makes the rules, and these are extraordinary circumstances. The EUC is an official event that all nations take seriously, and WFDF even used it to qualify three teams into WUGC.
Furthermore, Russia has shown excellent results since 2016, including a gold finish in the women's division at WCBU 2017, as well as gold in the women's and mixed divisions and silver in the men's division at EBUC 2019. Sure, these are beach events, and they do not always represent the real strength of each country on grass, but one thing that beach results do show is how well a country can do with a shortened roster. Russian players have also won numerous All-Europe awards. The country would have a very competitive roster if given the invite to the World Games.
So where does that leave other continents? The Americas don't really have an equivalent continental event like the EUC. Asia-Oceania has the AOUGC from 2019. If we tabulate those numbers, we get the following:
| Country | Points |
| --- | --- |
| Japan | 295 |
| Philippines | 278 |
| Australia | 274 |
| Chinese Taipei | 257 |
| Malaysia | 249 |
| China | 245 |
| India | 91 |
| New Zealand | 79 |
| Thailand | 76 |
| Korea | 75 |
Using the same logic, should Australia give their bid to the Philippines? It is not as clear for me in this case, as I know that many countries in that region do not see the tournament in the same light that European teams tend to see EUC (a number of countries, including the Philippines, sent some of their top players to an Asian-Oceanic beach event instead of the AOUGC). The Philippines were also only planning to send two teams to WUGC, so their chances of qualifying if the event had occurred would have been slim to none.
There is a legitimate counterargument to my proposal. The fact is that none of the countries knew that the continental tournaments would have been qualifiers for the World Games. If they did know this, some of them may have taken it more seriously. Maybe some of France's talent would have come over from Montreal and they would have done better. Perhaps the Aussies would have sent a few more ringers to the mixed team that couldn't crack semis at AOUGC. Maybe Italy would have put less into their U24 campaign and sent more of their stars to the EUC.
That's fair, so here is what I propose: in lieu of full-scale continental or global qualifiers, just have a single playoff game in each continent. Russia vs. France and Australia vs. Philippines. Winner takes the bid. Stream the hell out of the games and put up a tip jar there, and you may even be able to subsidize the costs for the players. Give home-field advantage to the currently qualified teams, and I am sure that the challenger would be willing to pay for this opportunity if they felt like they could win. Do one game in southern France and one game in Australia in January or February of next year. I am sure you would get tons of viewership, and it would be a great way to kick off the return to ultimate in 2022. So what do you say, WFDF?