After almost two years, the AUDL is back!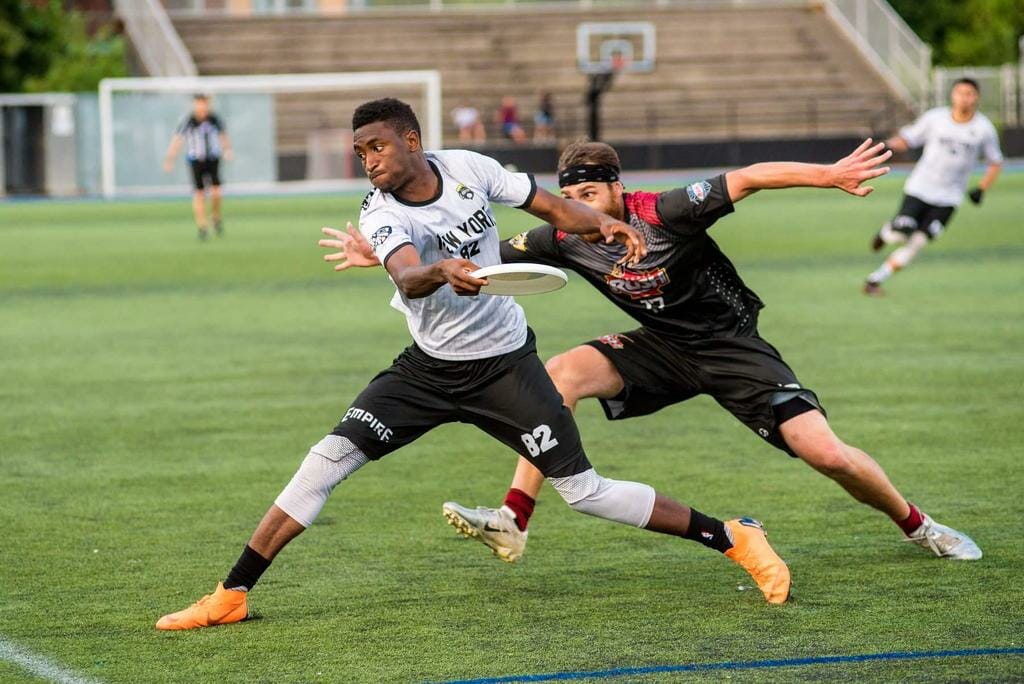 Our coverage of the 2021 AUDL season is presented by VII Apparel Co., who provides premium performance apparel for the active world, featuring their proprietary GreenLine fabric made from 100% recycled plastic bottles.
For the first time since August 2019, live semi-pro ultimate is coming to a stadium (or livestream) near you. After a long offseason featuring a divisional realignment, an expansion franchise and plenty of roster moves, fans are excited to see how the 2021 season will play out and which four teams will take the field on September 10-11 for Championship Weekend in Washington D.C.
Key Storylines
Division Realignment Leads to New Matchups in Atlantic and West
Dallas vs San Diego, New York vs Raleigh, Pittsburgh vs Philadelphia! These are a few of the new rivalry games we'll see in 2021 as the former South and East divisions — minus the Canadian teams and with an expansion franchise in Boston — combine for an eight-team mega-division, while Dallas and Austin move over to the West. New York-Raleigh may have been the game of the year in 2019, and we'll see plenty of first-time matchups between teams who had previously been separated by divisional lines. Meanwhile, the two Texas teams, Dallas and Austin, relocated to the West, setting up perennial rematches between current powerhouse teams San Diego and Dallas (who met at 2019's Championship Weekend), and forcing far-flung teams in Seattle and San Jose on grueling road trips in the Texas heat. In a weird year impacted by the COVID-19 pandemic, the uncertainty of new matchups will add an extra strategic dimension for coaches who have been game planning for nearly two calendar years.
What Will Boston Look Like?
Boston ultimate has a, ahem, glorious history. It's long been a hotbed of the sport but, until this year, it never sported an AUDL franchise.1 In recent years, men's club ultimate in the area reached a zenith; after Ironside's championship in 2016, things have looked a little shaky to say the least. Perhaps part of the challenge is that there hasn't been one team to unify all the talent in the area. Perhaps the Glory will be that team. Ben Sadok, Ian Engler, Tannor Johnson, Alex Kapinos, Josh Markette, Orion Cable — from highly-rated prospects to grizzled veterans, there's a wide assortment of talented players from the area on this roster. Also, is there any reason a classic New England vert stack offense can't work great on an AUDL field? Who needs a backfield reset on a field with this kind of width? This team could step up in its first season, make the playoffs, and maybe more.
Will Any Team Go Undefeated?
In three of the eight AUDL seasons played so far, there has been a team to finish the season undefeated, winning a championship in the process. Most recently was the defending champion New York Empire in 2019. However, the Empire now find themselves with some significant turnover and a completely new division. This Atlantic Division is deep and likely will not offer many, if any, easy games for New York. Dallas, who went undefeated in 2016, is replacing its head coach and faces a much tougher travel schedule than ever before as a part of the West Division. In short, it is unlikely we see another team emerge completely unscathed by the time we reach Championship Weekend. However, the best candidate for an unbeaten campaign resides in the Central Division this year. In a year where seemingly every other team in the division got worse (or is Detroit), the newly rebranded Chicago Union accumulated proven talent.
Who Challenges Chicago in the Central Division?
Speaking of the Central Division, Chicago is the clear favorite this year. Madison lost Peter Graffy, Colin Camp, Pat Shriwise, and Dave Wiseman. Much of Minnesota's offensive unit from 2019 lives north of the border and will not be available to compete this season. Indianapolis lost Keegan North, Cam Brock, Keenan Plew, and Brett Matzuka. Meanwhile, Detroit is Detroit. The whole division took a hit. However, if anyone is going to press the Union, it will be the Wind Chill. They add a slew of proven club players, including Cole Jurek, Charlie McCutcheon, and the aforementioned Matzuka. That group will help lessen the loss of Canadian-based players.
Are San Diego and Dallas Locked into the West Playoff Spots or Will a Surprise Contender Emerge?
Both San Diego and Dallas earned spots at Championship Weekend last season, but only one of them can make it in 2021 with the divisional realignment shaking up the scene. These two are favored to finish 1A and 1B in the new West, but if any team can upset either one, it's San Jose. The Spiders have a handful of proven veterans who know what it takes to compete in the league bolstered by a group of talented college-aged players who are energetic and hungry for success. Do they have what it takes to unseat a favorite? As the cliche goes, that's why they'll play the games.
MVP Watch
Ben Jagt, New York Empire
The 2019 MVP returns to a new-look Empire missing some big names from their recent title run. Jagt will put up Monstar stats on an AUDL field that was made for players like him, and he should have a bigger role in an Empire offense with one of the game's most lethal midfield throwers, Ryan Osgar, diming him up.
Rowan McDonnell, D.C. Breeze
Of the 2021 Championship Weekend contenders, DC brought in the least new talent. While the Breeze hope to be one of the four teams that gets to play in Audi Field, it'll take an absurdly high usage rate for McDonnell to lead DC out of the souped-up Atlantic Division. With stat-padding minutes and the potential narrative of carrying the home team to glory, McDonnell might just run away with the award.
Antoine Davis, Atlanta Hustle
Atlanta's top signing brings an added layer of dynamism and explosiveness to the Atlantic Division contender. Slotting into an offense that doesn't mind taking shots and letting its athletes cook, Davis is all set up to challenge for the league lead in goals scored and bring Atlanta back to the playoffs.
Pawel Janas, Chicago Union
Pawel might be the first AUDL player to throw 100 assists or he might get fewer stats in a ball-sharing offense built around the Machine stars that the Union signed. Either way, he'll be the stabilizing force the Union offense needs to win its first playoff game and make it to Championship Weekend.
Abe Coffin, Dallas Roughnecks
The unassuming leader of the Roughnecks' offense is poised to put up big statistics for what is sure to be a high-scoring team. If Dallas is able to make it back to Championship Weekend, Coffin is sure to be a big reason why.
Travis Dunn, San Diego Growlers
San Diego is going to score a lot this year. Dunn is a really good player on San Diego's offense. Dunn will put up the stats to be in the MVP race. That's all there is to it. With Khalif El-Salaam and Goose Helton also occupying defenses' attention, there will be a ton of room for Dunn to produce.
Max Sheppard, Pittsburgh Thunderbirds
The 2019 All-Star Game MVP will look to spread his impact across the whole season as Pittsburgh adapts to switching divisions while still contending for the playoffs. Without too many big names around him, the focus will be on Sheppard to produce and keep Pittsburgh's offense flowing. If the Thunderbirds keep hanging around the playoff picture, Sheppard will be a big reason why.
Division Previews
The Not So Wild West
The two regular season games between Dallas and San Diego will likely decide which of them hosts a playoff game, as they'll be the favorites against the rest of the division. Los Angeles, San Jose, Austin, and Seattle all have talented, up-and-coming players, and the standings could shake out based on which teams can survive the long road/plane trips with their rosters intact.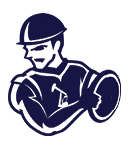 Dallas Roughnecks
2019 Results: 8-4, South Division champion, lost 2019 Championship game to New York
Offseason Grade: A
2021 Ceiling: League Champions
2021 Floor: Lose West playoff game
Dallas poached much of the in-state talent away from the Austin Sol — namely Kyle Henke and Chase Cunningham — and brought back Chris Mazur without losing too much talent from the 2019 roster that featured Abe Coffin, Jay Froude, Dalton Smith, Carson Wilder, and more. Wes Nemec exits after two seasons as the coach, which could lead to some early bumps in the road. Facing a new slate of opponents will be a challenge as well, but if any team has the resources to tackle this unique season, it's Dallas. Wins might even come easier in the West. This team is stacked.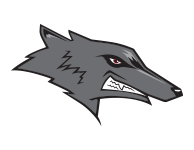 San Diego Growlers
2019 Results: 10-2, West Division champion, lost 2019 semifinal to Dallas
Offseason Grade: A
2021 Ceiling: League Champions
2021 Floor: Miss playoffs
San Diego is Dallas's biggest threat in the division and a sneaky pick to get into Championship Weekend. The team added some key pieces — Khalif El-Salaam, Greg Cohen, Lior Givol, and Nate Pettyjohn are the headliners — and has nurtured homegrown talent into key contributors over the past several seasons. With Goose Helton, Travis Dunn, and Dom Leggio back as well, there is enough talent to compete with the best teams in the league. It will take their best game to unseat the Roughnecks in the postseason, but the Growlers are capable of playing at that level.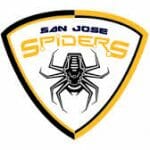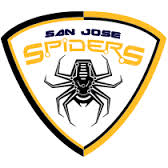 San Jose Spiders
2019 Results: 3-9, third place in the West Division
Offseason Grade: B+
2021 Ceiling: West Division Champions
2021 Floor: Miss playoffs
San Jose (who is playing in Oakland this year) has amassed a wealth of young talent: College Men's Player of the Year Jordan Kerr is the biggest name, and Keenan Laurance returns as a captain. They should see their record improve in 2021. With Dallas and San Diego the favorites to take the top two spots, this team is likely fighting for third place and the chance at a playoff upset. If its new talent comes together quickly, the Spiders may even approach eight wins to match their eight legs.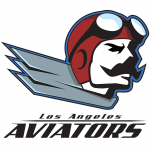 Los Angeles Aviators
2019 Results: 9-3, lost West Division final to San Diego
Offseason Grade: C
2021 Ceiling: West playoff game appearance
2021 Floor: Last place in the West
Los Angeles lost many of its significant contributors from the past few seasons, and this season has a transitional feel to it as young talent like KJ Koo, Calvin Brown, and Daniel Landesman step up into more prominent roles. Head coach Jeff Landesman will make his sideline debut for a team that is in need of some leadership to replace longtime departed players like Tyler Bacon and Jeff Silverman. Thankfully, Sean McDougall is back to lend his goal-scoring prowess and veteran leadership. LA is in for an interesting season.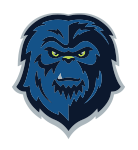 Seattle Cascades
2019 Results: 2-10, last place in the West Division
Offseason Grade: C+
2021 Ceiling: Third place in the West
2021 Floor: Last place in the West
Seattle has one of the best players in the league in Mark Burton, young talent to rival anyone in the country — hello Tony Venneri and Jack Brown — and a strong team culture that keeps their games fun. This team upset San Diego back in 2019 and has the talent to win almost any game it plays in, but it just cannot seem to pull together enough consistency to register as a threat to even approach the playoffs. For their sake, I hope the team proves me wrong this season, but even their on-paper easiest game against Austin features the longest plane trip in the league by many miles.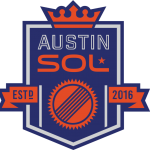 Austin Sol
2019 Results: 3-9, last place in the South Division
Offseason Grade: F
2021 Ceiling: Third place in the West
2021 Floor: Last place in the West
This is a rebuilding year for Austin, who has watched a lot of top players escape to Dallas and is in the midst of a cultural reboot with the hiring of new coach Steven Naji and the addition of veteran Joe Sefton. However, it is hard to overlook the void left by Kyle Henke and Chase Cunningham. While the Sol might steal a few wins from teams weary from playing Dallas in a back-to-back, don't expect Austin to be in the playoff picture this season.
The Expanded Atlantic
Four teams will make their way to the playoffs and two — presumably Raleigh and New York — will head to Championship Weekend. Boston enters the AUDL mix for the first time, and Atlanta has made some splashy offseason moves. Washington DC is hosting Championship Weekend, which is sure to motivate the Breeze. Pittsburgh surprised in 2019 and will be looking to build on their Divisional final finish. Tampa and Philadelphia know they aren't the favorites, but they aren't going to roll over for anyone either. All in all, this will be the most volatile and entertaining division in the league.

New York Empire
2019 Results: 12-0, East Division Champion, Won AUDL Championship
Offseason Grade: C
2021 Ceiling: League Champions
2021 Floor: Lose in Atlantic Division playoffs
The champs return after an offseason of significant turnover. Charlie Hoppes and Anthony Nunez step in to fill Bryan Jones' shoes in the coaching role. Ryan Osgar arrives to fill the void left by Grant Lindsley. Elliott Chartock arrives on the scene as well. New York suffered some other major losses as well, like Harper Garvey, a creative handler for their offense for many years. Still, this team might be the most talented in the league. They might not be the same, well-oiled machine that went undefeated in 2019, but they have all the pieces to repeat as champions.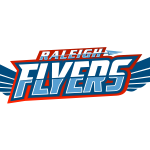 Raleigh Flyers
2019 Results: 10-2, lost to Dallas in South Division final
Offseason Grade: A
2021 Ceiling: League Champions
2021 Floor: Lose in Atlantic Division playoffs
At long last, the Raleigh Flyers have a path to Championship Weekend that does not go through Dallas. Instead, they now face a very deep division that includes the defending champs. Thankfully, there will be two slots reserved in D.C. for the Atlantic Division, which gives the Flyers significantly more margin for error. With an exciting crop of rookies, led by former Callahan winner Matt Gouchoe-Hanas, college champion Ethan Bloodworth, and the perennially underrated Walker Matthews, Raleigh seems not only poised to make it to the final four but make a real bid at winning it all. Tons of chemistry and cohesion among North Carolina-based players could see the Flyers get off to a fast start.

Atlanta Hustle
2019 Results: 5-7, Third place in the South Division
Offseason Grade: A
2021 Ceiling: Reach Championship Weekend
2021 Floor: Miss playoffs
It's hard not to feel optimistic about the outlook in Atlanta after adding superstars like Antoine Davis and John Stubbs. They are joined by Parker Bray (who is back after not playing in 2019), Michael Fairley, and Tyler Kunsa as the big-name additions to this Hustle squad already featuring Matt Smith, Eli Jaime, and Kelvin Williams. Expect Atlanta to be competitive with everyone in this division. Head coach Miranda Roth Knowles will have one of the most exciting offenses in the league ready to roll as soon as the season starts.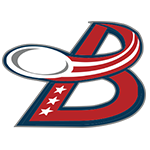 DC Breeze
2019 Results: 7-5, lost to Toronto in East Division playoff
Offseason Grade: C
2021 Ceiling: Reach Championship Weekend
2021 Floor: Miss playoffs
D.C. has spent years in the "good but not great" category. A fixture in the East Division playoffs, the Breeze have never reached Championship Weekend. It will be a tall task, but with two bids for the newly formed Atlantic Division in 2021, there is a chance D.C. finally gets over the hump. Of course, that would mean the Breeze would take the place of either the Empire or the Flyers — easier said than done. However, with 2018 league MVP Rowan McDonnell, 2019 Rookie of the Year candidates Jacques Nissen and AJ Merriman, 2021 Rookie of the Year candidate Joe Merrill, and Darryl Stanley back calling the shots, don't sleep on the Breeze.

Boston Glory
2019 Results: N/A
Offseason Grade: B+
2021 Ceiling: Reach Championship Weekend
2021 Floor: Miss playoffs
In a normal year, the range of possible outcomes for Boston would be large. Now, factor in the pandemic disrupting the entire preseason process and that range gets even larger. There is no doubt Boston will be talented. Tannor Johnson, Ben Sadok, and Josh Markette headline an interesting core. Orion Cable is a legitimate candidate for Rookie of the Year as well. Boston men's club teams have had varying success in recent years, but the last time we saw a Boston pro team, it was dominating the MLU. That is far from a barometer for the Glory's 2021 success, but know that the ceiling is high while the floor is low.

Pittsburgh Thunderbirds
2019 Results: 8-4, lost to Indianapolis in Central Division final
Offseason Grade: C-
2021 Ceiling: Lose in Atlantic Division playoffs
2021 Floor: Miss playoffs
Pittsburgh's 2021 success will rely heavily on how well they surround Max Sheppard with talent. Sheppard broke out in 2019, winning the All-Star Game MVP award and finishing as a season-long MVP finalist. Still, the Thunderbirds fell short against Indy, putting a premature end to an unexpected season. This team adds some young talent from the college scene with Tristan Yarter, Myles Cooper, and Harry McNamara signing on. Veterans like Anson Reppermund, Sam VanDusen, and Thomas Edmonds will be charged with bringing this relatively young group up to speed.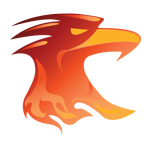 Philadelphia Phoenix
2019 Results: 4-8, Fifth place in the East Division
Offseason Grade: C+
2021 Ceiling: Sneak into playoffs
2021 Floor: Last place in the division
While still not ready to challenge for a division title, Philly is miles away from the team that won three games in a three-year span from 2014-16. The Phoenix have struggled to take that next step, but they seem to be putting the pieces together to build upon a solid if unspectacular 2019 campaign. All-Star Sean Mott returns to run the show, flanked by veterans like Matt Esser, Greg Martin, and Mike Arcata. Former Pittsburgh standout Alex Thorne could be in for a big role in his first year with the team. Expect Matt Ellis to stretch the field in his rookie year as well. This team has a number of pieces in place, but the depth might not be there quite yet.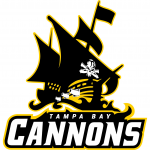 Tampa Bay Cannons
2019 Results: 4-8, Fourth place in the South Division
Offseason Grade: C
2021 Ceiling: Sneak into playoffs
2021 Floor: Last place in the division
Tampa continues to find itself in a tough spot. Likely the worst team in the division, the Cannons have struggled to attract the top talent available in Florida. There are still a few proven playmakers in Andrew Roney and Billy O'Bryan — that star duo will get some help as Bobby Ley returns and former Auburn standout Eric Sjostrom signs on. Tampa is a step above other teams in the basement of their respective divisions, like Ottawa and Detroit, but there are very few weak teams in the Atlantic, making it hard for the Cannons to climb out of that hole.
DeCentralizing
Chicago appear to be the preseason favorites after their busy offseason, but Minnesota was in their position before the 2020 season and will challenge for the division lead. Madison is always tough to play and are looking to bring back their vaunted zone defense to stymie the high-scoring attacks in the rest of the division. Indy won the then-Midwest division in 2019, but lost enough key pieces that it's assumed they'll take a step back this year. As a consolation, at least they have Detroit below them in the Power Rankings so they're unlikely to finish last.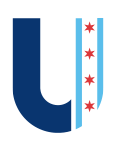 Chicago Union
2019 Results: 7-5, lost Central Division playoff to Pittsburgh
Offseason Grade: A+
2021 Ceiling: League Champions
2021 Floor: Lose in Central Division playoffs
After a 2019 season where the Midwest Division was a total logjam, it seems like we may see Chicago step up to run the Central in 2021. The Union rebranded and retooled their roster to make a big run. Peter Graffy, Pat Shriwise, and Keegan North headline a stellar offseason of talent acquisition. Kurt Gibson returns after playing just one game in 2019 to join a core already sporting Pawal Janas, Jack Shanahan, and Nate Goff. If you are looking for a candidate to finish the regular season undefeated in 2021, the Union likely tops the list.

Minnesota Wind Chill
2019 Results: 6-6, missed playoffs by one game
Offseason Grade: B+
2021 Ceiling: Reach Championship Weekend
2021 Floor: Miss playoffs
Is the hype around Chicago's roster hiding the fact that the Wind Chill have gotten better and could well win the Central Division? They add some serious depth with the (re)additions of ace defender Charlie McCutcheon and rising two-way star Cole Jurek, plus they add Nick Vogt and steal Brett Matzuka from the Alleycats. Bryan Vohnoutka is going to keep piling up stats, and this team could use a good base of existing chemistry to get some key early season wins. Keep an eye on when their Canadian imports will be able to cross the border for games.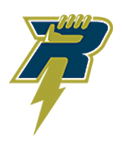 Madison Radicals
2019 Results: 6-6, Fifth place in the Central Division
Offseason Grade: D
2021 Ceiling: Lose in Central Division playoffs
2021 Floor: Finish below everyone but Detroit
For years, Madison was far and away the team to beat in the Central Division. But as some of its mid-2010s veterans retired and stalwart players like Peter Graffy and Pat Shriwise Unionized, suddenly Madison is looking like they're on shaky ground — even shakier, perhaps, than when they missed the playoffs in 2019. Expect this team to continue to put out one of the better defenses in the league, but the offense is going to be a major work-in-progress. Can veterans like Tom Annen and Sterling Knoche lead them past Chicago or Minnesota to snag a playoff spot?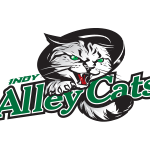 Indianapolis Alleycats
2019 Results: 8-4, Central Division Champion, lost semifinal to New York
Offseason Grade: D
2021 Ceiling: Lose in Central Division playoffs
2021 Floor: Finish below everyone but Detroit
Indy made an exciting and somewhat surprising run to Championship Weekend in 2019, even challenging the eventual champs in an exciting semifinal. In the year and a half since we have seen the Alleycats play, they have lost some critical talent. AUDL legends Cam Brock and Keenan Plew both retired. Keegan North and Brett Matzuka left for divisional rivals. We will definitely see Travis Carpenter, Levi Jacobs, Rick Gross and Nick Hutton step into even bigger roles than before. It's going to be tough sledding.

Detroit Mechanix
2019 Results: 0-12, last place in Central Division
Offseason Grade: C
2021 Ceiling: Win a game!
2021 Floor: Remain winless
Somehow, the Mechanix are set to return for a ninth season despite not having won a game since 2017. Detroit had a pretty quiet offseason, not making any significant signings. Thankfully, they bring back 2019 All-Star Joe Cubitt to pace the offense. In a weird year with tons of overlap with the club season, we could see some really weird situations where Detroit may face a short-handed opponent. Could that lead to a win? It is certainly possible, but the Mechanix have not done too much to add to the talent level on this roster.
The Canada Cup
Without seeing their full rosters, and with some of Canada still in lockdown, it is tough to parse out what to expect out of the Canada Cup that is set to debut later this summer. Given their previous AUDL success and the depth of talent in the city, Toronto will be the betting favorite, but Montreal and Ottawa are champing at the bit to dethrone the Rush. Each of these teams is capable of beating each other on any given day, and the condensed competition will certainly be exciting to watch.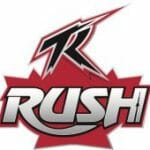 Toronto Rush
2019 Results: 7-5, lost East Division final to New York
Offseason Grade: N/A
2021 Ceiling: Win Canada Cup and finish undefeated
2021 Floor: Second place in Canada Cup
Assuming they bring back the stars of previous campaigns — Andrew Carroll, Isaiah Masek-Kelley, Thompson McKnight, Cam Harris, and Nathan Hirst — Toronto should win the Canada Cup, and might even do so undefeated.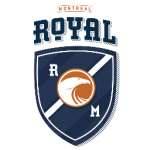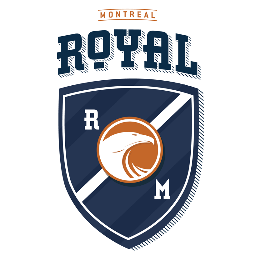 Montreal Royal
2019 Results: 4-8, Fourth place in the East Division
Offseason Grade: N/A
2021 Ceiling: Win Canada Cup
2021 Floor: Third place in Canada Cup
Kevin Quinlan, Quentin Bonnaud, and Andre Arsenault lead the Royal attack, and Sacha Poitte-Sokolsky is back to score a lot of goals. If the Royal can win their home games against the Rush and sweep Ottawa, they'll have a chance to unseat Toronto and claim the Canada Cup, otherwise they might have to settle for second place.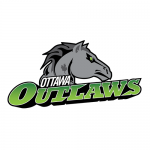 Ottawa Outlaws
2019 Results: 3-9, last place in the East Division
Offseason Grade: N/A
2021 Ceiling: Second place in Canada Cup
2021 Floor: Third place in Canada Cup
Ottawa has some extremely talented players, but lacks the depth to compete. Jeremy Hill, Carson Turner, and Nick Boucher could lead this team to a win or two, but the team's focus this season should be building cohesion to compete in 2022.
Preseason Power Rankings2
---
though it did have a championship-winning MLU franchise. ↩

US teams only for now, as the Canadian squads haven't yet released 2021 rosters. ↩