Postseason picks! We've got one of the bets of the year.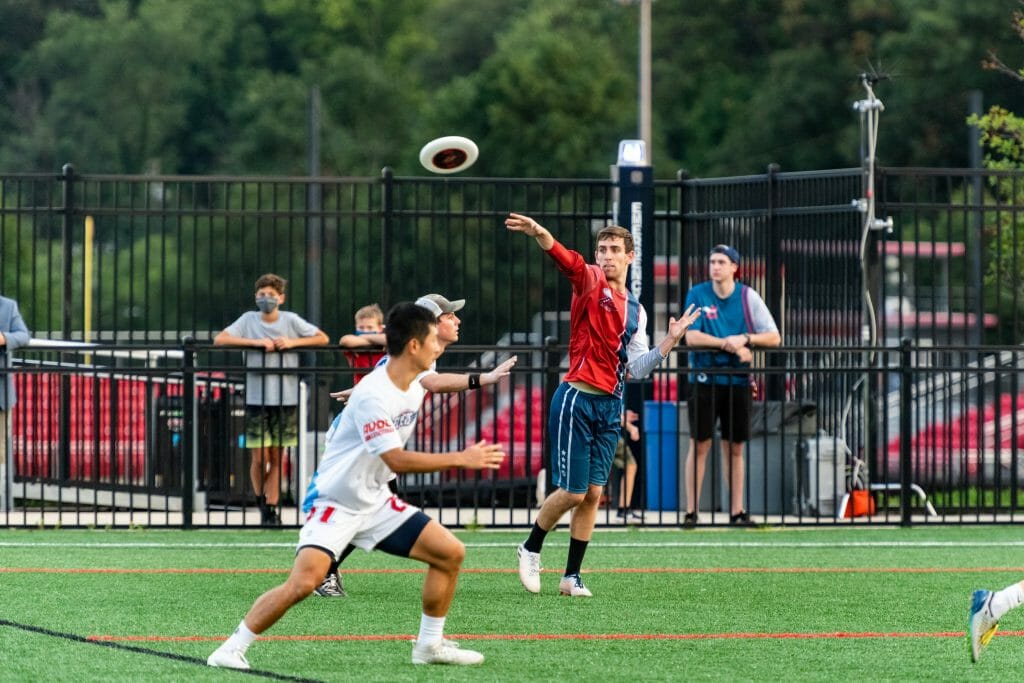 Hello and welcome to a new frontier in ultimate frisbee: you can legally bet on the sport. That's right: DraftKings has started offering markets for the AUDL in Illinois, Michigan, Colorado, Tennessee, and West Virginia with more states on the way.
And what that means is that we're starting a new column for subscribers with weekly AUDL betting picks, our best bets, and game analysis. If you're new or need to brush up on the sportsbetting basics, check out our introductory entry.
We had all identical picks last week, and took our collective loss along with Dallas against San Diego. Charlie still improved his Best Bets to 13-2 and +13.83 units this year. What's a unit? A unit refers to the amount of money an individual bettor is willing to risk. For example, if you typically place $10 bets, $10 would be one unit, and being +2.78 would mean profiting $27.80.
From here on out, it looks like the lines will be tighter with fewer games and well-matched teams. But the parlay picks are back!
Playoff Round 2 AUDL Games
Raleigh Flyers at DC Breeze (-1.5)
Keith's Take: Is DC's 4-1 against the spreads or home favorites' underwhelming 8-17 the more predictive trend? I'm actually not sure the regular season trends tell us much anymore, with no weak teams left to play. It's easy to be scared of the line with both of the previous games having been one-point DC wins, but DC has been the better team — in this matchup and out of it — and are at home. Especially at +135, that makes taking them to cover attractive to me. DC -1.5
Charlie's Take: This has been a supremely close matchup not just this season but dating back to when these teams competed in cross-divisional games. I don't expect anything different tonight. This line is pretty much exactly spot on. With Tim McAllister out for Raleigh and the game in Washington with a big crowd sure to be on hand, I'm leaning just enough towards DC -1.5, given the big plus money available there. DC -1.5
Chris' Take: This line is narrow, but DC and Raleigh played two one-point games already this year. Wouldn't be shocked if we got another one or Raleigh finally pulled off the win. RAL +1.5
Bets Perspective: AUDL Playoff Second Round Picks is only available to Ultiworld Subscribers
Already have a subscription? Log in
Whether you visit Ultiworld for our reporting, our podcasts, or our video coverage, you can help us continue to provide high quality content with a subscription. By becoming a subscriber, not only do you receive benefits like exclusive articles and full article RSS feeds, you also help fund all of Ultiworld's coverage in general. We appreciate your support!