Looking at the climactic game performances of the Canada Cup.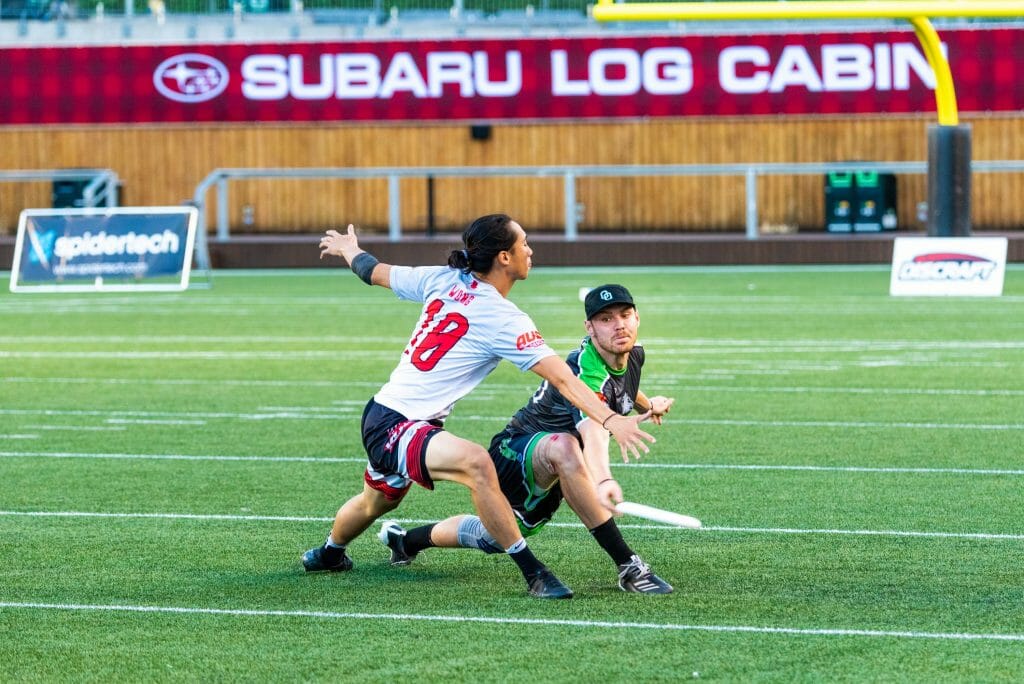 Among the many angles presented by the Montreal vs. Toronto matchup in the Canada Cup Championship game, EDGE headquarters appreciated that the game featured both of Canada's leaders in EDGE-O and EDGE-B: Sacha Poitte-Sokolsky and Cam Harris on offense, Phil Turner and Christophe Tremblay-Joncas on defense. In a three-team league, this wasn't especially remarkable, but it felt fitting all the same.
Better Box Score Metrics: EDGE Stats for Canada Cup is only available to Ultiworld Subscribers
Already have a subscription? Log in
Whether you visit Ultiworld for our reporting, our podcasts, or our video coverage, you can help us continue to provide high quality content with a subscription. By becoming a subscriber, not only do you receive benefits like exclusive articles and full article RSS feeds, you also help fund all of Ultiworld's coverage in general. We appreciate your support!