The four teams in Pool B have just six total previous Nationals appearances between them.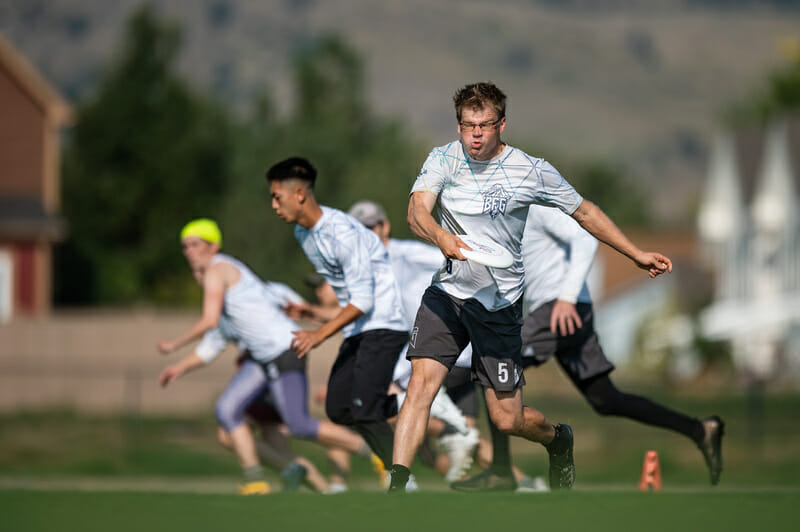 Ultiworld's 2021 coverage of the club mixed postseason is presented by Universe Point cleats; all opinions are those of the author(s). Check out Universe Point if you are looking for a comfortable, ultimate-specific cleat with a patented stud pattern that can give you an edge every time you're on the field.
Pool A Preview — Pool C Preview — Pool D Preview — Competition Schedule
Pool B is chock full of dark horse talent — and yes, that includes #1 Seattle BFG whose first-ever Regionals title to secure the no.2 seed at Nationals and top spot in this pool qualifies as Big Darkhorse Energy in my book. Although BFG has the clear upper hand in this pool, they have far from an easy path to hold the top spot against often surprising and streaky opponents. Even as a first-year team, #10 Arizona Lawless is well-poised to qualify for championship bracket play barring any loss of momentum or challenges with mental toughness. That likely leaves a battle for the pre-quarters spot between first-time qualifier #11 Nashville 'shine and back-from-the-dead qualifier #22 Denver Love Tractor. With no history between the two, it's anyone's (flat)ball game. Pool B should have exciting, tight matchups and maybe even a dark horse upset or two.


Seattle BFG
Seeding: Overall No. 2, B1
Power Ranking: #1
Overall 2021 Record: 19-4
Against the Nationals Field: 6-4
Against the Pool: 2-0 vs. Lawless, 1-0 vs. Love Tractor
Seattle BFG heads to San Diego with a strong wave of momentum during what's shaping up to be a historic season for this self-described squad of "goons." While Seattle may have a mixed record against the Nationals field, they are currently undefeated in the postseason. Clinching the no.2 overall seed and top spot in the Power Ranking leading up to San Diego, BFG has shown they are not only strong contenders for the crown, but potentially the team to beat.
Earlier in the season at Pro Championships, BFG suffered some tough losses against hometown rival #2 Seattle Mixtape and #3 Fort Collins shame. They even narrowly missed getting upset by Arizona Lawless when BFG broke to win on universe point in the third-place game. Coming off their last tournament before the postseason, BFG had clear information on what they should improve to reach their talented roster's full potential. They needed to channel their strong comeback mentality into full-game fortitude, smooth out their offensive consistency by working out the challenges of incorporating new players and moving returners in new roles, and strengthen their mental toughness. BFG clearly took these lessons to heart and came out swinging in the postseason with their deep roster of talent including key returners Leah Bar-On Simmons, Mario O'Brien, and Tommy Li and new team members (who are ultimate veterans in their own right) Cheryl Hsu and Charlie Mercer. Seattle hit peak performance in the Series to clinch the program's first Regionals crown.
BFG's experience this season against Lawless and Denver Love Tractor give them a serious advantage in a pool they are very likely to win if they maintain their postseason momentum. They are also the most experienced team in their pool on the Nationals stage, with Lawless and Nashville 'Shine making their debut and Love Tractor back at their first Nationals since 2017. But Lawless has given the Seattle squad some trouble before and both the Arizona team and Love Tractor are on an upward trajectory with their team chemistry and converting their athleticism into results. BFG isn't taking anything for granted: "Our pool is absolutely loaded with talent, and we're expecting every game to be a grind," wrote captain Mario O'Brien.
If BFG continues to bring their A-game to San Diego, there's a good chance they can ride their winning streak all the way to the final. 2021 could very well be the year that BFG clinches their first National title — but, as O'Brien expressed in an email to Ultiworld, their time in San Diego will be about more than just winning: "Nationals for us will be all about appreciating the opportunity, embracing the challenge of each moment together, and ignoring everything we can't control…We'll see where we're at after Day 1 and go from there."
Likely Ceiling: National Champions
Likely Floor: Quarterfinals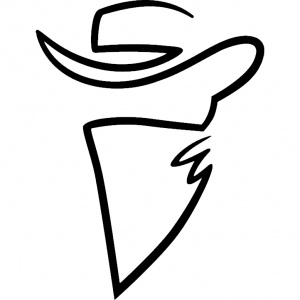 Arizona Lawless
Seeding: Overall No. 7, B2
Power Ranking: #10
Overall 2021 Record: 20-9
Against the Nationals Field: 4-6
Against the Pool: 0-2 vs. BFG, 1-0 vs. Love Tractor
Arizona Lawless earning the no.7 seed for their debut at Nationals during the first season of the program is a testament to the genius of the Arizona ultimate community's grand experiment. In a sport where, despite commitment to community and Spirit of the Game, many club teams are rife with complicated external and internal politics, there's clear wisdom in coming together as a regional community to align goals and form an intentional system. While the journey has no doubt been challenging in these already uncertain times, Arizona is seeing fast results from their plan. Bringing together some of their most dedicated and seasoned players across the state under the same banner has clinched them the top spot in a stacked region and a favorable seed at Nationals.
Lawless, who got their start this year as Arizona Mixed 1, has had far from a linear trajectory this season. This team undoubtedly has some of the most raw athleticism in the division, with strong upstart talent like Caden Sigerud and Merideth Byl, and veteran playmakers like Sean Ham, Jamie Eriksson, and Helen Eifert. But the challenges of finding their groove as a new team has made Arizona streaky and momentum-driven throughout the season.
Their highs were high, including big-margin wins against opponents to clinch the regional title and giving Mixtape and shame. a run for their money at Pro Championships. But their lows were low — like losses to #24 Los Angeles Lotus and San Diego California Burrito at Sectionals, as well as notable zeros in Spirit scores at Pro-Elite Challenge. But based on more favorable reports and results throughout the arc of their postseason, Lawless seems to be delivering on their promise of developing better Spirit alongside more consistent competitive play. Where this rollercoaster season will end depends on what version of Arizona we see in San Diego. According to captain Lindsey Doyle, their squad is in their best shape yet: "I would say that the Lawless these teams played at Colorado Cup, SFI, or Pro Champs is not the Lawless they are going to see in San Diego…and that Lawless…is really excited to play them again."
Arizona has good odds of making it past Day 1 and holding onto the second spot in the pool if they continue the upward trend of their streaky season. Their first matchup against 'shine is the biggest unknown. Considering both of their rosters, fans should be expecting an exciting game with big athleticism — particularly considering each team's lineup of badass women. Given their mixed record against other pool members BFG and Love Tractor, Lawless will likely come out swinging with something to prove in their rematches. Both opponents, however, are in much better shape than when they met last. Lawless has their work cut out for them to earn their spot in the championship bracket and they know it. "We know it is going to be a very competitive weekend," wrote Doyle, "and we are definitely ready to have some fun!"
Likely Ceiling: Semifinals
Likely Floor: Prequarters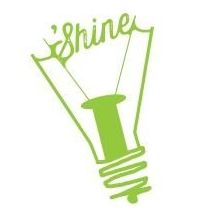 Nashville 'Shine
Seeding: Overall No. 11, B3
Power Ranking: #11
Overall 2021 Record: 17-5
Against the Nationals Field: 0-4
Against the Pool: 0-0
Nashville 'Shine has the blessing and curse of being the only team in the pool with no prior history against their opponents. Coming off a universe point upset at Regionals against #12 Durham Toro in a hard-fought, windy game, the first-time qualifying Nashville squad clearly has what it takes to weather adversity and come out on top against formidable opponents. But the Nationals stage will be the real test of whether this team will be able to shine consistently against elite teams at the highest level of competition.
'Shine's debut appearance at Nationals will mark the first time a team in the city has broken through the Regionals ceiling in a decade. While San Diego won't be the first Nationals rodeo for some players — including playmaking veterans like Jesse Shofner and Eli Motycka — most of the team will be on the main stage for the first time. "We are excited to be here," wrote captain Liz Barnes, "and we want MORE." This team is ready to capitalize on the momentum from their underdog Regionals win and give their all to put Nashville back on the ultimate map at Nationals.
Their record against the Nationals field does not bode well for success in this tournament, but Nashville shouldn't be counted out as a threat, especially given this unusual year and the topsy-turvy nature of the mixed division. Notably, most of 'Shine's losses happened during AMP Invite, where they also got blown out by Toro,a team they ended up toppling in the game-to-go to Nationals. The Nashville team that got shut out 0-4 in Norristown is not likely to be the same team we see in San Diego.
Just how different Nashville will look against elite opponents will become abundantly clear in their first matchups. 'Shine faces the toughest odds against BFG. Although almost no game in this division is unwinnable, it may benefit Nashville to be strategic about their level of effort in their first game to set themselves up to perform in the rest of their matchups. Lawless will be another tough game where the odds aren't in 'Shine's favor, but Nashville's strong lineup of women — including Shofner and Premier Ultimate League players like Mariana Rodríguez, Noel Holmes, Barnes, Meaghan Creamer, and Mary Turner — has what it takes to neutralize Arizona's dominant women and set 'Shine up for success if they play their cards right. Whatever 'Shine does in their first two matchups, they will need to be on their A-game for their final game of the day against Love Tractor; Denver will certainly have their eyes set on Nashville as the team to beat to qualify for bracket play.
When asked to describe their goals and hopes for Nationals, captain Noel Holmes wrote: "If we were fruits, we'd be 'Shine-apples." The trajectory of their journey at Nationals is about as predictable as their quote is intelligible to us outsiders. One thing is clear, though: it will be a ton of fun watching.
Likely Ceiling: Quarterfinals
Likely Floor: Done on Day One

Denver Love Tractor
Seeding: Overall No. 14, B4
Power Ranking: #22
Overall 2021 Record: 13-10
Against the Nationals Field: 0-6
Against the Pool: 0-1 vs. BFG, 0-1 vs. Lawless
Who knew that Denver Love Tractor would be poised to be the biggest dark horse of the South Central region (particularly since local rival shame. has all but lost their historic underdog status)? Denver heads to San Diego coming off an invigorating Regionals performance. Their strong talent, which hadn't clicked all season, came together in Round Rock to defy expectations and clinch the second bid in the region to shut Texas out of Nationals. Even with this upswing, however, Love Tractor faces tough odds to make it past the first day of play and earn a spot in prequarters (nevermind quarters).
Based on their performances at Colorado Cup, Pro Champs, and even Sectionals, it seemed like the Denver squad was on track to get shut out of Nationals for the third season in a row. But Regionals Love Tractor looked more like the team you would expect to see from their deep roster, including veterans Jack McShane, Jesse Roehm, Hilary Walker, and Dori Franklin, and talented new additions like Kristen Reed. In Round Rock, they kept their loss to shame. within the tightest margin of the season (13-10) and came out on top in hard-fought matchups with their Texas opponents. Love Tractor defied expectations to emerge victorious on universe point against #23 Dallas Public Enemy.
However bumpy the road to San Diego has been for Love Tractor, they are ready to leverage the hard lessons they've learned through tough losses and build upon their team's immense growth to finish their season as strong as possible. "We're stoked to get back the big show after losing back-to-back game-to-gos in 2018 and 2019. We don't want to fall victim to the 'glad to be back here' mentality," wrote captain Jesse Roehm to Ultiworld. "Our goal is to make quarters. To get there is pretty simple — don't finish last in the pool and come out swinging in prequarters. We've come a long way since getting our asses handed to us at Pro Champs. Excited to lay it all out there and see what happens."
To avenge big losses to Lawless and BFG at Pro Champs, Love Tractor is likely to give their matchups against the top seeds in the pool a strong effort. With not finishing last as the first step in their plan, however, Denver will likely focus on the team they have the best odds of beating: 'Shine. Barring any major upsets in this pool, it will likely be the two underdogs who qualified for Nationals on universe point battling for the coveted spot in the championship bracket. Love Tractor will have to come out swinging with their most disciplined offense and strong mental fortitude to take on Nashville and make it past Day 1. Denver has what it takes but we'll see whether they are able to deliver in San Diego.
Likely Ceiling: Quarters
Likely Floor: Done on Day One