Perhaps the most stacked pool in the division!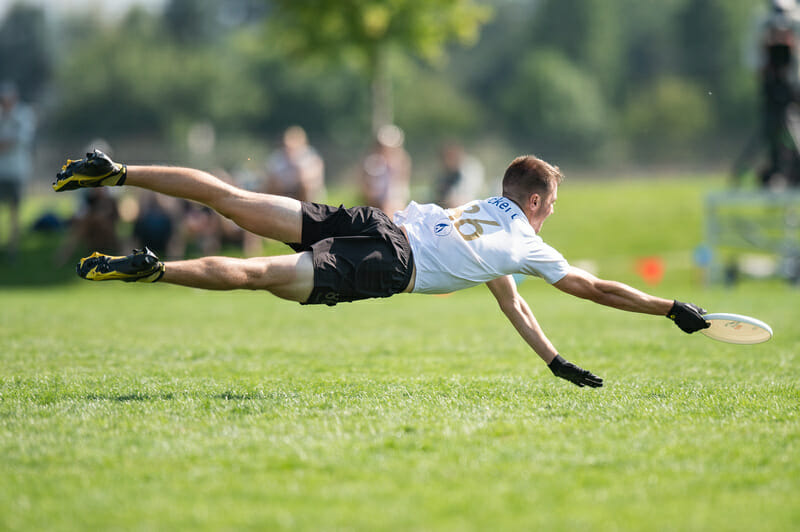 Ultiworld's 2021 coverage of the club mixed postseason is presented by Universe Point cleats; all opinions are those of the author(s). Check out Universe Point if you are looking for a comfortable, ultimate-specific cleat with a patented stud pattern that can give you an edge every time you're on the field.
Pool A Preview — Pool B Preview — Pool D Preview — Competition Schedule
If this pool gives you an eerie sense of deja vu…you're spot on. #2 Seattle Mixtape, #5 Washington DC Space Heater, and #15 San Francisco Polar Bears were all matched up in pool play in 2019. These rematches, and the added flavor of newcomer #9 Boston Sprocket in the mix, will be an interesting test of how dynamics in the mixed division have shifted (or not) since the pandemic turned our lives upside down. Top seeds Mixtape and Space Heater each have strong chances of not only getting the top spot in the pool, but vying for the championship. The final matches of pool play — Mixtape vs. Space Heater and Sprocket vs. Polar Bears — will make that round one to keep an eye on. Upsets by Polar Bears and Sprocket to clinch top seeds are unlikely, but each team has the potential to win their head-to-head matchup. Don't sleep on Pool C — with this talented group of teams, you can't take anything for granted.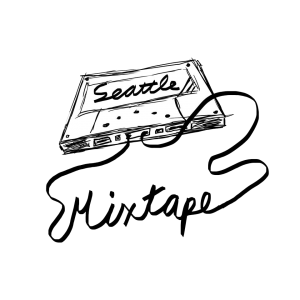 Seattle Mixtape
Seeding: Overall No. 3, C1
Power Ranking: #2
Overall 2021 Record: 21-3
Against the Nationals Field: 8-3
Against the Pool: 0-0
Seattle Mixtape has one of the deepest rosters in the division, with talented returners like Khalif El-Salaam and Emily "Smitty" Smith-Wilson, among others, and exciting new additions including Qxhna Titcomb and Manny Eckert. At some points in the season, this squad seemed unstoppable. But, unlike the other top four seeds at Nationals, they are arriving in San Diego on a downswing of momentum after losing the Regional title to their hometown rivals BFG. Mixtape certainly has the firepower to win the pool and even the National title. But Seattle's success hinges on whether their tough losses have made them stronger or elucidated vulnerabilities for their ambitious opponents to take advantage of in pool and bracket play.
Mixtape returned to play this season with a bang. They went undefeated until a Pro Champs loss to shame., which they avenged later in the weekend. The momentum of their season has shifted, however, with a surprising universe-point loss to BFG at Sectionals, followed by a more decisive 13-10 loss in their rematch at Regionals. As with any hotly contested region, tensions seem to be running high in the Seattle scene, so Mixtape will likely look forward to the opportunity to start fresh in pool play with matchups against teams they haven't seen yet this year.
Given Seattle's success in 2019 against Space Heater and Polar Bears, combined with their strong record this year against the Nationals field, they are favored to come out on top in their pool on paper. The most imposing form of the Mixtape squad, like what we saw in their dominant win in the Pro Champs final, has what it takes to deliver top results in pool play and beyond. Even with their immense potential and historical advantage, however, Mixtape is far from guaranteed the top spot. Space Heater, who looks stronger than ever despite an upset by #4 Philadelphia AMP at Regionals, will likely be their fiercest opponent. It's clear that anything less than Seattle's top game will give D.C. a window of opportunity to steal the top spot and send Mixtape to prequarters.
Seattle must first lock-in wins against less-experienced, but talented, Sprocket and ambitious Polar Bears before facing D.C. However unlikely, there's always a possibility for upsets and tight games with these teams, as with almost any matchup between the elite teams represented at Nationals. Even if Mixtape runs away with these games, though, it will be interesting to see how they win to get a glimpse into what to expect against Space Heater and other top clubs. Mixtape did not wish to comment on their hopes and expectations for Nationals, but onlookers could take an educated guess that they smell the potential for their first USAU gold medal since 2017 and are likely doing everything they can to set themselves up to make big things happen in San Diego.
Likely Ceiling: National Champions
Likely Floor: Quarterfinals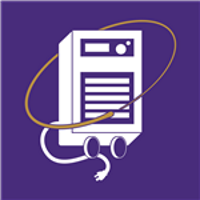 Washington DC Space Heater
Seeding: Overall No. 6, C2
Power Ranking: #5
Overall 2021 Record: 14-1
Against the Nationals Field: 3-1
Against the Pool: 0-0
Washington D.C. Space Heater may very well be the lowest-ranked team that still has a strong shot at vying for the national title. Similar to pool opponents Mixtape, D.C. heads to San Diego in a bit of a downswing on the heels of their only loss of the season in the Regionals final against AMP. While holding the second spot in the pool — or even upsetting to clinch the top spot — will not be easy in this talented pool, Space Heater has what it takes to beat their elite opponents if they leverage the full talent of their stacked roster.
D.C. has consistently been a force to be reckoned with and became even more of threat with their 2021 roster announcement, which included key returners like Jenny Fey, Joe Freund, and Sandy Jorgensen, and some awesome additions including former Molly Brown star Lisi Lohre, former Brute Squad stalwart Amber Sinicrope, and All-AUDL First Teamer AJ Merriman. In this unconventional year returning to play, their season was short but made a statement. Space Heater was undefeated leading up to the final at Regionals, with a dominant performance against Nationals-caliber teams at AMP Invite. D.C. was poised to clinch a top seed at Nationals, but stumbled against Philadelphia during their matchup in the Mid-Atlantic Regional final, which they lost 12-10.
Falling short at Regionals against an opponent with a rollercoaster record has made D.C.'s path to a potential national title more challenging than it might have been otherwise. Seattle Mixtape is the team to beat in their pool, but the Space Heater squad has made it clear that they're not taking any opponents for granted: "Our pool at the tournament looks tough and that is simply exciting for us right now," wrote veteran captain Jenny Fey in an email to Ultiworld. "We know we have ultimate frisbee chops, but we also know that every opponent we face in San Diego will be deep and skilled and more than just the names at the top of their roster, so we are focused on our team energy and mental game right now."
Fey is spot-on that they will need strong energy and mental toughness, in addition to crisp, consistent play to reach their full potential against opponents in their pool and beyond. 2019 matchups against Mixtape and Polar Bears were tightly matched — they lost to Seattle and squeaked out a universe point win against San Francisco. Sprocket is more of an unknown, but they are not likely to give any team an easy time if they play up to their skill level.
Although a championship is certainly within reach for this squad if they put in the work in San Diego, Space Heater has made it clear that Nationals is about more than just winning, especially in this year of returning to play. "Space Heater is just fundamentally grateful for the opportunity to play together," said Fey. "We don't take anything for granted this far into the pandemic. There is a lot of passion and joy on this team."
Likely Ceiling: National Champions
Likely Floor: Quarterfinals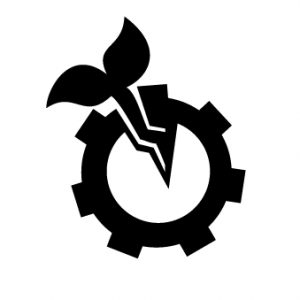 Boston Sprocket
Seeding: Overall No. 10, C3
Power Ranking: #9
Overall 2021 Record: 16-6
Against the Nationals Field: 3-6
Against the Pool: 0-0
True to their name, Boston Sprocket has sunk their teeth into the mixed division and made major moves qualifying for Nationals in their first season of competition. This up-and-coming team has had an up-and-down season, but has had glimpses of glory that show they can hang with the other elite teams in San Diego. Sprocket will be the only team in Pool C that has no history with their opponents this year…or ever before. It should be exciting to see how this self-described "young, fiery" squad matches up against their storied opponents in their quest to qualify for bracket play.
The new program may indeed be young and fresh on the scene, but several players on their roster have previous Nationals appearances on their resumes. Their lineup has former players from a handful of elite mixed clubs, most notably a strong contingent from regional rival #8 Boston Slow, including Tannor Johnson and Caitlin Go, among others, and Hazel Ostrowski, a former player from pool rival Mixtape, who was named D-I Women's Rookie of the Year in 2020.
While Sprocket may have some budding stars with strong ultimate credentials, coach Colby Clarkson emphasized in an email to Ultiworld that they are taking a whole-team approach to play: "We can't wait to come out to San Diego to show the ultimate community that a mixed team is more than just men and women playing together on the field and that teams don't revolve around two or three players. Everyone on our team is there for a reason, and we're excited to showcase how their skills and strengths come together to form Sprocket 2021!"
The novel Boston team will be the biggest wildcard of the pool. Having a rollercoaster record against other Nationals qualifiers this season (1-1 vs AMP, 1-2 vs Slow, 0-1 vs XIST, 1-0 vs. 'Shine) is almost to be expected for an inexperienced team, especially one trying to break the mold. In addition to team meetings around equity and inclusivity, Clarkson described they focus on distributing equitable opportunity to impact games. "We rotate evenly through three lines while attempting to maintain an equal balance of touches per gender, pulling opportunities, fielding pulls, and having an equal voice on and off the field," he said.
With their laudable goals and high potential for growth in the division, Sprocket is putting in the work to make their mark on mixed ultimate in San Diego and beyond. While a spot in bracket play is far from guaranteed this week, their season thus far has demonstrated that wins against strong competitors are fully within their reach. They face an uphill battle to break seed against well-established Mixtape and Space Heater squads, but could keep games tight and competitive even if they lose. Their most crucial opponent will be Polar Bears, a team with much more experience at the Nationals stage in general, but fewer reps against Nationals teams this year. It will be exciting to watch what seems more like the kickoff than the pinnacle of this new team's promising future in the division.
Likely Ceiling: Quarterfinals
Likely Floor: Done on Day One

San Francisco Polar Bears
Seeding: Overall No. 15, C4
Power Ranking: #15
Overall 2019 Record: 12-5
Against the Nationals Field: 0-2
Against the Pool: 0-0
San Francisco Polar Bears, like many of their peers in the division, had an unconventional season. Polar Bears did not have many reps against elite competition before the Series, but managed to gel and clinch their bid to San Diego over competitor #24 Los Angeles Lotus. San Francisco's talented newcomers and returning players may give them the opportunity to bring a new level of competition against similar opponents. But being placed in a particularly competitive pool will likely put a damper on any chance Polar Bears may have to advance further in competition at Nationals than recent years.
Polar Bears had their work cut out for them to make it to San Diego. #10 Arizona Lawless stepped onto the Southwest scene, adding yet another talented team to a crowded field, including Polar Bears, reigning national runners up San Francisco Mischief, and Lotus, with only two bids. Polar Bears were not able to best the region's new top contender, but they were able to clinch decisive wins over their Los Angeles rivals after losing to them in a tough universe-point matchup at Select Flight Invite. And even though the score might not reflect it, San Francisco went toe-to-toe with Arizona in the beginning of their most recent matchup, showing this team has what it takes to be competitive against elite opponents. But they need to be more than competitive to get the job done and clinch a W in difficult games if they want to advance past day one.
Polar Bears is not favored to win their rematches against 2019 pool play opponents Mixtape and Space Heater, but the San Francisco squad is likely to give their all in those games and never count themselves out. "We've already faced adversity on the field this season, and as a result, we'll be ready for those tough gritty games," said captain Margot Stert. "I am extremely proud of this group of players and how they have carried themselves and supported each other throughout this wild year."
The game that is most likely to decide their fate for the tournament is their matchup against Sprocket. Polar Bears' roster may give them a leg up on the Nationals stage since they have a core of returning players, including Aaron Shi, Amanda Meroux, Molly Munson, Margot Stert, Orion Edwards, and Sara Nolan, new veterans like James Pollard, Kristen Pojunis, Molly Hallweaver, Paige Applegate, and Vincenzo Vitiello, and newcomers like Allie Tsuji, Jonah Malenfant, and Keaton Viadro. Sprocket does, however, bear a striking resemblance to Lawless in some ways, as a new team chock-full of squirrely athletes and up-and-coming talent. These similarities could bode well for Boston in their matchup. San Francisco heads to San Diego with high aspirations, even though they face a tough road to get into the bracket. "We have been putting in the mental, physical, and emotional work all season and we are indeed peaking at the right time. We're excited to face some new competition this year and to bring it during our rematches," said Stert.
Likely Ceiling: Quarterfinals
Likely Floor: Done on day one