Fort Collins shame. look like a clear favorite, but there are three dangerous teams lurking in Pool A.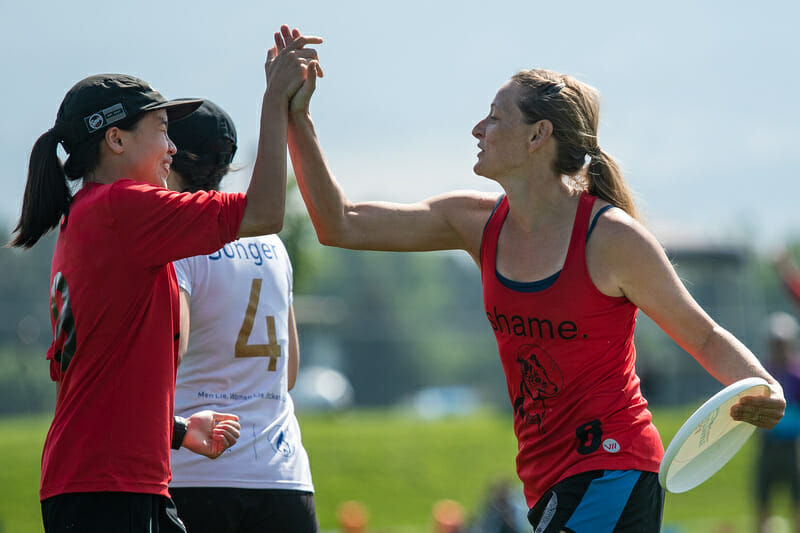 Ultiworld's 2021 coverage of the club mixed postseason is presented by Universe Point cleats; all opinions are those of the author(s). Check out Universe Point if you are looking for a comfortable, ultimate-specific cleat with a patented stud pattern that can give you an edge every time you're on the field.
Pool B Preview — Pool C Preview — Pool D Preview — Competition Schedule
After one of its strongest regular seasons in team history, #3 Fort Collins shame. enters Nationals as the top seed overall, and shouldn't have any trouble winning this pool. #8 Boston Slow, #19 Madison NOISE, and #17 Boise Lochsa will battle each other for the remaining spots in the championship bracket in what is sure to be an entertaining set of games among closely ranked teams.


Fort Collins shame.
Seeding: Overall No. 1, A1
Power Ranking: #3
Overall 2021 Record: 23-3
Against the Nationals Field: 7-1
Against the Pool: 0-0
Of course it's the team that would probably claim they don't even check the seeding before a tournament that ends up with the overall no. 1 seed. Fort Collins shame. have made a name for themselves as a fun-loving, goofy team that likes to huck and claims to be sponsored by White Claw. They're also really, really good at ultimate, and are one of just a handful of teams in contention to win the whole tournament.
shame. has dominated nearly all opponents this season, only dropping meaningful games to #2 Seattle Mixtape in the Pro Championships final and #23 Dallas Public Enemy on universe point earlier that tournament. After winning Colorado Summer Solstice and USA Ultimate's Pro-Elite Challenge, it was clear that shame. can win the games that matter most and still keep true to their team identity. Don't think of shame. as the Colorado team that only plays in home tournaments and peaks too soon either. Only Love Tractor scored more than seven on them in the Series, and by the cold, hard, serious numbers, shame. is coming into Nationals as among the most proven teams at the tournament in any division.
The team has a stable of experienced championship-level handlers in Nick Lance, Bart Watson, and Owen Westbrook, and cutters Nicholas Snuszka and Ashley Daly Morgan are among the most underrated players in the division. If you haven't heard the name Sarah Pesch yet, get ready, because she's due for a breakout tournament after turning up at 2020 National Team tryouts and turning heads with her steady play all season long. And don't be surprised if a few other players step up and produce in the team's biggest games of the year. "The rest of the team has carried the 'big names' to Nationals this year," the captains told Ultiworld, and shame. isn't the type of team to shy away from giving a rookie an opportunity to make a big play, even in a tight game.
When this team's offense is clicking, three-throw scores seem easy and open. When the defense is working, it's often when shame. defenders force their marks out and take advantage of poorly-thrown hucks. Fort Collins rode that formula to four tournament victories this season, and there's no reason they can't do it again at Nationals. However, if opponents can shut down the shame. deep game and generate lots of pressure on the Fort Collins cutters with the disc in their hands, shame. will at the very least play in some close games, if not lose for the first time since Labor Day weekend.
Likely Ceiling: National Champions
Likely Floor: Quarters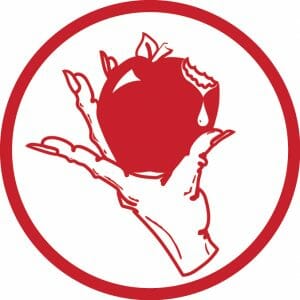 Boston Slow
Seeding: Overall No. 8, A2
Power Ranking: #8
Overall 2021 Record: 18-4
Against the Nationals Field: 6-4
Against the Pool: 0-0
The list of players Boston Slow lost between the 2019 and 2021 seasons could probably fill its own Nationals-making roster.1 And yet, Slow find themselves back at Nationals as the Northeast champions once again.
Other than Peter Prial, Slow doesn't list any "big-name" acquisitions among their fifteen rookies to balance out the star departures, though they do return a handful of major contributors from their 2016 national title-winning side after their sojourn with Snake Country. Boston are relying on clear systems, experience, and some veteran savvy to find success. Slow run a standard Boston vert stack, but don't hesitate to get everyone involved in a point rather than focusing on just one or two key players. Amy Stoddard has been one such player in the downfield space, consistently beating her matchups and earning open under looks to get the offense moving. Olivia Hampton is another cutter who has been churning out open unders all season and is able to keep flowing possessions going with her smart movement.
Slow have looked sharp against lower-ranked teams — they didn't lose a game all year to any team not also in San Diego — but top-tier teams have given them trouble this year, as reflected in their much closer record versus other Nationals teams. With the exception of games with Minneapolis Drag'n Thrust and Nashville 'Shine at AMP Invite, however, Slow have mostly kept to regional competition this season, giving them something of a mysterious quality among cross-country competitors. Under the bright lights of Nationals, will their faceless army approach be too weak to stave off some of the giants of the sport, or will the team lean on its historical success and institutional know-how to advance past its seed?
Likely Ceiling: A winnable quarterfinal
Likely Floor: Prequarters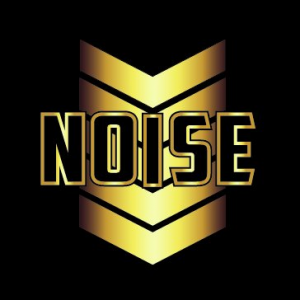 Madison NOISE
Seeding: Overall No. 12, A3
Power Ranking: #19
Overall 2021 Record: 17-2
Against the Nationals Field: 0-2
Against the Pool: 0-0
For a team coming off of one of its best seasons in recent history, Madison NOISE seem to have entered Nationals… quietly. Aside from two losses in the Series to #6 Minneapolis Drag'n Thrust, NOISE have won every game they've played this year, and their players are honed in on peaking at the right moment to shake up the Nationals field.
First, Robyn Fennig is back. The 2019 Women's Club Player of the Year may not have given up life as a commuting player entirely — she just won an XEUCF title with YAKA out of France — but after a few years traveling cross-country to play for the likes of Washington DC Scandal and the PUL's Atlanta Soul, Fennig has returned to domestic club with a hometown team. Fennig is frankly deserving of her own preview; the way her presence bends the field is all NOISE need to change the strategies and get in the heads of their opponents.
Of course, NOISE have other contributors to look out for. Ever since her National Team debut as the youngest player on 2014's U19 teams, Clea Poklemba has been building for a true breakout in adult club. Poklemba is the kind of player who can save possessions with a timely reset to switch off the pressure or a well-timed in-cut to keep a stagnant offense in flow. Dylan DeClerck was just named to the AUDL All-Defense Team, and with less ground to cover on a USAU-sized field, he should be among the favorites to lead the division in blocks, at least during pool play. Speaking of semi-pro stars, Margaret Walker was a PUL standout this year, and also likely to make noise for NOISE: a player who rarely makes a mistake with the disc in her hands, expect Walker to be put in positions to move the offense along and dictate the pacing of games. And of course, Jack Kelly is riding high off of his recent SportsCenter Top Ten Plays hit.
While NOISE likely won't be everyone's favorites to take home a trophy, this Wisconsin squad certainly has what it takes to win games, and could perhaps play spoiler to another team's title ambitions.
Likely Ceiling: Prequarters
Likely Floor: Done on Day One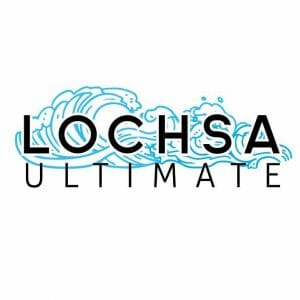 Boise Lochsa
Seeding: Overall No. 13, A4
Power Ranking: #17
Overall 2021 Record: 18-9
Against the Nationals Field: 0-4
Against the Pool: 0-0
After an up-and-down regular season that saw Boise Lochsa2 hold steady against weaker teams, split with regional rival #21 Montana Moondog (2-2 for the year), and lose to Seattle Birdfruit as well as Nationals-qualifiers #1 Seattle BFG, #2 Seattle Mixtape, and #10 Arizona Lawless, it may seem like the book is already written on the Northwest's third-place finisher. However, with a few highlight players who can step on the gas when needed and a rousing 3-0 run to win the backdoor bracket at Regionals, Lochsa could create chaos if they catch fire at the right moment.
Lochsa played a challenging schedule, seeing nationals-level foes at Pro-Elite Challenge and SMUT before facing off against the best in the region during the Series. With their backs against the wall in the backdoor bracket, Lochsa avenged their loss to Birdfruit, took down a veritable masters all-star team in #18 Seattle Sorta, and avenged another loss to Moondog in the clincher.
Abbie Abramovich, who usually initiates the offense, and Cori Bigham, typically Abramovich's continuation cut, are Lochsa's biggest downfield threats. The pair create a dynamic threat for defenses, forcing opponents to pick their poison as either is a threat with the disc in their hands or streaking away for the point. Vespera Aragon made a name for herself in September's WUL showcase as a representative for Utah Wild and will bring a healthy dose of athleticism and intelligence to the field.
While Boise has significant strength in the downfield space, it will really need its players to step up as throwers and possession-keepers to round out the team skills and steal some wins. Like NOISE, Lochsa won't be favored in many games, but this team also has the firepower to break out with an upset and could likewise be an interesting spoiler.
Likely Ceiling: Prequarters
Likely Floor: Done on Day One
---
Ari Nelson, Bretton Tan, Eli Motycka, Pat Barron, Piper Curtis, Marcel Oliart, Orion Cable, and Tannor Johnson are the most notable names. ↩