A two-time defending champion in the second pool seed? They don't call it the Pool of Death for nothing.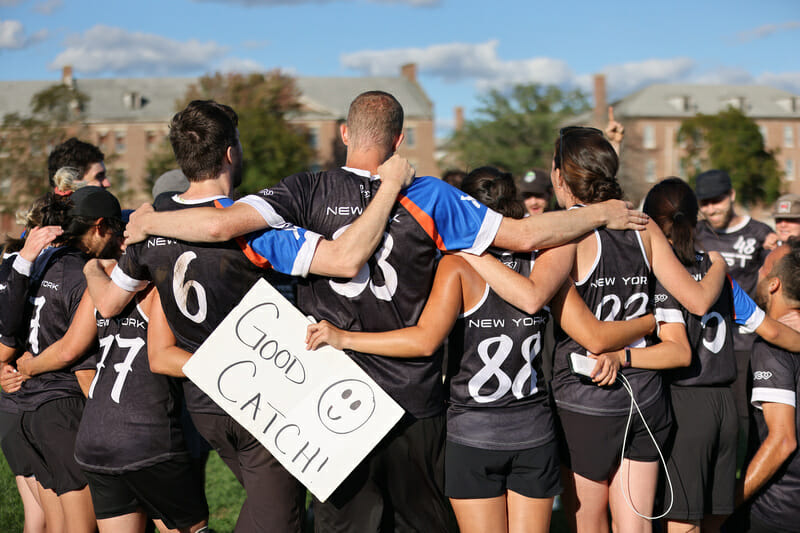 Ultiworld's 2021 coverage of the club mixed postseason is presented by Universe Point cleats; all opinions are those of the author(s). Check out Universe Point if you are looking for a comfortable, ultimate-specific cleat with a patented stud pattern that can give you an edge every time you're on the field.
Pool A Preview — Pool B Preview — Pool C Preview — Competition Schedule
With the dreaded 4-5-9 corner, Pool D is once again the proverbial "Pool of Death," with recent champions in #6 Minneapolis Drag'n Thrust and #4 Philadelphia AMP, a regional champion in #7 Ann Arbor Hybrid that hasn't lost since July and won the toughest regional tournament in the country, and a bottom seed, #20 New York XIST, that has proven itself capable of an upset and won one of the grittiest games-to-go this season.


Minneapolis Drag'n Thrust
Seeding: Overall No. 4, D1
Power Ranking: #6
Overall 2021 Record: 13-2
Against the Nationals Field: 4-1
Against the Pool: 1-0 vs. AMP
It isn't surprising to see Minneapolis Drag'n Thrust occupy a top spot in a pool at Nationals — that has been the case in nine years of their 11-season Nationals streak. But after the year off, Minneapolis is integrating some new pieces that could ultimately bring back a title that has eluded the flagship franchise since its 2013-2015 run, even with the loss of some of its key contributors from years past.
The absences of Erica Baken and Becca Ludford have to be keenly felt, but the additions of Michelle McGhee and Nariah Sims help balance out the team's women-matching players. On the men-matching side, Austin Lien and Brian Schoenrock have moved on, passing the proverbial torch to a new generation of leaders. That's not to say that there aren't some familiar faces around: Bryan Vohnoutka, Kat Ritzmann, Caleb Denecour, and Sarah Meckstroth remain as strong a core of players as you'll find anywhere in the country, and lend stability and continuity to this team in a Nationals field with lots of big shifts since 2019. Former Player of the Year Meckstroth in particular has looked imposing on defense this season, and Tavis Leighton has stepped admirably into the center handler role for the offense. A lanky lefty, Leighton's variety of release points opens up a vertical stack offense unlike any other in the division.
Drag'n Thrust went undefeated through the Series following a 3-2 showing at the challenging AMP Invite. Their win over AMP at that tournament probably gave them this top seed, but also put Minneapolis in a position in which they'll need to earn their place again with the two-time defending champions sitting right below them in a challenging Pool D.
With veteran know-how and the athletes to back it up, Drag'n Thrust are always a contender. If they're able to make it out of such a difficult pool, the squad from Minneapolis could make a run all the way through the bracket. But the road certainly won't be easy, and the challenges start on Day One.
Likely Ceiling: Finalists
Likely Floor: Quarters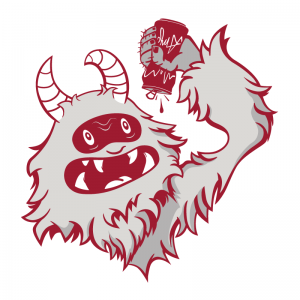 Philadelphia AMP
Seeding: Overall No. 5, D2
Power Ranking: #4
Overall 2021 Record: 18-3
Against the Nationals Field: 5-3
Against the Pool: 0-1 vs. Drag'n Thrust, 1-0 vs. XIST
Despite coming into the tournament as back-to-back national champions, this year's Philadelphia AMP doesn't quite carry the fear factor that has surrounded them in seasons past. But while they may not be the betting favorites (maybe not even in their pool), this team has everything it needs to take home the trophy for a third consecutive season.
Weathering the losses of all-world talents like Anna Thompson and Michael Ing was never going to be easy. Add the loss of All-Club First Teamer Sean Mott, and most teams would be in a straight-up crisis. Not AMP. They retooled by bringing back Nicky Spiva and Calvin Trisolini and recruiting Lindsay McKenna to join from regional rival West Chester Loco. With a core of experienced veterans like Raha Mozaffari, Andrea Desabato, Luke Ryan, and Eric Nardelli, AMP won't be counted out of any game they play. Linda Morse and McKenna have been do-it-all cutters who have stepped up into bigger roles this season. Max Charles has gone from bench player to difference-maker on the O-line.
Despite the significant personnel changes, AMP looked dominant on the whole this season and very strong — though not infallible — against Nationals-caliber competition. They won Boston Invite, beating #8 Boston Slow in the final, and while they only went 2-3 at their home tournament — which featured exclusively teams that made Nationals or lost a game-to-go in 2021 — AMP turned it on for the Series. At Sectionals and Regionals, Philly went undefeated, including a 12-10 upset of #5 Washington DC Space Heater in the Mid-Atlantic final.
That win over Space Heater turned a lot of heads, and suddenly AMP is coming into nationals with momentum, potentially underseeded, and certainly looking to keep a trophy they haven't had to give up since 2018.
Likely Ceiling: Finalists
Likely Floor: Quarters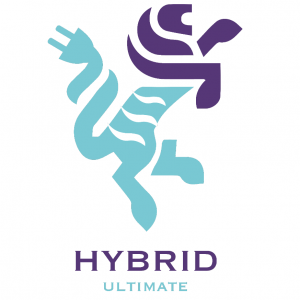 Ann Arbor Hybrid
Seeding: Overall No. 9, D3
Power Ranking: #7
Overall 2021 Record: 24-1
Against the Nationals Field: 1-0
Against the Pool: 0-0
Despite staying mostly in-region this season, Ann Arbor Hybrid played several ranked teams in #16 Chicago U54, #14 Cleveland Crocs, and #13 Columbus Cocktails. But in what many projected as a tightly-contested Regionals, Hybrid outlasted them all to seize the Great Lakes' one and only mixed bid to Nationals.
James Highsmith and Nathan Champoux are essential players here, Highsmith a do-it-all chess piece on offense who is equally likely to catch the centering pass as he is to roof a defender in the end zone to catch a huck, Champoux an athletic defender who uses his length to get blocks and remains a calm and collected distributor with the disc after a turnover.
Much of the men-matching portion of the roster has played together on the Michigan MagnUM team that won Florida Warm-Up last college season1 and come into Nationals with built-in chemistry. In previous years, many of those players would likely have played in the open division. This year, however, in-state talent like Jake Steslicki and Adam Stautberg committed to Hybrid. Elsewhere on the roster, Bridget Connor stands out for her well-timed cuts and ability to maintain flow, and Sara Nitz has been one of the most consistent players on any team this year.
After losing the SFI East final to Crocs, Hybrid won Elite-Select Challenge over the Cleveland team before going undefeated in the Series. "Our leadership and everyone on our roster, throughout, did a good job embracing the differences this club season," James Highsmith said on Deep Look following their Regionals win. "And going into a very stacked Great Lakes region, we were pretty confident."
Going into Nationals, this team can be confident, too. Despite landing in what may be the hardest pool, Hybrid has the capacity to hang in their games this weekend, and may power through to an upset or two along the way.
Likely Ceiling: Semifinals
Likely Floor: Prequarters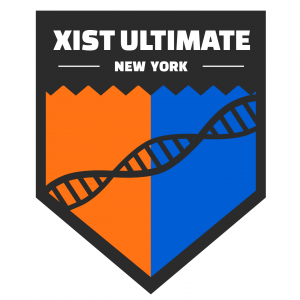 New York XIST
Seeding: Overall No. 16, D4
Power Ranking: #20
Overall 2021 Record: 15-4
Against the Nationals Field: 1-3
Against the Pool: 0-1 vs. AMP
Last we saw from New York XIST, they were storming the field after taking a back-and-forth game-to-go in the third-place final at Northeast regionals against Boston Wild Card. While the universe point that clinched their trip to San Diego wasn't pretty or efficient, it got the job done. Facing off against a trio of polished teams, XIST will have to grind and claw and create chaos to score an upset and advance to bracket play.
What XIST lacks in nationally known talent, it makes up for in energy, grit, and experience. Joining the team straight from a Championship Weekend appearance with the AUDL's New York Empire, Mike Drost2 fit in seamlessly to XIST's style of play, making an instant impact that was especially felt on the defensive side of the disc. Matt LeMar is another Empire player joining for this season. He caught the goal that sent XIST to Nationals and stood out for his solid, nearly mistake-free play in Devens. Oliver Chartock takes the bulk of the shots for the offense; if XIST is to pull off an upset, he'll certainly need to be clicking.
Joining from New York BENT in the women's division, Luisa Neves and 2019's D-III breakout star Abby Cheng bolster the women-matching group that will face especially tough matchups in games against AMP and Drag'n, two teams known for showcasing their women-matching players.
The real question entering Nationals is which XIST shows up. This team went 4-2 at the Boston Invite with a win over #9 Boston Sprocket, which was good enough for third place. In their next appearance, they were upset by a surprise Connecticut Deadweight team in pool play at Sectionals, though they avenged it emphatically in the final. Despite a loss to Slow at Regionals, XIST did win the backdoor bracket to enter Nationals with some momentum. But Regionals may have been this team at its peak, and with a tough pool ahead of them, that game against Wild Card may be their highlight for the season.
Likely Ceiling: Prequarters
Likely Floor: Done on Day One
---
In… 2020? Could that be right? ↩

Joining his twin Ryan, who played with XIST in 2019. ↩