One region, two divisions, and four bids left to award before Nationals.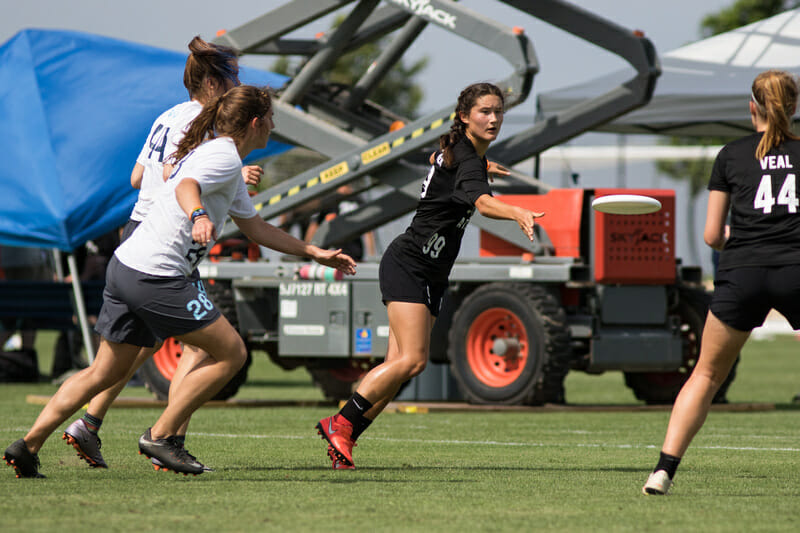 Our coverage of the 2021 college Series is presented by Spin Ultimate. Please support the brands that make Ultiworld possible and shop at Spin Ultimate!
Weekends one and two are in the books and the field for the 2021 College Championships is almost fully set, with just one region left to wrap up its qualifying tournaments before next month's main event. Conditions at Southeast Regionals in Tallahassee, FL, should be calm and temperate, a world away from the Northwest's driving rain or the Ohio Valley's whiteout snow (or for that matter, the high-80s temperature peaks in the Southwest last week). The Southeast's D-III bids have already been awarded to Union College in women's and Berry College in men's. Now, it's D-I's turn.
Location: Tallahassee, FL
Weather: Mostly sunny to partly cloudy with temps in the 70s both days
2019 Nationals Qualifiers: Georgia
2021 Nationals Bids: 2
2021 Seeding:
#14 Georgia
#23 Georgia Tech
Florida State
Florida
Alabama
Tennessee
Auburn
The D-I women's division hasn't had more than one bid from this region since 2015 (when both qualifying teams, Florida State and Central Florida, shared a couple of players each with the Florida Tabby Rosa team that had just made its first appearance at the 2014 Club Championships that same school year). 2019's representative, Georgia, comes in as the top seed and as the highest-placed team in the Ultiworld Power Rankings at this tournament. At Without Limits' Fusion tournament in September, they were one of just a few teams who came out looking ready to fight for a place at Nationals, tearing through various known brands in college women's for a place in the final — where they got leveled 13-4 by North Carolina, but a lot of good teams lose to North Carolina, you know? They look eminently likely to take one of these bids, especially after a pair of comfortable wins over their closest local competition Georgia Tech at Conferences.
But Georgia Tech has a few things going for them, too, including a strong core of returners from a 2020 season that saw them finishing just outside the top ten in our Power Rankings. Those Southern Appalachian teams are also yet to be tested in the Series against the Gulf Coast or Florida Conferences contingents. Will a Florida team return to Nationals, or could this be an Alabama team's year to make it happen? Will there be two Georgia teams or none? With two bids to go around and a few more teams than that who could plausibly make a push for them, it's hard to rule anything out.
Location: Tallahassee, FL
Weather: Mostly sunny to partly cloudy with temps in the 70s both days
2019 Nationals Qualifiers: Georgia
2021 Nationals Bids: 2
2021 Seeding:
#10 Georgia
Florida
Tulane
Central Florida
Tennessee
Georgia Tech
Alabama
Auburn
LSU
South Florida
Georgia State
Florida State
Jacksonville State
Emory
UT Chattanooga
Vanderbilt
So just how deep does the Southeast go, anyway? As on the women's side, top seed Georgia has rated highly in Ultiworld Power Rankings so far on the strength of a dominant performance at Conferences and an able class of returning talent. Before the Series, they looked good against UNC Wilmington but faltered against NC State at the NC State-hosted Brickyard Invite tournament in September — where fellow Southeast team Tennessee beat UNCW twice but also lost big to NC State as well as an Ohio State team traveling in from the north. It's worth remembering that Tulane has been in and out of this year's Power Rankings, too, though, only dropping this week to make room for teams active between Conferences and this tournament, and it's never wise to count out a Florida team from surging when contention gets hot.
It's been feast or famine for bids to Nationals in this division for the last several years, with a high-water mark of four bids in 2015 followed by pendulum swings between three or just one. This year's two bids may be slim pickings for such a well-populated tournament, but the pickings have been slimmer — and by the end of the weekend, we should know at least a little more about whether we can expect that number to go up or down in the spring.