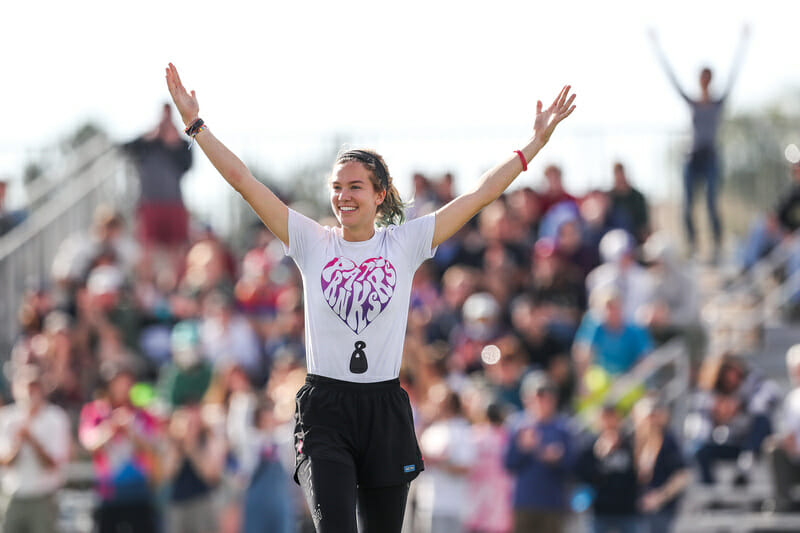 In the first game of Championship Monday, Oklahoma Christian Eagles knocked off the Middlebury Pranksters 15-12 to claim their first D-III men's national title in just their second year as a program. In the D-III women's final a round later, Middlebury defeated Portland UPRoar 15-10.
Once the action moved to D-I, it was all North Carolina. Darkside outlasted a spirited Georgia Jojah side 15-11 on the men's side while the Pleiades outclassed Washington to claim the women's title, 15-6.
Full coverage of Championship Monday will be available in the coming days.