Nine Nationals bids will be handed out this weekend.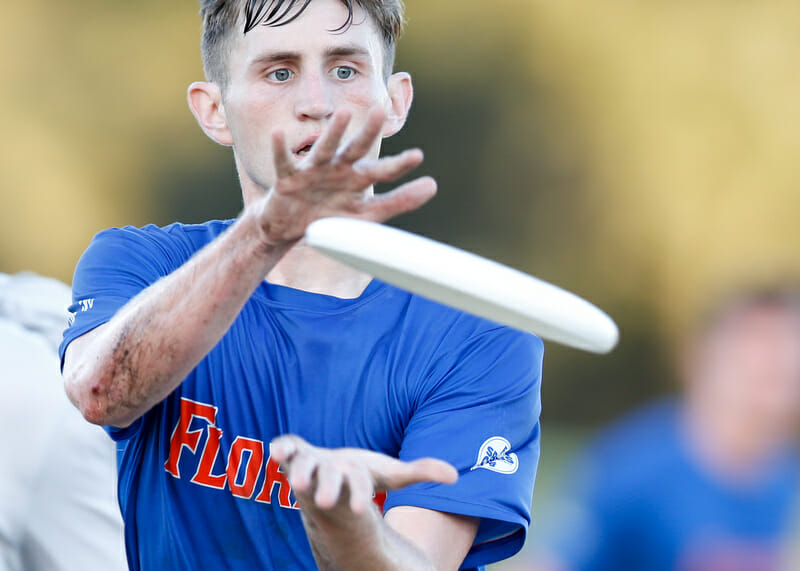 Our coverage of the 2022 College Series is presented by Spin Ultimate. Please support the brands that make Ultiworld possible and shop at Spin Ultimate!
Back in their traditional early-May slot for the first time in three years, there are few more exciting portions of the ultimate calendar than spring College Regionals. For some, these events will be the culmination of their season — or even college career — while for others it's just another step on their path toward the College Championships over Memorial Day weekend. Count on plenty of dramatic action and unexpected results along the way as every team fights to ensure they fall into the latter group.
Five regions will take to the fields this weekend across the country to decide their representatives heading to Milwaukee. We've got you covered on the storylines to watch, the expected contender tiers, and players who could make a difference in ending or extending their team's seasons.
Great Lakes
Score Reporter
Location: Fort Wayne, IN
Number of Bids: 1
Excitement Level: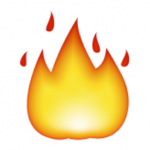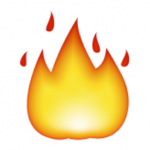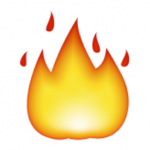 Major Storylines
The 2022 Great Lakes Regional crown – and only path to Nationals – is #13 Michigan Magnum's to lose. But that doesn't mean that there aren't a number of teams a few steps below the top ready to take it from them. The list of squads who could step up to challenge Magnum is at least three-deep: danger for the heavy favorites is real.
Let's focus on the 'heavy favorites' part of that statement first. Magnum are really good. Leaving aside a stellar recent history – four of the last five Great Lakes titles and a run to the National semifinals just a few months ago – this is a team bursting with talent. Theo Shapinsky, Ashwin Pothukuchi, and Eli Weaver headline an offense with a lot of ways to score. (Keep an eye out for freshman Aaron Bartlett's brilliant backhands to do a lot of the work, too.) But the story of Magnum is a defense that routinely stifles throws and cuts, and sometimes hope. Yipeng Wang, Pavel Mazza, and Max Vogel have all been great in 2022. James Hill has been truly excellent (see below). When they coordinate and clamp down in a clam zone or tight matchup scheme, as they did en route to an appearance in the Missouri Loves Company final, forget about it. Staying healthy has been a struggle for Michigan this season, but assuming most of the roster is in shape to take the field, they are in the driver's seat.
What Michigan don't have, despite their many strengths, is an ironclad grip on the region. The thorniest problem they might face is a #24 Purdue Undue side who have quietly put together a 14-2 record to date, including an impressive win at East Plains conferences. A note about those two losses: they both came on the first day of the season, they were both close, and they were both against strong teams (Georgia and UNC Charlotte). Their current 13-game winning streak looks great, except for the fact that it has come against less-than-stiff competition. Unlike in 2020, when Undue were accepted for the competitive Smoky Mountain invite, the most intense March tournament they could gain access to this season was a tepid Midwest Throwdown. But while you can perhaps consider them untested, don't call them unprepared. Out of the spotlight, Eli Mock, Eric Hoy, and Jackson Moore lead a deep roster who are capable of pulling off a shocker.
Slotting behind Purdue, due both to a slightly less impressive regular season and the head-to-head loss in the conference final, Indiana Hoosiermamas are another team with the firepower to take down Michigan. Their 9-15 record doesn't look impressive on the surface, but it hides a schedule much stronger than the one Purdue played: a run through the gauntlet of Smoky Mountain Invite, as well as another difficult weekend at Missouri Loves Company as a follow-up. The result is that Indiana carry with them into regionals, if not the glory of so many victories, at least the inimitable lessons of difficult battles. And not all of their losses are flavored with the peculiar vinegar of defeat: remember that they had Colorado Mamabird on the ropes late before eventually falling 13-11. Cam Thatcher and Jacob Fry are a couple of the names to look out for, but the team enjoys the benefit of several strong upperclassmen.
Finally we come to Illinois Rise, who slipped past Indiana in the backdoor game to swipe the second Great Lakes ticket to 2021 Nationals. Their regular season this spring has not lived up to the standard they set in the fall. Still, it would be unwise to look past them with a spot in Milwaukee on the line. Their biggest performances of the season have been a one-point loss to Minnesota on a windy Saturday at Missouri Loves Company and a two point victory over Texas on Sunday at Easterns. Those results would be more encouraging if they weren't listed next to squeakers over the likes of Wisconsin-Milwaukee and Chicago, not to mention losses to Missouri. Star sophomore cutter Eli Artemakis has been good when Rise can figure out a way to get the disc to him downfield – if they can figure out their distribution issues, look for them to play with enough offensive efficiency that potential upsets start to look less and less unlikely.
Farther off the Great Lakes Championship pace are the trio of Northwestern, Notre Dame, and Chicago. But they each have good wins on the season, and it wouldn't surprise anyone to see one or two of them score a surprise win on the way to the regional semifinal, or even a backdoor final.
Contender Tiers
Expected qualifiers: #13 Michigan
In the hunt: #24 Purdue, Indiana, Illinois
Potential spoilers: Northwestern, Notre Dame
Players Who Could Make a Difference
James Hill (Michigan) – With all due respect to Magnum's many offensive stars, the player most in control of their fortunes at regionals (and beyond) is James Hill. More than just a big body, Hill anchors a D-line that can be downright oppressive for opposing offenses. He plays physical matchup defense as well as anybody in the country, and he doesn't shy away from taking knocks in pursuit of either the disc itself or even just the best path to it. And in late and close situations, he is the first player to cross over to the offense, giving a shooter like Eli Weaver a dream target. Few teams have an individual answer for his kind of talent.
Eli Mock (Purdue) – When we last checked in on Eli Mock, he was chasing down pretty throws from Alex Green and Joe Byerly for an Undue team with Nationals on their to-do list. The pandemic ensured that we didn't get to see them check the box that year, and now most of the supporting cast has turned over – but Mock is still a major driver for Purdue in their quest for Nationals. The cutter who as an underclassmen showed off game-changing speed and a preternatural sense of timing has had two additional years to marinate. It won't be a shock to see Mock as the centerpiece of a surprise Nationals trip.
Cam Thatcher (Indiana) – Some of the grittiest college handlers rank among the nation's best: count Thatcher among that crew. The Hoosiermamas star rarely works downfield farther than the front of the stack in his relentless pursuit of possession. He's far from squirrely, however – think of him more in the mold of a Jimmy Mickle-type. Though not quite a generational talent, Thatcher still offers a reasonable approximation of the style of the burly distributor. He takes strong steps in the small lanes he opens for himself, rises quickly, boxes out defenders well, and has a sharp eye for the assist when Indiana get to the attacking brick. Count on him to be around the disc and making plays for the Hoosiermamas against every opponent they face this weekend.
– Edward Stephens
Metro East
Score Reporter
Location: Stony Brook, NY
Number of Bids: 1
Excitement Level: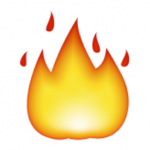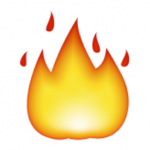 Major Storylines
Ahhh Metro East Regionals. The annual "who is who?" of the postseason calendar, where teams from three states that are vaguely united under the banner of being both "Metropolitan" and "East" come together for college ultimate's version of a minor basketball conference's March Madness qualifier. Sure, cutting down the nets in the Metro East means getting smacked around by the #1 seeds of the world at Nationals, but you still went to the dance. And that $90 College Nationals sun hoodie you'll have the privilege of paying for will let those chuds from SUNY wherever-the-hell know that you have breathed the air of the elite.
Who is going to climb to the top of the heap this year? Well, this season it isn't your mother's Metro East. Unless your mother was keeping tabs on the region in the early 2010's, in which case this year will in many ways resemble your mother's Metro East. A somewhat uninspiring but battle tested Cornell team as the favorites and a bunch of top heavy dreamers hoping their best players can hold up going both ways on Sunday.
Cornell certainly have the most high-level experience of all the contenders, holding their own against Top 25 teams like Cal Poly SLO and Oregon at Prez Day. Those reps usually pay off at the business end of Regionals, but Cornell have looked shaky thus far in the postseason, barely beating RIT on universe point in the championship game at Conferences. That's the same RIT who earlier this year were taken to 11-9 by a team you've never heard of called "Christopher Newport," which is not a single human man going mano-a-siete at tournaments, but is in fact the twelfth ranked D-III team in the country. The more you know.
Beyond Cornell there is a burgeoning field of teams that, if you squint from the right angle, look like it could be their year. Rutgers brought back their core from the fall, including the New York Empire's Christopher McLaughlin, and were the top seed at Metro NY Conferences. But then they lost three universe point games. Connecticut actually won that conference tournament (after getting displaced from their usual Hudson Valley section), but lost to a high school B team during the regular season and got stomped 13-6 by Columbia on Saturday at Conferences. That Columbia team has some things going for it — an 18-1 record on the year is impressive on paper and their cutting duo of deep threat Matt Johnson and big thrower Oscar Kohut is one of the best combos in the region. But Columbia's schedule has been memory foam soft this year, and they blew a lead to UConn in the final of Conferences. Princeton, as always, have a tall handler that other teams need to worry about. This year his name is Alex Baroody. And like every year, it probably won't be enough.
In short, a lot of angles but a lot of buts in the resume of all the teams hoping to topple Cornell. One of them might do it, but it's hard to put too much faith in any one of them in particular.
Contender Tiers
Expected qualifiers: Cornell
In the hunt: Columbia, Connecticut
Potential spoilers: Rutgers, Yale, Princeton
Players Who Could Make a Difference
Matt Johnson (Columbia) – Tall O-line cutter and rostered NY Empire player who has been a game-changer for Columbia this season. With plus throws and a commanding presence in the deep space, Johnson draws much of the defense's attention from his position in the center of Columbia's ho-stack and allows his teammates to cut off of the space he creates. Johnson may be the most imposing offensive threat at the tournament, and Columbia will be happy he is there after an injury at Conferences that initially looked to rule him out for the season but ultimately was less bad than feared.
Jeremy Bernier (Connecticut) – UConn's do-it-all handler carved up the opposition at Metro NY Conferences as UConn made their run through the bracket on Sunday. In windy conditions Bernier showed confidence and composure, hitting tough upwind shots and flipping the field on defenses with tight inside breaks. Bernier, who plays with Boston DiG in the club season, will need to repeat that performance if UConn wants to go on another Sunday bracket run, as the team's offense largely rests on his shoulders.
Jack Waxman (Cornell) – Cornell's cutter depth is maybe the biggest advantage they have on the rest of the Metro East field, but power throwing lefty Waxman could be the most important player for the Buds' hopes. His ability to open up the vertical axis of the field can get Cornell's offense out of stagnation and makes those cutters even more dangerous. If Cornell's O-line is rolling behind Waxman's throws, it will be tough for any other team in the region to keep pace.
– Patrick Stegemoeller
North Central
Score Reporter
Location: Madison, WI
Number of Bids: 2
Excitement Level: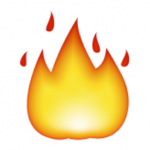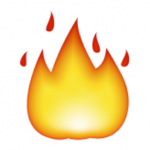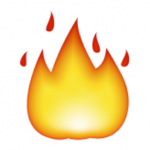 Major Storylines
Going back to 2011, three teams have combined for 18 of 20 appearances in the North Central Regional final: Wisconsin, Carleton, and Minnesota.1 2022 probably isn't going to reinvent the wheel. The regional triumvirate figure to jostle for the title again. But with only two bids to Nationals on the table, there is a lot more than tradition and bragging rights on the line.
#16 Minnesota Grey Duck started the season hot, handing Brown their only loss of the regular season at Florida Warm-Up. And they stayed hot, riding a silky offense to the semifinals of a terribly windy, fiercely competitive Smoky Mountain Invite. The joyride has slowed somewhat in the season's back half, though, as the team struggled to get healthy: Grey Duck fell to Northeastern and Vermont at Missouri Loves Company, then lost in the conference title game to long-time nemesis Carleton. Nevertheless, they are probably the best bet out of the three top teams to make it to Milwaukee. They have the region's two most consistent stars in Cole Jurek and AJ Larson, and – if they're healthy, which has been a question mark throughout the season – an army of top-notch players behind them. They have shown some vulnerability in the 2022 campaign, but not enough to raise serious concern about missing Nationals.
#19 Carleton CUT is in the curious position of being essentially a co-favorite with Minnesota for the regional crown – they did after all just beat Grey Duck for the conference title – but also the far more likely of the two to drop to third and miss the trip to Milwaukee. The reason? Ups and downs of youth. CUT started the season relying heavily on veterans like Eddie Driver, Ben Preiss, and Eric Wright. By Easterns, however, their younger players, headlined by freshman Cullen Baker and sophomore Mauricio Badillo Moorman, began to take a greater hand on the field. The kids are really good. That's great news for the program's future, but it will be incumbent on them to play up to their potential now to help CUT reach Nationals… and hopefully play their first full game there since 2018.2
Trailing a bit behind the other two is a Wisconsin Hodags team with a couple of huge reasons to motivate them to push for Nationals. In the first place, Milwaukee is practically their backyard, and they would get a boisterous home crowd. Second, they boast the longest current Nationals streak at 21 – as old as their seniors. But the streak is legitimately in danger this year. Wisconsin started the season much later than every other Nationals contender. They dropped out of Florida Warm-Up in February and Missouri Loves Company in March. They finally kicked off intercollegiate play on the last weekend of the regular season at Easterns, where they (understandably) lagged a step behind, dropping every game on Saturday before notching their only regular-season win against Virginia Tech. Have they managed to put it together in the mere month available to them before elimination is on the table? Ted Schewe, Nico Ranabhat, and Joe Leibforth all had excellent moments at Easterns – they'll need a lot more of it to get over the hump here.
It's hard to envision a scenario where a school other than one of the top three ends up in Milwaukee. Iowa IHUC and Iowa State ISUC are probably the closest to them and one or the other could pull off an upset to ruin a season, but they stand at a serious distance from being legitimate threats this year. Still, as Iowa State showed as recently as 2019, there is always a possibility.
Contender Tiers
Expected qualifiers: #19 Carleton, #16 Minnesota
In the hunt: Wisconsin
Potential spoilers: Iowa, Iowa State
Players Who Could Make a Difference
Cullen Baker (Carleton) – Carleton had a solid veteran cutting corps to start the season, and they have good personnel to run their force-middle defense. The question mark with this team was always going to be around the handler set. Happily, Baker seems to have answered the call. The freshman already looks like a 10-year veteran behind the disc, patiently seeking out free reset space and scanning for holes in the defense. He's particularly effective in red zone sets: when the cutters get the disc to the doorstep, he never seems to have a problem walking in a score.
Paul Krenik (Minnesota) – Minnesota's O-line, when they're clicking, have been a top-5 unit in the country. You can give a lot of credit to the presence of Cole Jurek as the ultimate fallback option, as well as a team-wide commitment to spacing and clearing. Don't forget about Krenik, though, an on-disc playmaker in the mold of Jurek (in style, if not in build) who gives most opposing defenses one more problem than they are capable of solving. They already know they have to commit major resources to stopping Jurek; they already know they have to account for AJ Larson when he crosses over from the defense; the emergence of Krenik as a third eminent downfield troublemaker is an overwhelming boon.
Saul Diaz (Wisconsin) – Continuing the trend of highlighting younger players who could make a difference in a tight regionals game, let me point your attention to Hodag freshman Saul Diaz. He was still shaking the extended off-season rust off of his throws at Easterns, but one thing is undeniable: the kid is an absolute demon in the cutting lanes. If he continues to get open in isolation at a similar clip at Regionals, it is going to take a lot of pressure off of Ted Schewe to initiate every offensive point. And if he can consistently time his continue cuts, it will relieve the stress on the Hodags' reset game. If Wisconsin manage to knock off either of their longtime rivals and keep their Nationals streak alive, you can bet Diaz will be a major reason why.
– Edward Stephens
South Central
Score Reporter
Location: Commerce City, CO
Number of Bids: 3
Excitement Level: First two bids: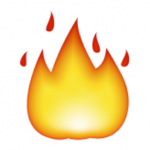 ; last bid: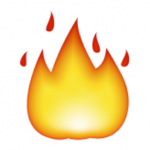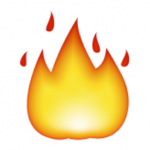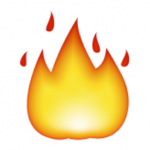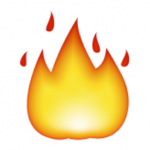 Major Storylines
As is often the case in the South Central, the primary question heading into regionals is who can claim the third bid? With #3 Colorado and #21 Texas all but locked in to take the top two spots (as they have since 2018), all eyes turn to the unproven teams that make up the rest of the region. One of them is going to nationals! UT Dallas and WashU won their respective conferences, each without much trouble. Colorado State had the misfortune of running into Colorado in their conference final, but certainly could make the game-to-go once again at regionals. Is it too late for Oklahoma Christian to switch over to D-I? (yes, it is…).
Colorado State will likely be the favorite to snag the third bid, but they already have a loss to WashU on the books from Santa Barbara Invite back in January and are just 7-16 on the season. WashU are 21-4, albeit against somewhat weaker competition at Huck Finn and Midwest Throwdown compared to CSU's trips to Smoky Mountain Invite and Missouri Loves Company. Texas-Dallas is also in the mix, although an uninspiring performance at Stanford Invite might mitigate rolling through an easy conference tournament without allowing more than four goals in any game.
The other real question here is if Texas is closer to Colorado or third place. On historical merit and talent alone, Texas should be a lock for a top-two finish, but a 1-6 showing at Easterns in early April gives cause for concern for a team with nationals bracket aspirations. Which Texas team will show up? The one that played Brown within one point and won Centex? Or the team that lost to Tufts and Illinois? At Smoky Mountain Invite, Colorado beat Texas 15-12. If everything goes right for TUFF, they might be able to tighten that scoreline and even push to win the presumptive regional final. If they falter, the game-to-go might be trickier than expected against a team like WashU or UT-Dallas with nothing to lose.
Contender Tiers
Expected qualifiers: #3 Colorado, #21 Texas
In the hunt: Colorado State, WashU, UT-Dallas
Potential spoilers: Denver, Arkansas
Players Who Could Make a Difference
Benjamin Reimler (WashU) – With their best chance to qualify for nationals since the Joe Marmerstein days, WashU's do-everything player, Benjamin Reimler, will need to be playing his best for Contra to be the team to come out of the backdoor bracket. With the most consistent throws on the team and the ability to dazzle when needed, Reimler will likely need to grind through opponent's best matchups and cross over to a few D-line points for WashU to succeed.
Jacob Radack (Texas) – After sitting out 2021 with an injury, the promise of Jake Radack as a nationals-level offensive pace-setter is finally coming through for Texas. To calm what could be a chaotic weekend, Radack will need to be as close to the top of his game as he can muster to walk TUFF through qualification.
Conor Tabor (Colorado) – The quarterback of the Mamabird D-line will have a big impact on the speed at which Mamabird is able to put away opponents. While Colorado shouldn't have too much trouble qualifying this weekend, the ability to punch in early breaks and demoralize opponents from the get-go will keep Mamabird on the front foot in every matchup. Tabor's steady hand and big-play potential are key to this success. Additional shout out to Levi Tapper and Seth Wells who also do a lot of heavy lifting for the D-line offense.
– Alex Rubin
Southeast
Score Reporter
Location: Decatur, AL
Number of Bids: 2
Excitement Level: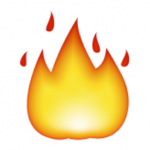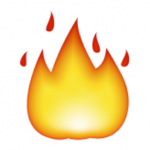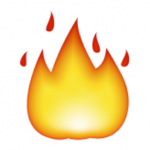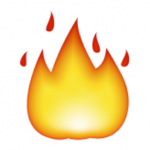 Major Storylines
To be perfectly honest, there haven't been any storybook seasons in the Southeast this year. Auburn Aetos kicked off competition with an underwhelming 3-6 showing at Warm-Up. #7 Georgia Jojah bombed their Smoky Mountain Invite assignment – and, in a stirring display of regional solidarity, Tulane Tucks matched them loss for loss at Stanford Invite on the same day. The most consistent team, Florida, hung around the back end of our top-25 until midseason before slinking out of sight.
That is not a recipe for multiple Nationals bids in a normal year. But normal years are a thing of the past. Give the Southeast a size bid and let the world see who (if anyone) will rise to the opportunity.
Georgia should. The three-time defending regional champs look set to extend the Southeast streak to four. There isn't a team in the field who have depth at the top-end to match the likes of 2021 Player of the Year Hayden Austin-Knab, Jared Bennett, Aidan Downey, Adam Miller, Drew di Francesco, etc. The engine may have sputtered a little in March, but it is roaring again now. Simply put, Jojah have one of the best teams in the country. It would take a catastrophe the size of a (Smoky) mountain for them not to make the cut.
The race for the other bid is where the region gets interesting. Tulane took it in December and promptly made the bracket in Norco, winning hearts as they raised eyebrows. 2022 has not been quite as kind to them, however. Their best win since the calendar turned was over Florida in a Centex quarterfinal. As promising as that head-to-head is for Regionals, it's hard to see that 2021 spark in this year's Tucks crew.3 The offense, fronted by Charles Lieberman (more on him below), the effortlessly athletic Kai Durvasula, and 2021 Rookie of the Year runner-up Charlie Smith, looks much like the one that shocked Pittsburgh in Norco. The defense has not shown the same ability to force good teams to give up the disc, though. One suspects they miss the pesky brilliance of Max Lang on that side of the disc.
In spite of the regular-season loss to Tulane, however, Florida have the inside edge on the second bid, if only by a hand. Michael Arbutine, Cooper Whisnant, and Logan Diehl have piloted the team to a solid 16-10 record. Their significant accomplishments early in the season at Warm-Up – a win over a strong Northeastern team and a narrow loss to an even stronger Pittsburgh – are tempered a bit by the fact that they could not make it out of quarters at either Stanford Invite or Centex. They have proven to be a dangerous team in a single game – can they put together enough of those games in a row to weather the storm? If they do, it will be the first time they have advanced since 2014.
The dark horse is Auburn. Aetos made a habit in the late 2010s of saving their best performances for the postseason, and 2022 could be a throwback to that golden era. They beat Tulane and Alabama at conferences to take the Gulf Coast title. The athletic dominance of Brett Hulsmeyer in the deep space is their biggest asset – just ask shoot-happy UNC Wilmington how it went against him during a 15-7 Auburn victory at Tally Classic. Auburn have played the lightest schedule out of any of the region's contenders, but don't be shocked if they emerge from the fray.
Alabama Yellowhammer and Georgia Tech A Tribe Called Tech both had excellent seasons shaping up in 2020 before the pandemic put an end to play. Neither have retained all of that season's talent into 2022, but both have some vestiges left that could make them dangerous. If either of them knock a contender or two off track, it will likely be on the shoulders of Jeff Minowa and Victor Pria (Georgia Tech) or Trip Crowley and Grant Kern (Alabama).
Contender Tiers
Expected qualifiers: #7 Georgia, Florida
In the hunt: Auburn, Tulane
Potential spoilers: Alabama, Georgia Tech
Players Who Could Make a Difference
Drew di Francesco (Georgia) – The Jojah stopper finished on the podium for Defensive Player of the Year in 2021, and he has been their most consistent player in 2022, taking on all manner of matchups and getting plenty of blocks in big spots. That will come in handy against some of the less-deep offenses of the Southeast: if Di Francesco shuts down an Arbutine or a Lieberman or a Crowley, it's hard to imagine any of the challengers getting close to Georgia for the regional title.
Brett Hulsmeyer (Auburn) – Hulsmeyer spent much of his college career in the relative anonymity of University of Alabama-Huntsville. That anonymity came to an abrupt end with the start of the 2021 AUDL season, when he quickly established himself as the linchpin of an Atlanta Hustle defensive unit that ranked among the best in the country. This season he brings that invaluable semi-pro experience to an Aetos program itching to get back to Nationals. Long and powerful, Hulsmeyer will dominate the airspace, and he presents a major hucking threat to boot.
Michael Arbutine (Florida) – The latest in a long line of high-volume offensive stars for Florida, Arbutine has shown himself capable of taking over games. The high level of pace he can put on a forehand and still deliver it accurately is a skill that few in the entire division can match. The trick that will make it translate into a Nationals ticket will be for him to get open consistently and stay on the same page as his receivers throughout the tournament. In the tradition of Florida ultimate, don't look for him to sit out very many points in the bracket.
Charles Lieberman (Tulane) – Charlie Smith's cheeky throwing generated the most buzz at the end of 2021, and Kai Durvasula may have the most sheer talent, but Lieberman is the every-other-pass kind of player that keeps Tulane moving. With a D-line that has not shown a great ability to earn takeaways, breaks will be at a premium. It falls, then, to Lieberman to squeeze every possible hold out of each game. He's more than capable of it. An O-line handler with a defensive grinder's mentality, Lieberman seems to get stronger as the pressure rises. If Tulane find themselves in a jam, they will look to him to get out of it.
– Edward Stephens
---
The other two were Luther in 2012 and Iowa State in 2019. ↩

Carleton did not make Nationals in 2019 and had to drop out of the 2021 December Nationals a few points into their first game because of a COVID outbreak. ↩

Not to be confused with the eponymous Krewe ↩