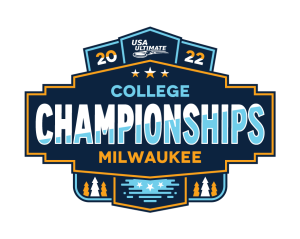 After two exciting weekends of Regionals, we now have the full field of teams. It's time to start thinking about what the seeding and pools might look like for Nationals.
This year, seeding won't look like it did prior to the pandemic. Not only were USAU rankings not utilized this season, but Regionals finish is binding this year: "No team that finishes ahead of another team at Regionals may be seeded behind that team at Nationals," per the guidelines. Despite the lack of rankings, USAU says that "sanctioned results during the 25 college regular season, input solicited from all the captains of participating teams, results of last year's College Series, and other applicable information (e.g. team composition, conditions, team history)" will be used to determine the seeding.
Please note that we do our best to follow USA Ultimate's unstated guidelines for seeding: head-to-head wins matter at the margin and historic success is considered. We do not explicitly try to avoid regional matchups. We also used Cody Mills' Frisbee-Rankings.com to set a baseline of performance for teams during the season.
Let's kick things off right away with the pools generated by my predicted seeding.
| POOL A | POOL B | POOL C | POOL D |
| --- | --- | --- | --- |
| North Carolina (1) | Carleton (2) | UC Santa Barbara (3) | Colorado (4) |
| Vermont (8) | Tufts (7) | UBC (6) | Washington (5) |
| Georgia (12) | UC Davis (11) | UCSD (10) | Stanford (9) |
| FSU (13) | Pittsburgh (14) | Virginia (15) | Northeastern (16) |
| SUNY Binghamton (17) | Purdue (18) | Colorado State (19) | William and Mary (20) |
1. North Carolina
30-0 this season. Defending National champions.
2. Carleton
17-2. H2H win over UCSB.
3. UC Santa Barbara
2-0 vs. Colorado.
4. Colorado
The #3 team in the unofficial rankings. Wins over Carleton and Washington.
5. Washington
The clear #5 seed after winning the Northwest.
6. UBC
A dominant win over Stanford makes UBC look good here at #6.
7. Tufts
I think you could make a case for Tufts going ahead of UBC because they won the New England region, but their overall season results just aren't as good as UBC's.
8. Vermont
Vermont and Stanford are pretty clearly the #8 and #9 seeds. They are basically tied in the unofficial rankings. Not sure how you really make a call one way or the other. Vermont at #8 avoids regional rematches.
9. Stanford
Will either land here or at #8.
10. UC San Diego
UCSD finished behind Stanford at Regionals so has to go right behind them. This does create a rematch with UCSB but it seems unavoidable.
11. UC Davis
The Southwest teams were extremely strong this season and should all be seeded above the rest of the pack.
12. Georgia
A win over FSU at Regionals has Georgia earning a pool three seed.
13. Florida State
H2H win over Pittsburgh. I don't love setting up the regional rematch here, but you have to really force something else to avoid this. Georgia ahead of Davis? Not justified by results. Pitt ahead of FSU? The H2H result makes that tough. I think it might just end up like this.
14. Pittsburgh
Pitt drops a bit because of their H2H results against the Southeast teams.
15. Virginia
Pretty straightforward seeding for Virginia.
16. Northeastern
Nudged Northeastern ahead of SUNY Binghamton to dodge a regional rematch.
17. SUNY Binghamton
OK, Metro East, I see you. #22 in the unofficial rankings.
18. Purdue
Straightforward given rankings.
19. Colorado State
Clear #19.
20. William & Mary
Clear bottom seed.