Are we looking at the 2022 MVP?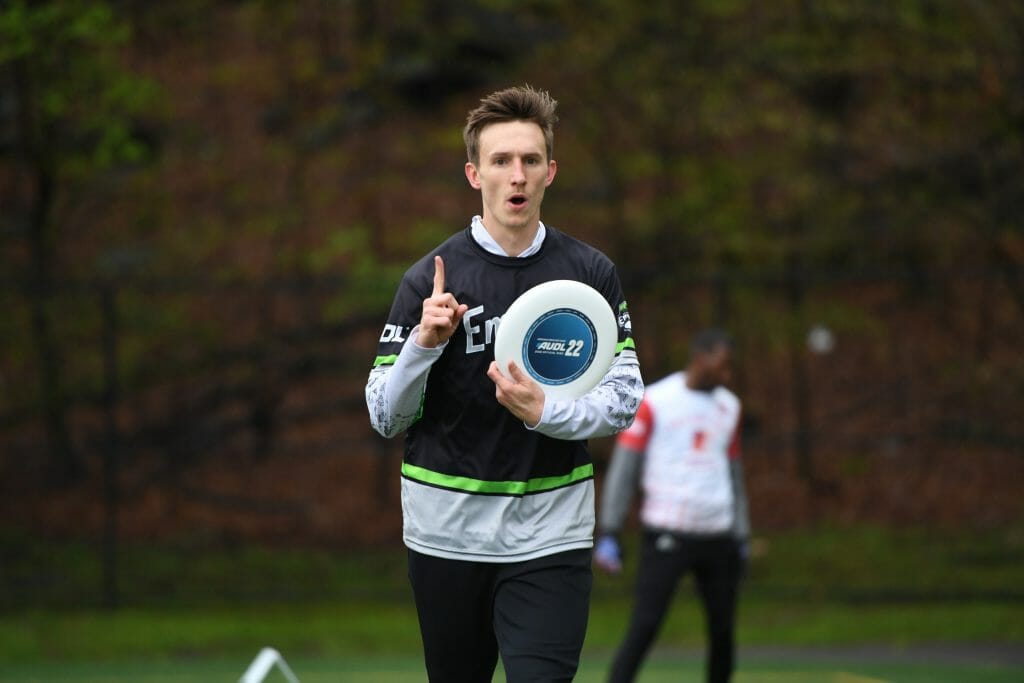 As we round the three-quarters pole on the season, it seems hard to imagine at this point that Ryan Osgar is not going to be the MVP. Here's the case:
He leads in total EDGE for the season. In part this is because he has already played 11 games, but the players who could realistically catch him are few: Leandro Marx, Keegan North, Alec Arsenault, and Pawel Janas are all averaging more EDGE per game, and Jordan Kerr is just behind, but Osgar has banked his output, whereas the others need to maintain their pace for more games without a blip. Marx, the most likely person to pass Osgar in total production, is far behind Osgar in efficiency.
Better Box Score Metrics: Can Anyone Catch Osgar? is only available to Ultiworld Subscribers
Already have a subscription? Log in
Whether you visit Ultiworld for our reporting, our podcasts, or our video coverage, you can help us continue to provide high quality content with a subscription. By becoming a subscriber, not only do you receive benefits like exclusive articles and full article RSS feeds, you also help fund all of Ultiworld's coverage in general. We appreciate your support!