Tallying up the regular season totals and looking at the remarkable seasons of Leandro Marx, Ben Jagt, and more.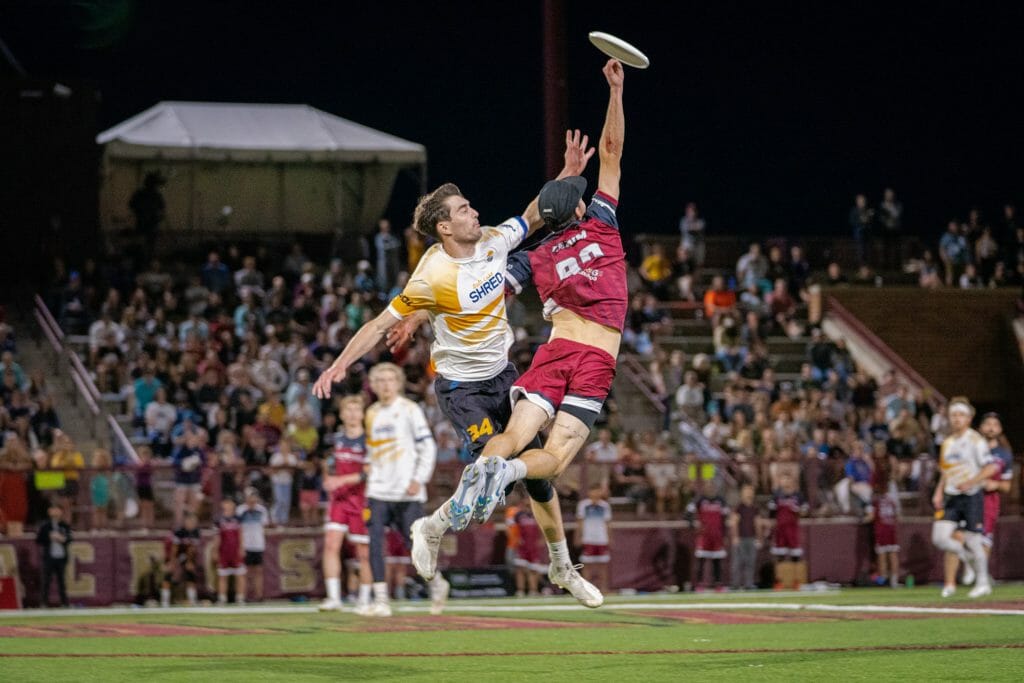 The unquenchable Leandro Marx raced ahead of Ryan Osgar's season EDGE total in his first game of the weekend against Salt Lake, then did something in his second game against Colorado that he had not yet done in his record-setting season: post the top EDGE score of the week.
Marx did so by narrowly edging out the equally-hot Quinn Finer, whose closing three game average would have landed him in thirdrd on this week's leaderboard. Among season leaders in EDGE, Pawel Janas (5.9 EDGE), James Pollard (4.8) and Rowan McDonnell (4.2) also closed strongly, while Dean Ramsey made a very strong closing argument for defensive honors with a weekend-leading EDGE-B total.
Better Box Score Metrics: Regular Season's End (Week 14) is only available to Ultiworld Subscribers
Already have a subscription? Log in
Whether you visit Ultiworld for our reporting, our podcasts, or our video coverage, you can help us continue to provide high quality content with a subscription. By becoming a subscriber, not only do you receive benefits like exclusive articles and full article RSS feeds, you also help fund all of Ultiworld's coverage in general. We appreciate your support!