Poloz and Lewis were stellar for Toronto, but why in a losing effort? Plus, Quinn Finer is on a tear.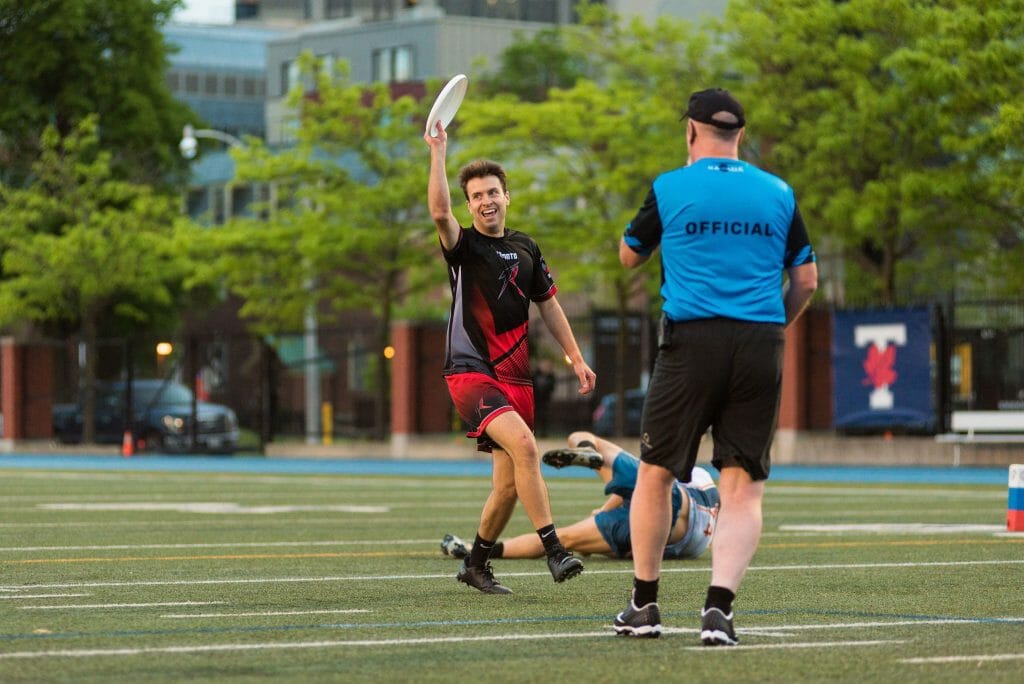 We sometimes see a potent thrower-receiver combination taking up a couple of spots on the EDGE leaderboard, but rarely as starkly as the Ryan Poloz-to-James Lewis connection this weekend. Poloz fed Lewis for five of his 10 assists (and five of Lewis's 10 goals) and the pair ended up leading in EDGE-O and EDGE. Lewis added a block to disrupt the symmetry of their scoring lines, which included neither player having a turnover. Lewis's EDGE of 8.1 was the largest one-game total since Jay Froude's monster game against Salt Lake in Week 5.
And yet, to hit a recurring theme, Toronto lost that game. If you want a clue as to who won a game based on individual performances, you're much better off looking near the middle of a team box score. Below is a pair of charts that I did last year, and the story is consistent with this year's data; comparing the ninth highest EDGE scores from each team is much better associated with points won than comparing the top EDGE scorers for each team. One illustrative example from this past weekend: Montreal had four of the top five yardage generators in its game against DC, but lost by 10 goals. Why? DC had 11 of the next 13.
Better Box Score Metrics: Week 12 Solidifying the Picture is only available to Ultiworld Subscribers
Already have a subscription? Log in
Whether you visit Ultiworld for our reporting, our podcasts, or our video coverage, you can help us continue to provide high quality content with a subscription. By becoming a subscriber, not only do you receive benefits like exclusive articles and full article RSS feeds, you also help fund all of Ultiworld's coverage in general. We appreciate your support!