Who will be the top players after one more week of regular season?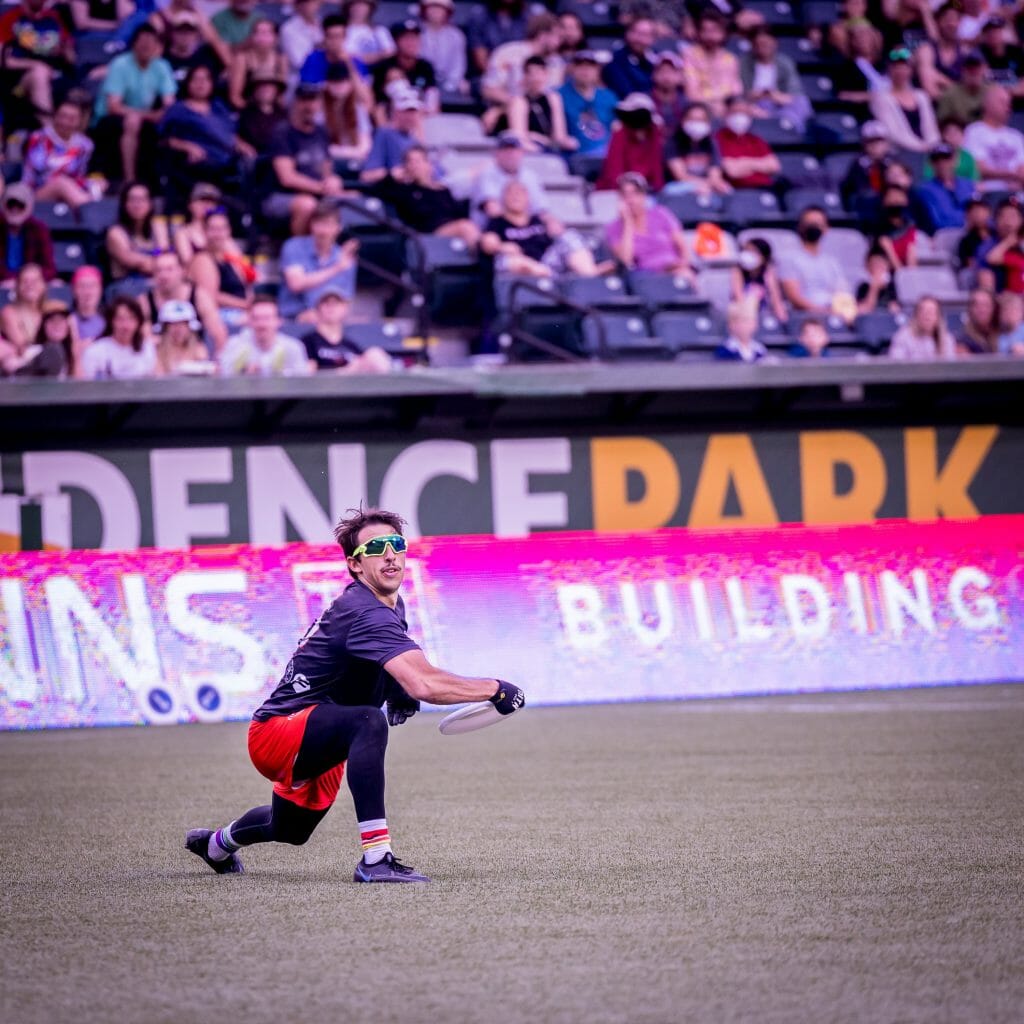 Talk about finishing in style. One week after Defensive Player of the Year candidate Phil Turner recorded four blocks in Toronto's season finale, Ryan Osgar capped off his fabulous regular season with 655 yards, 12 scores, a block, and 0 turns, leading the weekend in both EDGE-O and EDGE.
Osgar's 7.5 goal equivalents (GE) in this final game raised his season EDGE total to 56.2 and his E100 above 20. For comparison, Ben Jagt's regular-season EDGE total last year was 55.0, and Pawel Janas' 2021-leading E100 (including playoffs) was 19.0. Only four other players currently have 6000+ yards of production in 2022, and the fewest number of turnovers among them is 32. Osgar has 11.
Better Box Score Metrics: Leaderboard Races Hit Final Stretch (Week 13) is only available to Ultiworld Subscribers
Already have a subscription? Log in
Whether you visit Ultiworld for our reporting, our podcasts, or our video coverage, you can help us continue to provide high quality content with a subscription. By becoming a subscriber, not only do you receive benefits like exclusive articles and full article RSS feeds, you also help fund all of Ultiworld's coverage in general. We appreciate your support!