Williams, Lithio, Osgar lead legendary attack, and a new way to look at single-game efficiencies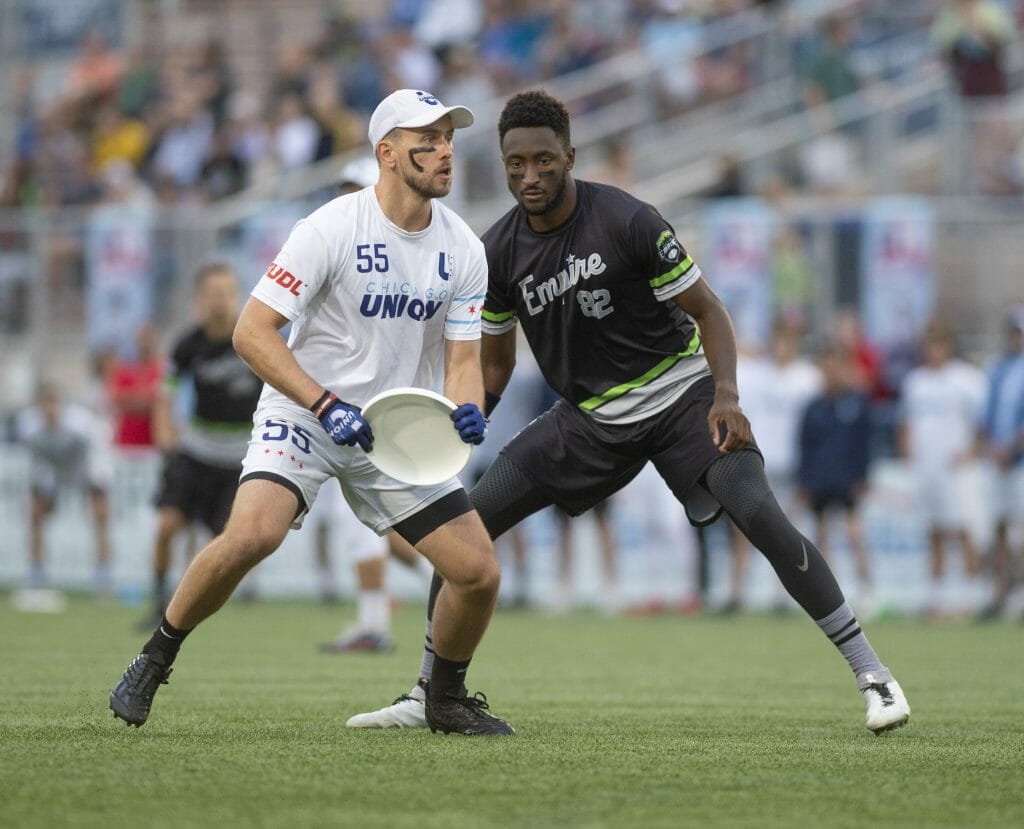 Here's what I don't get. Last year, Carolina was rightfully lauded for its deeply efficient play, integrating so many terrific players into its flow that nobody really stood out as statistical stars. So how did New York look as deep, integrated and balanced all season long, and particularly on Championship Weekend, and yet is full of stars who lit up the EDGE leaderboards on a weekly basis? They weren't even a particularly high-scoring team. I don't have an answer.
But I do know that Championship Weekend burnished a lot of Empire reputations, and the following data will do more of that. One had to appreciate their sheer impressiveness to compensate for the lack of second-half drama, but they have set a mark for AUDL greatness against which future seasons will be compared.
Let's go straight to the EDGE results. Table 1 shows the top 14 players from the Championship Game based on EDGE. Pawel Janas actually took the top spot, but New York took the next six, and that's pretty much all you need to know about how the game turned out.
Better Box Score Metrics: Championship Weekend 2022 is only available to Ultiworld Subscribers
Already have a subscription? Log in
Whether you visit Ultiworld for our reporting, our podcasts, or our video coverage, you can help us continue to provide high quality content with a subscription. By becoming a subscriber, not only do you receive benefits like exclusive articles and full article RSS feeds, you also help fund all of Ultiworld's coverage in general. We appreciate your support!