Three teams have dominated the Mixed division the last five years. But which one has been the best?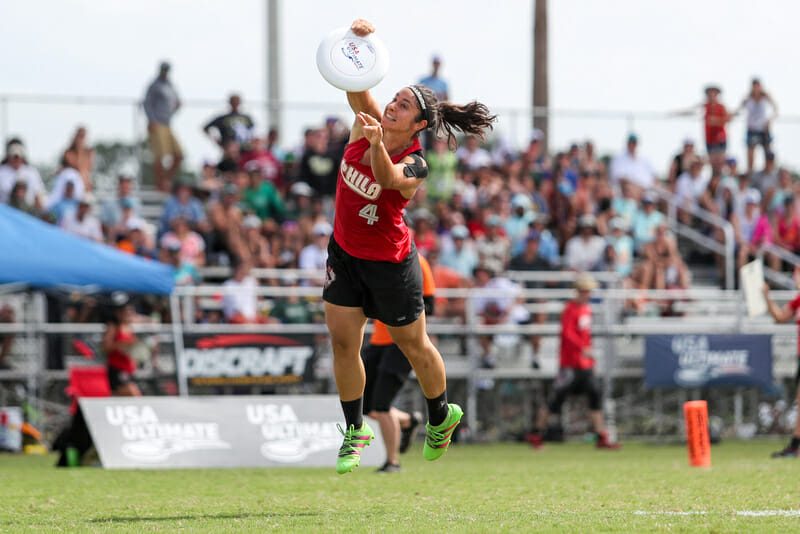 Disclosure: The author played with Philadelphia AMP from 2015 – 2018.
What's the most impressive: Back-to-back titles or championships spread over a long period? Season-long dominance or postseason peaks? The most talented team or the deepest?
Watching this summer's WUCC and the USA Ultimate regular season play out – along with following the USAU Mixed division closely the past few years – a thought sprung into my head: the division has had a great battle between three programs who can legitimately claim to have been the best of the last half-decade.
Seattle Mixtape, who just celebrated a world championship and has won almost too many tourneys to count over the past five years.
Philadelphia AMP, who won this year's US Open, recently had back-to-back national championships, and was one point away from a threepeat.
Seattle BFG, who are actually the defending national champs and have an impressive track record to go along with it, including a world championship of their own.
Digging into it a little more, I discovered it's an even tighter and more exclusive race than it may seem: from 2017 through this season, each of the three teams has won two of the most coveted championships in ultimate – USA Ultimate Nationals and WUCC – while no other team in the division has won any. While teams can rightly hang their hat on one championship, these powerhouses have shown time and again they are the best in the division by winning multiple times when it mattered most.1
This is surprisingly rare in club ultimate. Since the 2010s, no other division has had three programs with such an equal claim towards being the best of an era. In the USA Ultimate Women's division, San Francisco Fury have clearly been the most successful program, not just of the past five years, but of the past two decades. Even when Washington D.C. Scandal, Boston Brute Squad, or Seattle Riot would take their turns at the top, San Francisco consistently won it back and have celebrated 10 of the last 15 national championships. In the USA Ultimate Men's division, San Francisco Revolver dominated much of the 2010s, but the division has seen a new national champion each of the last five seasons. Even in Mixed, the first half of the 2010s was dominated by just two teams: San Francisco Blackbird, who won nationals in 2011 and 2012, and Minneapolis Drag'n Thrust, who achieved the rare three-peat of Nationals victories from 2013 to 2015, complete with a 2014 WUCC championship cherry on top.
2016 in Mixed proved to be a one-year interregnum as Boston Slow White won Nationals, soundly knocking off the three-time champion Minneapolis in the semifinal. Since that season however, three teams that had previously never won a championship have established themselves as the cream of the crop in the division – AMP, BFG, and Mixtape. So, which of them has been the best?
---
This article looks at the time from the 2017 club season through the current season, which covers the following six "championship tournaments": USAU Nationals 2017-2021 (no 2020 due to Covid), WUCC 2018, and WUCC 2022. The other key tourneys considered are the regular season TCT events (US Open and Pro Championships) as well as Regionals. ↩
Three At The Top: AMP, BFG, And Mixtape Push For #1 is only available to Ultiworld Subscribers
Already have a subscription? Log in
Whether you visit Ultiworld for our reporting, our podcasts, or our video coverage, you can help us continue to provide high quality content with a subscription. By becoming a subscriber, not only do you receive benefits like exclusive articles and full article RSS feeds, you also help fund all of Ultiworld's coverage in general. We appreciate your support!