Both Scandal and Schwa have wins over top seeded Phoenix, setting up some juicy matchups.

Ultiworld's coverage of the 2022 Club National Championships is presented by Spin Ultimate; all opinions are those of the author(s). Find out how Spin can get you, and your team, looking your best this season.
Pool A Preview — Pool B Preview — Pool C Preview — Competition Schedule
Welcome to Pool D, home of the classic 4-5-9 trio, and about as enticing of a menu of matchups as they come. Breakthrough 2021 semifinalists Raleigh Phoenix head up Pool D for the second year running, but they'll have their hands full with a revived DC Scandal and an Oregon Schwa team that already beat Phoenix earlier this season. Don't count out Minneapolis Pop, though, as the North Central champs are laden with veteran experience and could prove to be an unexpected stumbling block to any one of the other three teams in their pool.


Raleigh Phoenix
Seeding: Overall No. 4, D1
Power Ranking: #4
Regional Finish: Southeast 1
Overall 2022 Record: 11-3
Against the Nationals Field: 4-2
Against the Pool: 1-1 vs. Scandal, 0-1 vs. Schwa
Last year's surprise semifinalists are back at it, and they just might be better than ever before. Raleigh Phoenix brought back nearly all of their roster from the 2021 team that pushed San Francisco Fury to universe, and then added two of the best players on the planet in Sarah Meckstroth and Kami Groom. Although Raleigh did take four losses across an abbreviated season, including a surprising defeat to Oregon Schwa at the Pro Championships, it'd be a mistake to count Phoenix out of title contention once again this season. That's especially so as they start this weekend right where they left off in 2021, as the top seeds in the always tough Pool D.
Heading into Southeast regionals, Phoenix had remarkably played a mere seven different teams in just eleven games,1 four of which came against Durham Shiver as Raleigh ensured that they hit the ten-game minimum to earn their Nationals bid. Phoenix's only major USAU tournament was at Pro Champs, held in their backyard, where they finished as runner-ups behind Denver Molly Brown. That Pro Champs final loss came on the heels of a 15-5 blowout over poolmates DC Scandal, who had beaten Phoenix 15-13 in a showcase game just two weeks earlier. It was sweet revenge for Raleigh and should instill plenty of confidence ahead of the always crucial 4-5 matchup against Scandal in pool play. As for the defeat against Schwa at Pro Champs, at that point Phoenix had already wrapped up top spot in their pool, but it does mean that Raleigh will need to be fully locked in from the jump to avoid the potential upset.
One remarkable thing sticks out when looking over this season's Phoenix roster when comparing it to 2021's roster, and even the PUL's Raleigh Radiance roster—they're nearly identical. While there are, of course, a few changes, including those aforementioned incredible additions, by and large the core remains the same. Dawn Culton, Alex Barnett, Grace Conerly, Ella Juengst make up a young gang of current — yes, current — UNC Pleiades players who are making their fifth straight championship weekend appearance between their 2021-2022 club, college, and PUL seasons. Bridget Mizener, Tyler Smith, and Anne Worth are three fantastic recent UNC Pleiades players who just missed out on the quintuple championship showing, and that's not even getting to the outstanding slightly older returners on this still absurdly youthful roster including Audrey Lyman, Amanda Murphy, and Claire Revere.
Phoenix did have some roster losses this season from 2021, with Lindsay Soo's absence due to injury standing out amongst them. The loss of the 2021 POTY left a sizable hole in Raleigh's offensive flexibility and one-on-one downfield defensive capacity, as Soo was frequently Phoenix's first bailout look and was an easy plug-in star defender. If there were any players capable of filling Soo's shoes, though, it would be Meckstroth and Groom, two of the best two-way players in all of ultimate. Meckstroth is a matchup nightmare downfield and is capable of taking on any matchup herself, while Groom's ability to slash through defenses and power through with huge blocks is near unmatched.
After Phoenix's impressive semifinal appearance in 2021, Radiance's strong PUL Championship weekend showing, and another semifinal berth at Worlds, the only question left for Raleigh is whether they can take a title down. The evidence seems to suggest the answer is probably yes, and claiming top spot in Pool D will help Phoenix get that much closer to winning it all. The self belief is clearly there, the talent is both hungry and proven, and it's just a matter of whether this is their year. "We believe we're one of the elite programs in the country now," said the Phoenix leadership, "and every year is an opportunity to win a national championship."
Likely Ceiling: National Champions
Likely Floor: Semifinals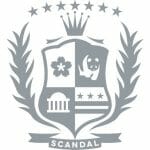 Washington DC Scandal
Seeding: Overall No. 5, D2
Power Ranking: #5
Regional Finish: Mid-Atlantic 1
Overall 2022 Record: 21-3
Against the Nationals Field: 10-3
Against the Pool: 1-1 vs. Phoenix
One two-year hiatus later, and DC Scandal have made their immediate return to the heights of the women's division. Despite making their last Nationals appearance back in 2019, Scandal have charged back onto the scene with just three losses, as well as wins at some point in the season against every team they played save one—Molly Brown. This is a very different Scandal team than the one that last took the field three years ago, but once again DC are a team to be reckoned with, particularly in the midst of a winnable Pool D.
Even after the time away, the names that highlight this Scandal roster are well-known, and then some. The seemingly ageless Sandy Jorgensen is back to wreak havoc in the deep space as she has for over a decade and Kat Ritzmann joins DC after spending the past few seasons in the mixed division as a key player for Minneapolis Drag'n Thrust. There's also Claire Trop, formerly of Boston Brute Squad and arguably the MVP for Team USA at this year's World Games, and is perhaps the best player in the division. All three are bound to play big roles for Scandal at Nationals alongside the ten-plus other players who have joined DC in their return season after not playing with the team in 2019. As for the returners, Laurel Oldershaw, Casey Gorman, and captain Nada Tramonte have provided much needed continuity even as Scandal used this reset of a season to effectively rebuild the team.
"Scandal 2022 has been a really exciting and rare opportunity to reflect on all the wonderful aspects of Scandal's rich history and to pick and choose the elements we wanted to serve as a foundation as we rebuilt the team mostly from scratch this year," said the Scandal leadership. "The time away made us really appreciate the joy and community of playing elite ultimate in the women's division, and we felt this was the right time and the right mix of people for Scandal to come roaring back. This season is the product of many people investing time, effort, and love into building a sustainable program we're all excited about, with special appreciation for our captain Nada who did an enormous amount of work during Scandal's hiatus so that it was possible to come back in full force this season."
It has been a full force comeback this year for Scandal, taking just the aforementioned three losses to Molly Brown, Phoenix, and Brute Squad, but with wins over Raleigh and Brute Squad at a DC Showcase Game and at the Pro Championships, respectively. Against every other team, Scandal could not be stopped, including comprehensive 14-6 and 15-10 wins over Parcha and then Grit to seal their eleventh regional title in as many seasons that the team has played. Within Pool D, Scandal has only crossed paths with Phoenix, and while DC did come out winners in the showcase matchup back in August, the 15-5 pasting that Raleigh put to them at Pro Champs tilts the favor for their afternoon pool play matchup well in Phoenix's direction.
As frequently feels like the case, how Pool D plays out may well come down to who wins the 4-5 Scandal-Phoenix matchup, although a bounceback season from Schwa means that it's no guarantee that Scandal will walk away with a top-two finish in pool play. At the end of the day, though, this Scandal should have too much for Schwa and Pop, and a win over Phoenix might just net them a path back to the semifinals for the first time since their title win way back in 2013.
Likely Ceiling: Semifinals
Likely Floor: Quarters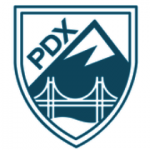 Portland Schwa
Seeding: Overall No. 9, D3
Power Ranking: #9
Regional Finish: Northwest 2
Overall 2022 Record: 11-8
Against the Nationals Field: 4-7
Against the Pool: 1-0 vs. Phoenix
This season marks a decade of Oregon Schwa playing at Nationals, and the Northwest runner-ups find themselves in a familiar spot as the no.9 overall seed in Pool D. In 2019, Schwa made the semifinals for the first time in program history thanks to a stunning quarterfinals upset over Molly Brown as the no.9, and will feel as comfortable as any team operating as the third team in the classic 4-5-9 gauntlet. They'll try to repeat that performance this season after a disappointing 2021 Nationals that saw them go winless in pool play, but this is a renewed and revamped Schwa ready to take on the rigors of Pool D.
For the most part, Schwa has beaten the teams that you might expect them to while taking losses to some of the top teams in the division. Wins against Nightlock, Nemesis, and Northwest rivals Seattle Riot are set against losses to Brute Squad, Fury, Flipside, and three defeats to Northwest champs Vancouver Traffic. The notable outlier in Oregon's season came via a win against top-of-Pool D Phoenix at Pro Champs, although Raleigh had already secured the pool when the two teams played. Nevertheless, that victory stands out as emblematic of the ceiling of this Schwa squad, and they'll look to emulate it when they play Phoenix to open the tournament on Thursday morning.
In stark contrast with Scandal but in line with Phoenix, Schwa brought back most of their roster from last season, and even had Aly Steinfeld and Geli Boyden join the playing roster after spending 2021 as coaches. Having Steinfeld back in particular has been huge for Schwa, not only for her on-field contributions which have been well known since her time on Brute Squad, but off the field too. "Aly might bring the most intangibles to our team," said Schwa head coach Bobby Gough. "Her on-field abilities speak for themselves, e.g. her stellar Onyx season, but what she did for us as a coach in a very tumultuous 2021, and what she is able to continue doing with us as a player, is to bring a humanity and love to the team at a level I've never seen anyone else bring."
Gough's note about Steinfeld's season with the WUL's Oregon Onyx resonates past just Steinfeld specifically, as she was one of a dozen players who played with both Onyx and Schwa this year. While the two systems haven't necessarily translated directly, especially with the WUL's seven second stall, the chemistry built by playing back-to-back-to-back seasons together, as was mentioned with Phoenix, cannot be understated. That's especially so with Schwa newcomers Greta Eisenbrey and Jaycee Jones getting a chance to play with their club teammates before the club season, and longtime Oregon veterans such as Aubri Bishop, Kimber Coles, and Julia Sherwood able to get even more reps together. Somehow Claudia Tajima's name hasn't come up yet, but the long-time elite handler will help dictate the Oregon attack along with Eva Popp, who is back for her first tournament this season, and a cohort of outstanding and athletic playmakers including Dani Runzo, Morgan Caldwell, and Morgan Zajonc.
Despite Schwa's recent successful history as the no.9 seed, with Phoenix and Scandal leading the pool this time around, they might have to settle for battling it out through prequarters, just as they did in 2019. The talent, experience, and chemistry is certainly there for Schwa, it's just a matter of whether they can hold up against the World Games-level superstars they'll face from the top seeds. At a minimum, Oregon will feel good about their chances against bottom seeds Pop, and once they're into the bracket… well, as we all saw just a few years ago, anything feels possible.
Likely Ceiling: Quarterfinals
Likely Floor: Prequarters

Minneapolis Pop
Seeding: Overall No. 16, D4
Power Ranking: #20
Regional Finish: North Central 1
Overall 2022 Record: 15-2
Against the Nationals Field: 1-1
Against the Pool: N/A
Making their fifth straight Nationals appearance are Minneapolis Pop. They cruised to the North Central title for a third consecutive season, taking the region with a 15-2 blowout win over St. Louis Stellar. Like numerous other teams in the division, Pop played a shortened season, with their only tournaments before the season being the World Club Championships and the Elite-Select Challenge. Still, with the majority of Pop's roster carrying over from 2021 and a significant group playing together with Minnesota Strike in the PUL, there's plenty of team chemistry and veteran experience to potentially pull a shock upset in the always volatile Pool D.
At ESC, Minneapolis picked up their only win over a Nationals-attending team 11-9 over Atlanta Ozone, and lost to Toronto 6ixers 15-9, their second loss of the season to the Canadians after the two teams were in the same pool at WUCC. In the Series, Pop's closest game was an 11-10 win over eventual regional runner-ups Stellar, but otherwise Minneapolis were not particularly challenged in their romp to the regional crown.
Much like their poolmates Phoenix and Schwa, Pop has benefited from having a large portion of their roster now playing their third straight season across both the club and semi-professional seasons. Captains Makella Daley, Sarah Helm, and Stephanie Wood lead that group, joined by Pop's 2021 assist leader Adrienne Baker and all-around contributor Rebecca Enders, among others. "Having overlap definitely provided a benefit going into the season," said the Pop captains. "We were able to take advantage of a lot of chemistry, especially on our o-line." Among non-triple season players, Biz Cook returns after an impressive breakout in 2021, while Hannah Babcock, Elise Gallup, and Marin Ryan are a few of Minneapolis' pickups this season.
As the bottom seed in a pool with the no.4, no.5, and no.9 seeds, whichever teams end up as the no.16 seeds always have a proverbial mountain to climb in order to make the bracket. That being said, at two of the last three Nationals, the no.16s have, to one extent or another, surprised. At the 2018 Nationals, San Diego Wildfire made it to the quarterfinals buoyed by hometown support at the first Nationals in San Diego this millennium. And just last season, fan favorite upstarts Pittsburgh Parcha rebounded from an 0-3 pool play finish to end the tournament in tenth. Could Pop emulate the relative success of those two other recent no.16 seeds? It's certainly possible, especially as Minneapolis leans on their well-honed systems on both offense and defense, but it certainly won't be easy in this tough pool.
Likely Ceiling: Prequarters
Likely Floor: Out on Day One
---
Outside of WUCC ↩