Fury is a big favorite, but what will happen behind them?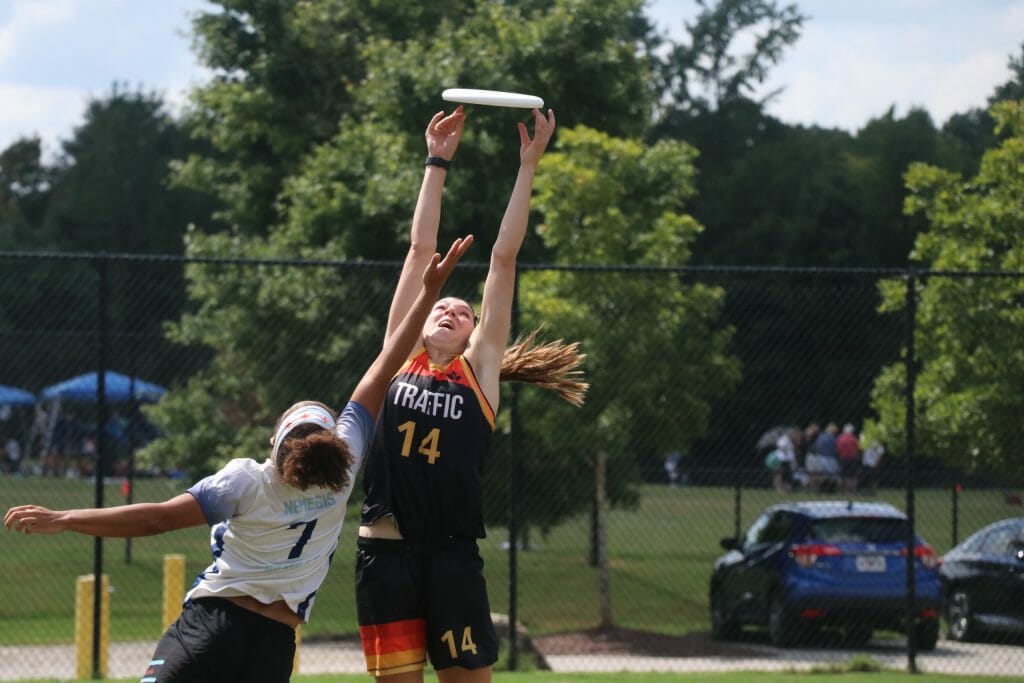 Ultiworld's coverage of the 2022 Club National Championships is presented by Spin Ultimate; all opinions are those of the author(s). Find out how Spin can get you, and your team, looking your best this season.
Pool B Preview — Pool C Preview — Pool D Preview — Competition Schedule
Undefeated defending champions San Francisco Fury return once again to the top line as they head up Pool A, likely leaving Vancouver Traffic, Chicago Nemesis, and Pittsburgh Parcha to battle it out for spots in the bracket. Traffic leads the trio despite a Pro Champs loss to Nemesis, although Catherine Menzies' uncertain availability could leave them vulnerable to an upset. Meanwhile, Nemesis and Parcha will face each other in pool play for the second year running, and Parcha's early season win over Nemesis means that predicting exactly how this pool will finish out is a tough task—besides picking Fury to remain unbeaten for at least a few more games.


San Francisco Fury
Seeding: Overall No. 1, A1
Power Ranking: #1
Regional Finish: Southwest 1
Overall 2022 Record: 21-0
Against the Nationals Field: 11-0
Against the Pool: 0-0
Your stat of the day: San Francisco Fury has not lost a sanctioned USAU game in over 1000 days1. By the time the first pull goes up in San Diego on Thursday, the reigning champions will have maintained their perfect record for a mere week short of three years. Sure, that span includes a pandemic-enforced break, but for Fury's domestic record to remain unblemished through back-to-back seasons is nevertheless incredible.
For the most part, San Francisco's success this year has gone the way that their 2021 season did, as they racked up comprehensive win after comprehensive win. Fury took wins by scores of 15-9, 15-7, and 15-4 over Seattle Riot, Denver Molly Brown, and San Francisco Nightlock, respectively, at the local Bay Area Tournament in late August, which were just some of the highlights along with twenty other wins over the course of the season. It wasn't quite all smooth sailing though for Fury, as their new Southwest neighbors San Diego Flipside played Fury to within one at both Eugene Summer Solstice and at the Bay Area Tournament, though a more thorough 15-6 margin at Regionals mutes any creeping concern. Still, San Francisco's perennial champions stood tall and have claimed top billing at a third consecutive Nationals.
With each passing year, it becomes more and more remarkable just how consistent and seemingly ageless this Fury roster is. Two of SF's veteran leaders Carolyn Finney and Opi Payne made the US World Games team for the second time each, while Maggie Ruden and Anna Nazarov will, along with Finney, lead Fury once again at Nationals this season a full decade after their collective debuts back in 2012.
At the same time, Fury's roster hasn't remained stagnant, and even losing superstars Kaela Helton and Dena Elimelech to Flipside doesn't have the same potency when adding the likes of Han Chen, Michelle McGhee, and Julianna Werfelli from San Francisco Mischief, Minneapolis Drag'n Thrust, and Boston Brute Squad, respectively. Alongside fellow Fury first-timers Calise Cardenas, Claire Toth, Donnya Adjari, and Lorraine Guerin, this remains an absurdly talented roster, one that has proven its bona fides time and again this season.
With a semifinal streak stretching back nearly two decades, it would be monumental if Fury didn't at least reach the final four, even with a possible matchup against Flipside in quarters if San Diego fails to win their pool. And given that their closest competitors could not notch even a single win against them this season, Fury remain clear favorites until someone can knock the unbeaten champs off their perch.
Likely Ceiling: National Champions
Likely Floor: Semifinals

Vancouver Traffic
Seeding: Overall No. 8, A2
Power Ranking: #8
Regional Finish: Northwest 1
Overall 2022 Record: 18-4
Against the Nationals Field: 7-4
Against the Pool: 0-1 vs. Nemesis
After taking down the Northwest regional title for a second year running as part of a sneaky strong season, Vancouver Traffic were rewarded with the second seed in Pool A behind undefeated reigning champions Fury. Although perhaps not the draw the Canadians were hoping for, they were unbeatable themselves against in-region competition, going a combined 5-0 against fellow Nationals Oregon Schwa and Seattle Riot while taking only four losses on the season. Despite one of those losses coming to poolmates Chicago Nemesis at the Pro Championships, Vancouver should still be favored to claim second billing in the pool, especially if Team Canada's Catherine Menzies is able to take the field after suffering a knee injury at WUCC.
Throughout her time on Traffic, Menzies has played a pivotal role in Vancouver's success and earned the 2021 Offensive Player of the Year award due to her preeminent ability to get open in space and outstanding all-around ability. Without her, Traffic is a different team, and it showed in the opening stages of Pro Champs as Vancouver took that loss to Chicago and followed it up with a blowout defeat to DC Scandal. They were able to right the ship in the latter stages of the tournament with close wins over Boston Brute Squad and Schwa, and that strong play continued in the series with Traffic's closest game a 14-10 win over Schwa in the regional final.
In Menzies' absence, other players have stepped up for Traffic this season and will need to continue to play leading roles in San Diego if Menzies is limited or unavailable. Veteran leaders Terri Whitehead, Danie Proby, and Jessica Rockliff have been constant offensive contributors, with Proby and Rockliff providing plenty of assists alongside reliable handler play and Whitehead a tireless engine downfield. They're joined by a contingent of UBC Thunderbirds players including Emma Best, Nancy Yang, and Stephanie Siu, who bring a level of chemistry and cohesion from their time together at UBC. "Having UBC['s] women's team run a similar system to ours has been integral in college players' transition to our club team," said the Traffic captains.
With or without Menzies, Traffic will have their hands full in what will likely be a tough Pool A as they have to take on Fury, Nemesis, and Parcha, whom Vancouver faced at last year's Nationals. If Traffic take second in the pool as per seed, though, they'd likely draw a Schwa team that they've beaten three straight times this season which could set up a possible matchup with either newcomers Flipside or fellow Canadians Toronto 6ixers. It might be rough going, but the potential is there for Traffic to make a surprise semifinal run, especially if Menzies is able to suit up this weekend. Then again, either one of Nemesis or Parcha could be a crucial stumbling block in Traffic's way, leaving them with an uphill climb to make much of a bracket push at all.
Likely Ceiling: Semis
Likely Floor: Prequarters

Chicago Nemesis
Seeding: Overall No. 12, A3
Power Ranking: #15
Regional Finish: Great Lakes 1
Overall 2022 Record: 12-8
Against the Nationals Field: 1-7
Against the Pool: 1-0 vs. Traffic, 0-1 vs. Parcha
Last season, Chicago Nemesis rolled to the Great Lakes regional title before having their best finish at Nationals in nearly a decade, making a quarterfinals appearance before ending the tournament in seventh. This season, Nemesis once again romped their way to the Great Lakes crown and now find themselves in a Pool A that feels it could go any which way outside of top seed Fury. With a returner heavy roster and some key additions, Chicago could very well repeat their quarterfinal run from last year, but after a less-than-stellar regular season, they may come up short in a contentious Pool A.
If there have been two things Nemesis have been known for over the years, it's been a grind-it-out mentality and "faceless army" approach. Both have been on full display this season, especially as Chicago has placed a particular emphasis on fundamental improvements across the board. "We structured practice time during the season to focus on fundamentals at this elite level," said the Nemesis captains, "so that we could all feel confident that no matter which seven we put on a line, anybody and everybody could get the job done and execute effectively."
Anybody and everybody this season for Nemesis has included the usual leading suspects of Jennifer Corcoran, Abby Shure, and Sarah Lipscomb, as well as team rookies Penny Wu, Connie Chan, and Caitlin Duffner. Wu, in particular, burst onto the scene in the PUL this year with Columbus Pride, and her incredible throwing prowess will be on full display once again in San Diego.
Even with their deep and talented roster, the results were largely not there for Nemesis during the regular season this year, albeit across only two tournaments, one of which was the very early season DC Round Robin. Chicago went 4-8 between the round robin and the Pro Championships, a gritty 12-10 win over poolmates Traffic their only win on the season against a Nationals-attending team. Still, Nemesis played close with DC Scandal, DC Grit, and poolmates Pittsburgh Parcha at the round robin and Schwa at Pro Champs before cruising through the series ahead of Nationals.
The question of how Pool A will play out feels like it largely lands on Nemesis' shoulders, given their head-to-head matchups with both Traffic and Parcha: they beat the team seeded ahead of them and lost to the team seeded below them. In that classic 8-12-13 grouping, the ordering behind Fury seems as variable as it comes and it feels as if Nemesis could go 2-0 nearly as easily as they could go 0-2. Get to prequarters with a favorable matchup and Nemesis might make it back-to-back quarterfinals, or they could find themselves out as day one if their faceless army falls short against some of the superstars they'll have to face in pool play.
Likely Ceiling: Quarterfinals
Likely Floor: Out on Day One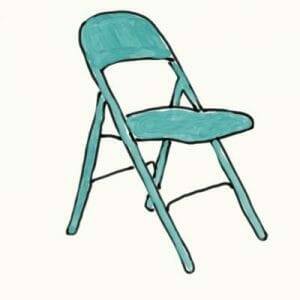 Pittsburgh Parcha
Seeding: Overall No. 13, A4
Power Ranking: #13
Regional Finish: Mid-Atlantic 3
Overall 2022 Record: 17-6
Against the Nationals Field: 3-4
Against the Pool: 1-0 vs. Nemesis
It's now two Nationals appearances in two seasons for Pittsburgh Parcha, as they claimed the third bid out of a renewed and competitive Mid Atlantic region. Parcha rebounded after a surprise loss in the Founders Sectionals final to Philadelphia Flight to comfortably secure a second straight trip to San Diego as they beat Flight 15-6 in the game-to-go. Now slotted into Pool A somewhat surprisingly behind Nemesis who they beat at the July DC Round Robin, Parcha will look to notch their first ever pool play wins in what appears a manageable grouping with Traffic and Nemesis. With most of their roster returning from Pittsburgh's inaugural season and Carolyn Normile coming off a Team USA World Games appearance, it wouldn't be particularly surprising if Parcha makes the bracket on the second time of asking.
While Normile may be the biggest name on this Parcha team via her selection to Team USA, Pittsburgh has no shortage of talent on their remarkably deep and cohesive roster. Along with Normile, Annelise Peters, Erica Baken, and Erin McCann all played together on PUL finalists DC Shadow this year, and Peters headlines a batch of recent Pittsburgh Danger players that include Morgan Johnson, Celeste Picone, and Parcha captain Linn Bjanes. Notably, Baken will not be playing at Nationals due to pregnancy, but Parcha should have more than enough even with her sidelined to make it a real battle to see who makes it through to bracket out of the pool.
As for Parcha's season up to now, they, for the most part, performed to expectations. Between the round robin and the Elite-Select Challenge, Pittsburgh only took three losses, one each to Brute Squad, Scandal, and Florida Tabby Rosa while also beating fellow Nationals-attendees Nemesis, Grit, and Ozone. Their performances in the series were more uneven, including the aforementioned loss to Flight at Sectionals. "The loss at Sectionals was partially because we were missing several folks (many were sick with COVID) and partially because Flight did a great job in that game," said the Parcha leadership. "They showed up with a ton of energy and played really well." At Regionals, while Pittsburgh did drop a close 10-9 game to Grit, when it came down to it, they were able to dispatch Flight with their full roster available once again.
When it comes to Parcha's outlook ahead of the weekend, they sit in a similar spot as poolmates Traffic and Nemesis—with an upset over Fury potentially too much to ask but otherwise open opportunities to snag a couple wins on Thursday. Parcha already have a win over Nemesis this season that feels very possible to repeat, and a Traffic team that may be missing star Catherine Menzies are certainly beatable. While making a quarterfinals appearance doesn't seem out of the question, much more would be difficult to come by even for this upstart Parcha squad, and that's assuming they pick up their first pool play wins in the first place in this evenly matched pool.
Likely Ceiling: Quarterfinals
Likely Floor: Out on Day One
---
Yes, they did lose to Medellín Revolution in the WUCC final this summer ↩