Our annual College Picks-based game is back.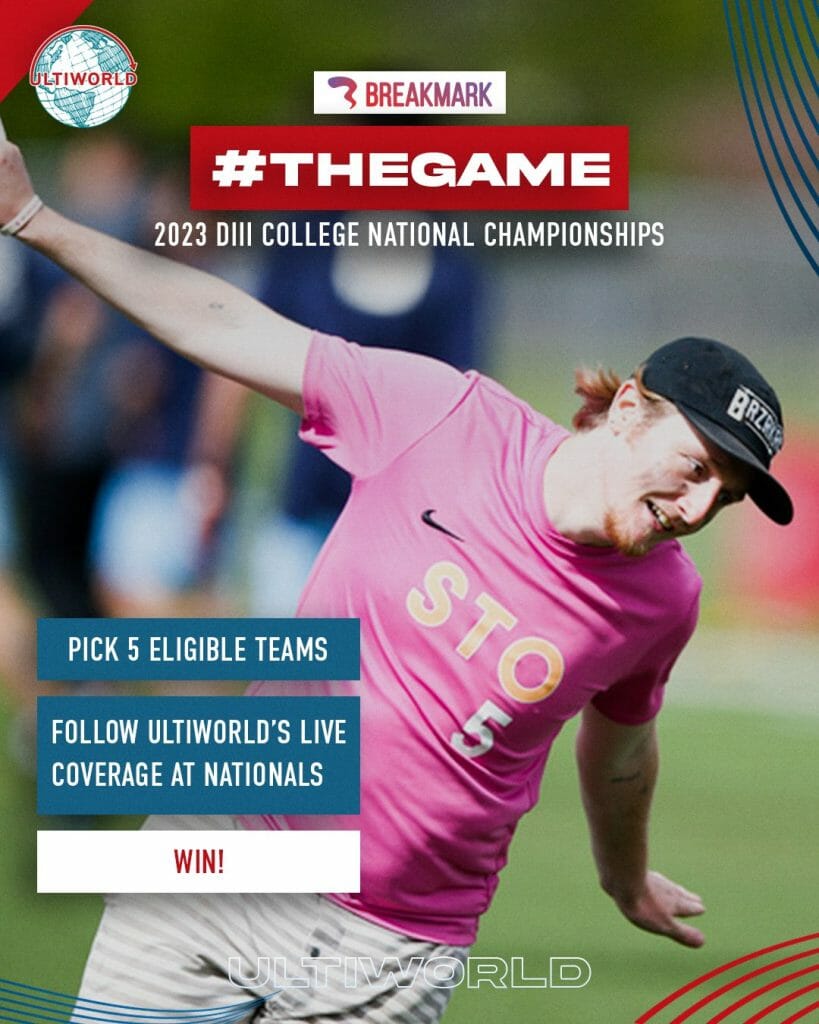 A three-day celebration of D-III is days away. And the D-III College Championships mean it is time to test your picking might in #TheGame. Entering is easy. Pick five teams within the rules below, watch your teams go out and get wins, and collect the points. Make the right picks and you could find yourself taking home some of our fabulous prizes.
1st Place and 2nd Place win a free month of Full Subscription from Ultiworld.
The Rules
Select five teams

Two men's division teams
Two women's division teams
One additional team from either division

Get points as your teams win games

For each win in pool play and the bracket, you will receive points equal to the team's seed

within their pool

, times 10 (X *10).
Winning your pool is worth 20 bonus points.
Wins in the quarterfinal, semifinal, and final rounds are worth 15 bonus points.
Example: You select Grinnell, the third seed in Pool B of the men's division. They go 2-1 in pool play, win their prequarter and quarterfinal, and lose in semifinals. They'd get 60 points for pool play (30 * 2) + 75 for bracket (30 * 2 + 15 bonus points) for a total of 135 points.

Entries are due by Saturday, May 20th at 8 AM ET.
Limited to one entry per person.
You can submit your entries at this link or in the form below:
#thegame D-III College 2023 Entry Form