The bombshells, eye-openers, and head-scratchers from Day One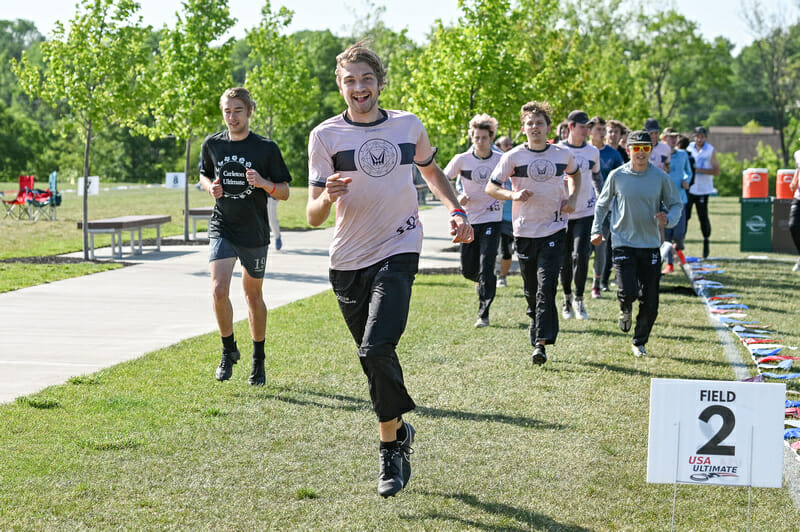 Ultiworld's coverage of the 2023 college ultimate season is presented by Spin Ultimate; all opinions are those of the author(s). Find out how Spin can get you, and your team, looking your best this season.
"Friday Surprise" might sound like the worst selection on a school lunch menu at the end of the week – either that or what once happened to Jamie Lee Curtis and Lindsay Lohan after a pair of fateful wishes. But it is *also* an annual tradition at College Nationals. When the rubber meets the road on Day 1, there are always developments that would have seemed impossible before the tournament. This year, we set out to catalog the most eyebrow-raising of these in one convenient location.
Read on for the bombshells, eye-openers, and head-scratchers from Day One.
Jojah Outrun Slugs
Friday Surprises at the 2023 D-1 College Championships (Men's) is only available to Ultiworld Subscribers
Already have a subscription? Log in
Whether you visit Ultiworld for our reporting, our podcasts, or our video coverage, you can help us continue to provide high quality content with a subscription. By becoming a subscriber, not only do you receive benefits like exclusive articles and full article RSS feeds, you also help fund all of Ultiworld's coverage in general. We appreciate your support!