The AUDL analysts selected their unanimous mid-season MVP, but what do the EDGE scores reveal?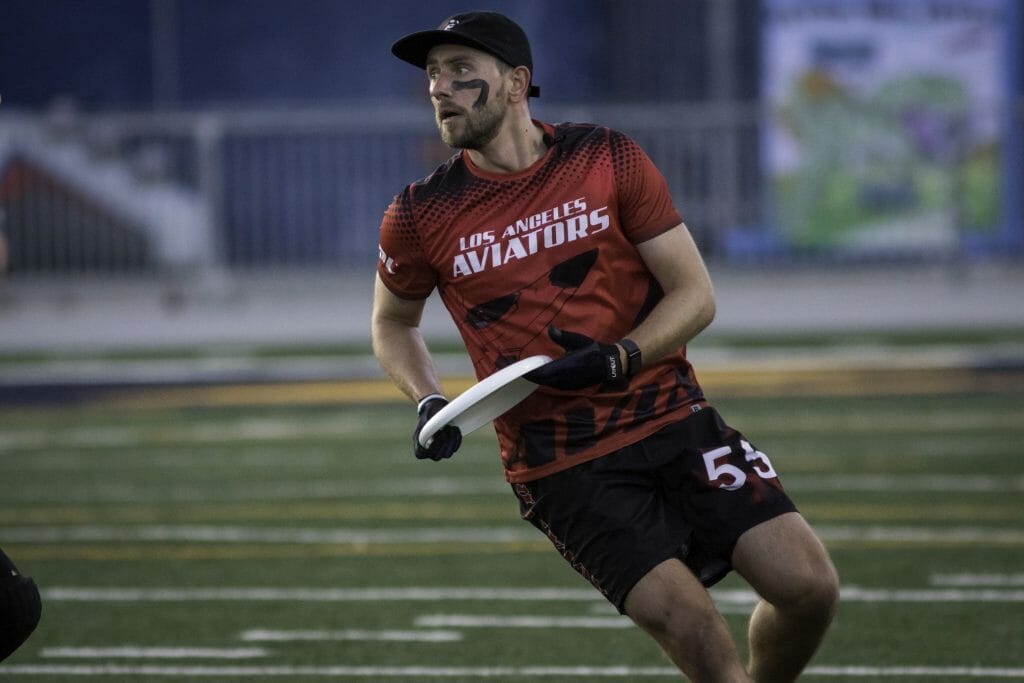 Another year, another team, another league-leading throwing campaign for Pawel Janas. Janas threw for more than 500 yards in a pair of Week 7 games to overtake Mac Hecht in total throwing yards for the season. Also, 14 assists, 0 turns. Good weekend, but we can be ungenerous and note that both of his opponents, Seattle and Portland, are in the bottom five for defense, as measured by opponent hold percentage. In fact, only Khalif El-Salaam, Ty Barbieri, and Ryan Osgar made the Top 10 by facing a team outside the bottom five.
Aviators teammate Lukas Ambrose also had a great weekend, posting two of the best three D-Line performances, once as an offensive engine and the other on the strength of four blocks. The latter effort against Seattle was also the best EDGE-B performance of the weekend.
The EDGE, D-Line EDGE, and EDGE-B leaderboards from Week 7 are below.
Better Box Score Metrics: Janas Has a Janas-Type Weekend; Mid-Season MVP Perspective [AUDL Week 7, 2023] is only available to Ultiworld Subscribers
Already have a subscription? Log in
Whether you visit Ultiworld for our reporting, our podcasts, or our video coverage, you can help us continue to provide high quality content with a subscription. By becoming a subscriber, not only do you receive benefits like exclusive articles and full article RSS feeds, you also help fund all of Ultiworld's coverage in general. We appreciate your support!