Which collection of players can win the most club titles in the next 10 years?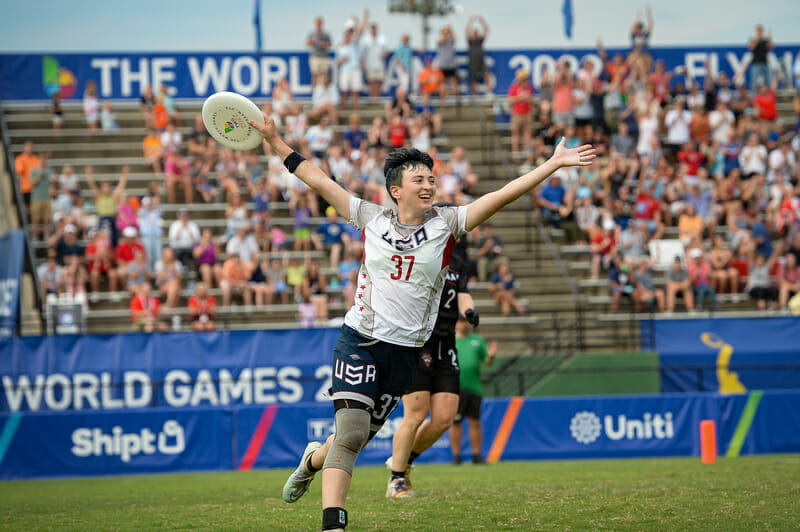 Ultiworld's coverage of the 2023 club ultimate season is presented by Spin Ultimate; all opinions are those of the author(s). Find out how Spin can get you, and your team, looking your best this season.
We mostly take in and discuss ultimate in bites. Perhaps it's a point, a half, a game, a tournament, or a season. On rare occasions, we look at larger swaths of the game, the cloth panels that make up its tapestry. Club, in contrast to the fleeting nature of college or high school, or the scant moments of international play, offers some chance to build a legacy as a player. Do it with other players, and your team can become a dynasty.
Ultiworld publishes annual rankings of the top 25 club players in each division (as well as the D-I college players), but this time around, we're zooming out to look at a bigger picture. Those rankings are based on who could help you win a title that season — now, we're asking how many titles a player can win you in 10 years. Our draftees peered into the looking glass and tried to assemble a team with the most title equity in the next decade of club ultimate.
Ultiworld 2023 Club Dynasty Draft is only available to Ultiworld Subscribers
Already have a subscription? Log in
Whether you visit Ultiworld for our reporting, our podcasts, or our video coverage, you can help us continue to provide high quality content with a subscription. By becoming a subscriber, not only do you receive benefits like exclusive articles and full article RSS feeds, you also help fund all of Ultiworld's coverage in general. We appreciate your support!