Scandal and Brute Squad are the marquee matchup in pool A, but experienced Nationals teams Schwa and Pop will be looking to play spoiler

Ultiworld's coverage of the 2023 Club National Championships is presented by Spin Ultimate; all opinions are those of the author(s). Find out how Spin can get you, and your team, looking your best this season.
Pool B Preview — Pool C Preview — Pool D Preview — Competition Schedule
Pool A has historically been a near cakewalk for the top seeded team while the eight, twelve, and thirteen seeds battled it out for a place in prequarters. With the debut of the grouped random draw this year, though, even no.1 overall seed Washington DC Scandal can't feel safe with perennial contenders Boston Brute Squad lurking. Add in a talented Oregon Schwa team and North Central regional champs Minneapolis Pop, both of whom joined Scandal in Pool D last year, and Pool A might just offer a bit more intrigue than it has in years past.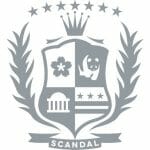 Washington DC Scandal
USAU Ranking: #1
Power Ranking: #2
Regional Finish: Mid Atlantic 1
Overall 2023 Record: 22-2
Against the Nationals Field: 14-2
Against the Pool: 1-0 vs. Brute, 1-0 vs. Pop
After Washington DC Scandal went out in quarters last year, Claire Trop reflected on DC's first year back after the pandemic imposed hiatus: "I think coming on not a COVID year, we're gonna put in the work in the off season and put in the work in the season and see where that takes us. I'm pretty excited," she said. "I think, hopefully, 'watch out' isn't jinxing anything… but watch out."
"Watch out" truly wasn't jinxing it, as it turned out, as Scandal had their best season since their back-to-back titles in 2013 and 2014. Trop has been a huge part of DC's success and laid claim to the title of best player in the division with both hands, though she didn't do it alone. A resurgent Kami Groom reestablished herself as one of the game's outstanding two-way players, while Sandy Jorgensen and Jenny Fey have once again teamed up in what feels like a sequel to the sequel in their long and storied careers.
What's made this Scandal team different than in years past, though, is a lesser reliance on those top players, with roster depth that's offered them tremendous flexibility.
"I think in some of Scandal's history, there has been incredible talent that has been plugged into really brilliant systems," said Scandal captain Becca Arbacher. "What's characterized this year to me very differently is that people really can play a lot of roles. And I think that means that we are well suited for different types of challenges and different types of adversity, because we really can step up how we're playing based on what kind of day any given player is having, what kind of opponent we're facing. It gives us a lot more flexibility."
Those versatile players include Amanda "Beans" Murphy, who joined Scandal this year after a series of impressive seasons with Phoenix, as well as Lisa Dang and Marge Walker, who have both stepped into larger roles in their second seasons with Scandal. Alongside a significant cohort of other players who also played together on the PUL's DC Shadow — Ashleigh Buch, Jess Oh, and Nada Tramonte, among others — and it quickly becomes clear just how stacked this DC roster is.
Scandal's record this season reflects the team's incredible collection of talent, with their only two losses coming at Pro Champs to Raleigh Phoenix. DC are otherwise a sterling 14-0 against the Nationals field, including a 15-7 win over poolmates Brute Squad at Pro Champs, and they skated through Mid-Atlantic Regionals without so much as a scratch. Even with a very talented Brute Squad team lurking as the second seed in the pool, Scandal will be favorites to top Pool A, and will be among the favorites to claim the title.
Likely Ceiling: National Champions
Likely Floor: Quarters

Boston Brute Squad
USAU Ranking: #5
Power Ranking: #5
Regional Finish: New England 1
Overall 2023 Record: 13-6
Against the Nationals Field: 8-5
Against the Pool: 0-1 vs. Scandal
Over the last decade, only Fury have been a more consistent presence late in the bracket than Boston Brute Squad, who will be trying to make it nine(!) semifinal appearances in a row this weekend. Like last year, they'll have to make their way from the second seed line, and, like last year, they'll be hoping a certain German superstar can come through for them in a big way.
For a team of their caliber, Brute didn't have the most stellar season. Between the US Open and Pro Champs, they barely broke even with a 7-6 overall record, and fell well short of pool A leaders Scandal in Milwaukee with a 15-7 loss. Still, Boston showed their potential in a 15-11 win over defending champs Molly Brown at the US Open and a 15-11 win over 6ixers at Pro Champs, offering a ceiling to aim for at Nationals.
"We have had some ups and downs, for sure," said Brute Squad coach Rob Brazile. "I think that what we are focused on is the ceiling being very high in our game against Molly Brown, as an example. Not only were we able to defeat a talented opponent, the reigning division champions, but also we played really well.
"What has been more challenging is replicating that [level]," he continued. "We are convinced that it has way more to do with us than with our opponents. And so the key is gonna be figuring out how to execute at that level in our games at Nationals."
If there's one thing Brute Squad are known to do, though, it's figure it out at Nationals, even when re-incorporating certain key pieces. Reigning Offensive Player of the Year Levke Walczak wasn't able to join the team for the first part of the season, but she'll be fully back in the fold for Nationals. This should be a real boost for Brute's chances, especially against Scandal in the Pool A feature game on Thursday afternoon.
In Walczak's absence earlier this season, Brute Squad were led by many of the familiar names we've come to associate with the perennial Northeast champs. Liên Hoffman, Angela Zhu, and Tulsa Douglas are just three of the returning standbys for Brute Squad, who have been joined in recent years by superstar additions such as Sophie Knowles, Mangie Forero, and Samiya Ismail. All told, with or without Walczak this is an incredibly talented roster, and Brute are a real threat to knock DC off their perch on day one.
Likely Ceiling: Finalists
Likely Floor: Quarters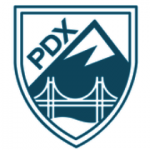 Portland Schwa
USAU Ranking: #10
Power Ranking: #11
Regional Finish: Northwest 3
Overall 2023 Record: 25-6
Against the Nationals Field: 6-5
Against the Pool: N/A
Before Northwest Regionals, it seemed as if Oregon Schwa were on the rise. They had just taken down the ESC title with a 15-6 thumping of regional rivals Riot, and two weeks before that had knocked off both Nightlock and another fellow Northwest team in Traffic at the US Open. With a cohesive roster and talent both young and old, Schwa were in prime position to potentially battle their way all the way up onto the second seed line.
Instead, Riot got their revenge with a 15-12 win and Schwa fell to third in the region, though they're in a familiar spot in the pool. Last season, Oregon were the third seed in the classic Pool D format and advanced to the quarterfinals after playing both Scandal and Pop in pool play. This year, they're the third seed in a revamped Pool A format, and will try to make another run to quarters after playing both Scandal and Pop in pool play, though it certainly won't be easy.
"It's going to be a challenging pool," acknowledged Schwa's Angelica Boyden. "One thing that we have been trying team and culture-wise this year has been just talking about and having a mindset of 'we can do hard things,' and this is going to be a hard pool."
When taking on challenges like Pool A presents, it helps to have a close-knit group of players who can come together and rise to the occasion. Schwa has that on lock with numerous players having plenty of playing time together whether in college, on the WUL's Oregon Onyx, or in previous iterations of Schwa.
In total, over half of Schwa's roster played together earlier this year with Onyx, and of those that didn't, some are notable high-profile additions like former Fury Julia Butterfield and Hayley Wahlroos, who returns to the field for the first time since her college days at Oregon back in 2018. As a program, Oregon Fugue have a long history of feeding this Schwa club. From Julia Sherwood, Aubri Bishop, and Kimber Coles, who won a title with Fugue back in 2010, to Ezra Weybright and Syris Linkfield who currently lead Oregon as just second-year players, Fugue's influence on Schwa is clear.
With plenty of chemistry all along this deep Schwa roster, the longstanding Northwest powerhouses should have more than enough to get past Pop and secure their spot in prequarters, although this same matchup did go to universe last year. Still, Schwa's team-wide connectivity is bound to help in those tight moments in games, and it would be a real surprise if they didn't make the bracket once again this time around.
Likely Ceiling: Quarters
Likely Floor: Out on Day One

Minneapolis Pop
USAU Ranking: #25
Power Ranking: #24
Regional Finish: North Central 1
Overall 2023 Record: 17-6
Against the Nationals Field: 0-3
Against the Pool: 0-1 vs. Scandal
North Central champs Minneapolis Pop will make the trek out West for a fifth straight year after rolling through their region largely unopposed for a fourth straight year. With their closest wins at Regionals coming by identical 15-7 margins over Madison Heist and Kansas City Wicked, Pop's difficulty didn't lie on the path to get here, but sits ahead as they go up against their tough Pool A competition.
When looking at their matchups against poolmates Scandal, Brute Squad, and Schwa, Pop have only come up against Scandal earlier this season back at PEC East. That game ended in a 15-1 Scandal run-over, and so while taking down the top-seeded DC squad might be too steep a hill to climb for Pop, Brute Squad and Schwa have both shown their inconsistencies at times this season. Minneapolis will of course still be underdogs as the bottom-seeded team, but their approach has changed since entering last season's Nationals in a similar spot.
"I think one thing that we talked about as a team that we've adjusted from last year is instead of having an outcome goal, talking about process goals of winning the sidelines or winning specific matchups or winning parts of the game," said Pop's Simone Pierotti.
It's certainly been a process for Pop this season, as they had an up-and-down regular season before cruising at Regionals. At PEC-East, they took the aforementioned heavy loss to Scandal and fell 15-10 to Siege, while at ESC they not only lost to Nationals attendees Riot and Nemesis but Atlanta Ozone and Seattle Underground as well. Somewhat balancing out those defeats were wins over the likes of Colorado Small Batch and Indy Rogue, but at the end of the day what mattered for Pop was winning the region – and they did that with aplomb.
For any fans of the PUL looking down the Minneapolis roster, there are a number of familiar names from in-state PUL rep Minnesota Strike. Pop captains Steph Wood and Sara Helm both played for Strike this season, alongside Makella Daley, Alicia Carr, and Carly Eckstrom. That experienced quintet form the core of this Pop roster, and they'll have to carry a heavy load this weekend as Minneapolis brings a squad of just 20 players out west. It'll be tough sledding for sure, but don't entirely count Pop out from springing a surprise from the bottom of Pool A.
Likely Ceiling: Prequarters
Likely Floor: Out on Day One