With Kurt Gibson in the fold, can Machine return to glory?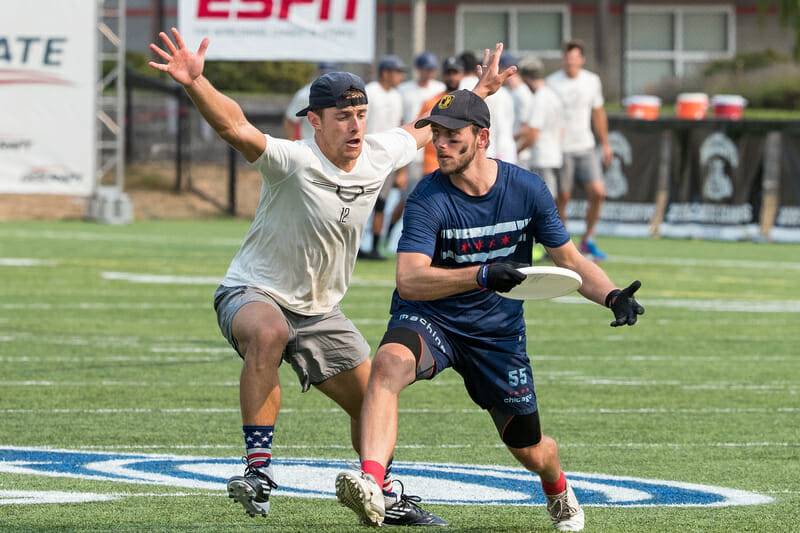 Kurt Gibson leads off a short but impressive list of pickups for Machine, who has been building a consistent contender in Chicago, but who flopped at Nationals last year.
On top of that, they're giving away discs to winners of their roster announcement game.
Bold denotes captain.
AJ Nelson
Alex Champe
Alex Evangelides
Andrew Sheehan
Brad Bolliger
Cullen Geppert
Jack Shanahan
Jack Shey
Jeff Weis
Jesse White
Joey Cari
Kevin Kelly
Kurt Gibson
Kyle Rutledge
Michael Pardo
Nate Goff
Neal Phelps
Pawel Janas
Ross Barker
Sam Kanner
Stephan Mance
Tim Fergus
Travis Carpenter
Von Alanguilan
Walden Nelson
Yiding Hou
Coaches
Andy Neilsen
Practice Players
Cal Tornabene
Jeff Holm
Wyatt Mekler
Additions
Kurt Gibson
Nate Goff
Ross Barker
Sam Kanner
Departures
David Libo-on
Joshua Stevens-Stein
Julian Childs-Walker
Michael Schwenk
Vinny Ciaramitaro