Tune in this Sunday!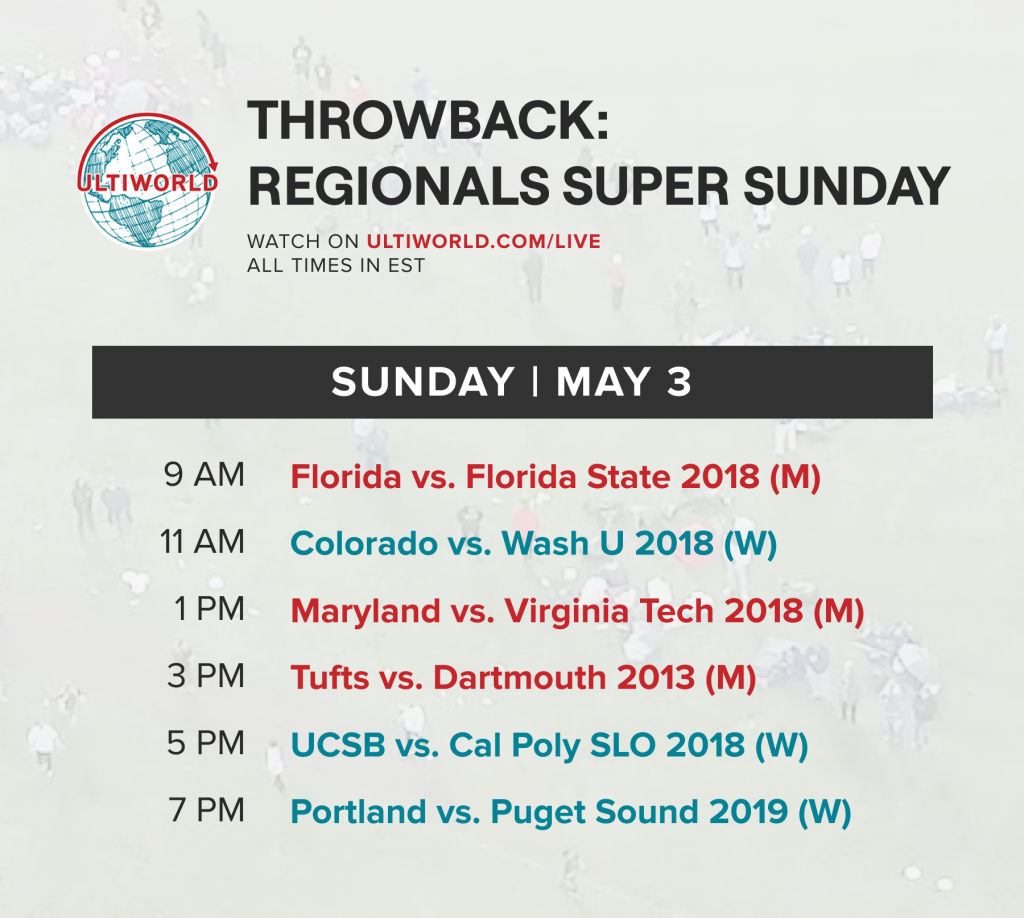 With May arriving, we're at the point in the calendar where we would typically be talking about who is headed to Nationals and saying "good game" to those whose seasons ended in heartbreak. It is one of the most powerful and compelling times in ultimate.
That's why we're having a College Throwback: Regionals Super Sunday.
While we don't have live games, we will be streaming some of our best regionals games this Sunday. Watch along on our Live page or on our YouTube channel, where you can join the conversation! If you enjoy our coverage and want to see more, please consider becoming a subscriber! We need your help as much as ever before.
All times Eastern.
Sunday, May 3rd
9:00 AM: Florida Ultimate vs. Florida State DUF (M) [2018]
11:00 AM: Colorado Quandary1 vs. Washington University Iron Horse (W) [2018]
1:00 PM: Maryland Space Bastards vs. Virginia Tech Burn (M) [2018]
3:00 PM: Tufts E-Men vs. Dartmouth Pain Train (M) [2013]
5:00 PM: UC Santa Barbara Burning Skirts vs. Cal Poly SLO Motion (W) [2018]
7:00 PM: Portland Uproar vs. Puget Sound Clearcut (W) [2019]
---
Then Kali ↩