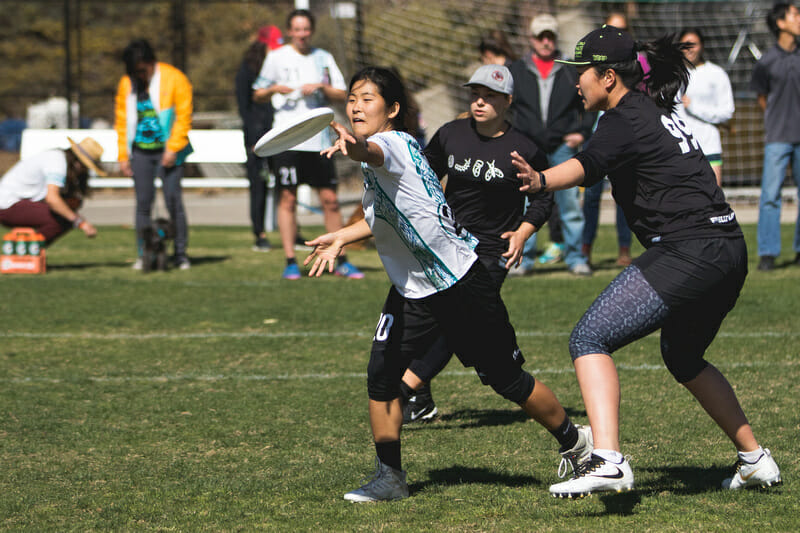 This post is presented by Spin Ultimate. Please support the brands that make Ultiworld possible and shop at Spin Ultimate!
Here are the teams set to compete at the 2019 Presidents' Day Invite on the UCSD campus in San Diego, CA, on February 16-18.
Ultiworld will be filming games all weekend. More information to come as the schedule and pools are announced soon.
Men's Division
#3 Oregon
#11 Cal Poly SLO
#15 UBC
#16 USC
#19 Colorado
California
UC Davis
Illinois
Santa Clara
San Diego State
UCLA
UC Santa Barbara
UC San Diego
Utah
Western Washington
Winner of Presidents' Day Qualifier
Women's Division
#1 UC San Diego
#7 Oregon
#8 Texas
#10 Colorado
#11 UC Santa Barbara
#12 Western Washington
#16 Northeastern
#18 Minnesota
#19 Cal Poly SLO
#21 UCLA
#22 Stanford
Colorado College
Northwestern
San Diego State
USC
Utah
Vermont
Winner of Presidents' Day Qualifier