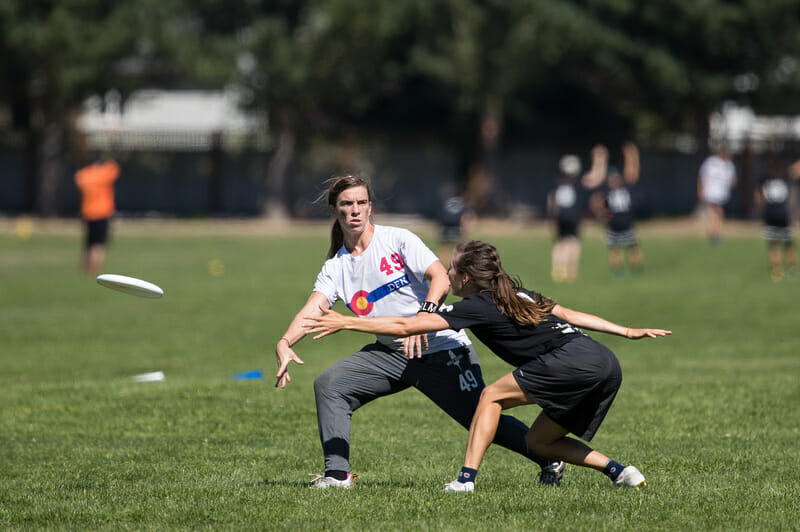 Here is Ultiworld's filming schedule for the 2018 Pro-Elite Challenge in Denver, CO, at Colorado Cup. Please note that these games are only being filmed, NOT streamed. Access to the footage will be available to Full and Plus subscribers!
Information about the 2018 Club Team Pack will be out today!
All times Mountain.
Saturday, July 7th
8:00 AM: Portland Schwa v. Raleigh Phoenix (W) // Washington DC Scandal v. Madison Heist (W)
10:00 AM: Denver Johnny Bravo v. SoCal Condors (M) // Columbus Rival v. Austin Showdown (W)
12:00 PM: Fort Collins shame. v. San Francisco Mischief (X) // Cincinnati Steamboat v. New York XIST (X)
2:00 PM: Austin Doublewide v. Seattle Sockeye (M) // Pittsburgh Alloy v. Madison NOISE (X)
4:00 PM: Men's Prequarter // Mixed Prequarter
Sunday, July 8th
8:00 AM: Women's Quarter // Men's Quarter
10:00 AM: Mixed Semifinal // Men's Semifinal
12:00 PM: Women's Final1
Please note that USA Ultimate will be streaming a Women's semifinal (10 AM), the Men's final (12 PM), and the Mixed final (2 PM) on Sunday.
---
As part of our partnership with USA Ultimate, this game will also be made available for free on our YouTube channel! ↩