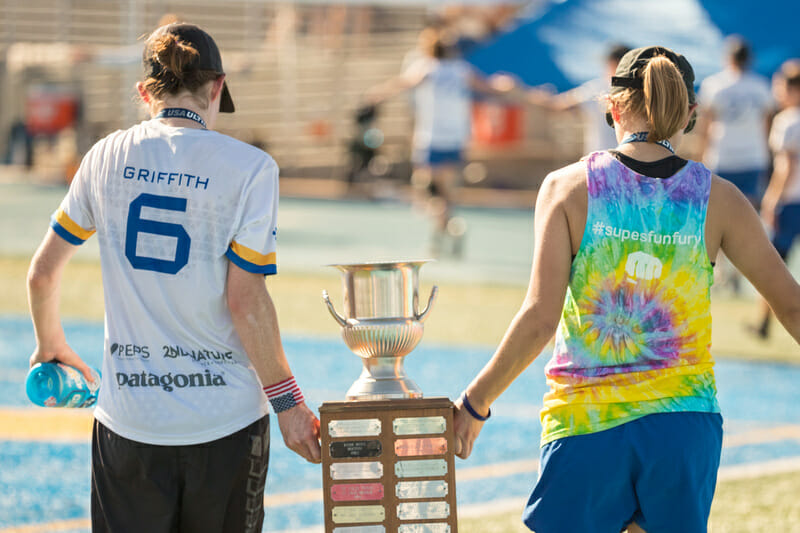 USA Ultimate published the final regional bid allocation for all three club divisions late Wednesday night, and with them came the last issue of the regular season rankings.
https://twitter.com/USAUltimate/status/1169414942052646913
The women's Northeast leads the way with four bids, the most in any division. The Great Lakes and North Central were awarded their one autobid each across all three divisions, the fewest of any Regionals contest. There were no last-minute surprises for teams looking to chart their course to San Diego in late October. Cody Mills has diligently kept frisbee-rankings.com updated all season.
All Regionals tournaments are set for the weekend of September 21-22, 2019.
Meanwhile, teams in every division are just days away from Sectionals, the first (and for many the last) tournament of the 2019 postseason. While Sectionals often plays the role of tune-up weekend for eager teams with their sights set on San Diego, hundreds of teams across the country are fighting for a chance to play one more weekend together. USA Ultimate published the preliminary Sectionals to Regionals bid allocations just before Labor Day Weekend.