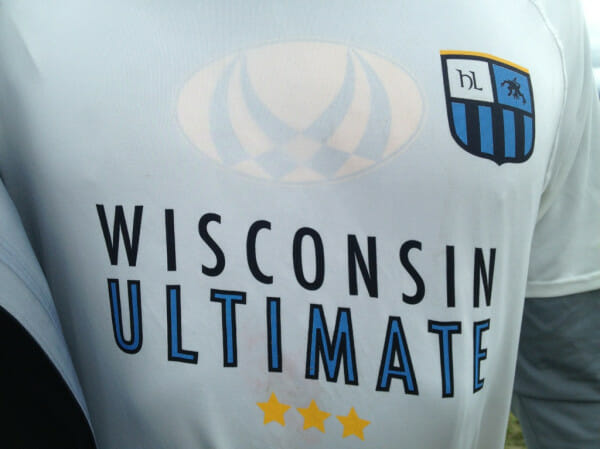 It has been a tumultuous year in the North Central region. Before the season, the North Central looked to be balancing, as powerhouse programs like Wisconsin and Carleton graduated major talent and rising programs like Northern Iowa and Luther looked poised for big years.
To some extent, that has held true, but it's hard not to have the nagging feeling that two of the big three — Minnesota, Wisconsin, and Carleton — aren't just going to sweep up the bids like they so often have. Of course, any discussion of the North Central has to begin with its unpredictability — last year, Minnesota came in ranked #1 in the nation and fell to Iowa in the backdoor bracket, failing to qualify for Nationals.
While there are favorites and underdogs, like most years, it seems like, more than ever, anything could happen in the North Central. A number of teams have played well, and, aside from Minnesota, no team has really stood out as an elite contender.
FAVORITES
Minnesota
The #1 seed and slight favorite to win the region this year is Minnesota. After a brutal collapse last year at Regionals, they came into the season refocused and reenergized. They retained much of their talented roster, including Jason Tschida and Josh Klane, and looked like the favorite heading into the year.
They have showed signs of excellence this season (wins over all three elite Florida teams, Wisconsin, and North Carolina) but also some dips in consistency (losses to California and Northwestern). Perhaps most concerning was their fumbling of what looked to be a certain victory over Michigan in the semifinals of Easterns. Leading by five midway through the second half, their offense tightened up and they let Michigan back into the game, and ultimately into the finals.
Moments like that can be concerning for a team that has struggled with mental toughness over the past few years. But a quality performance at Conferences — including two wins over both Carleton and Minnesota-Duluth — should steady the nerves some.
Vince Vik has been an outstanding defender for Grey Duck this season, and Tschida is as quick as ever on the offensive side of the disc. Klane has missed much of this season due to back surgery, but was effective in limited minutes at Easterns. Ben Swanson-Hysell has also been a key contributor to their success this season.
On talent, Minnesota should take the Region. They will need to perform up to the high standards that coach Tallis Boyd has set for them this season to do so in an always tough tournament.
Wisconsin
The Hodags are always in the thick of the battle for the Regional crown, even in a relative down year like they've had in 2014. After graduating 2013 Callahan nominee Brian Hart and playing much of the season without 2013 Nationals superstar Colin Camp, Wisconsin was — true to form — a faceless army. All-Region discussion has been quiet with regards to Wisconsin players other than Camp.
Some excellent players have emerged in the wake of the teams stars, however. Ben Rehmann has been outstanding all season, and Danny Stuligross is a Hodag veteran who does a lot of quality work behind the disc.
Having Camp back at full health for the Series will be a real difference maker for Wisconsin. He has been practicing for months, but didn't step back onto the tournament field until Centex, where he was playing very good ultimate. Though the team went just 3-4 at Centex, they beat Minnesota 15-12 to even the season series at one game apiece.
Wisconsin annihilated all challengers at Conferences, closing out the weekend with a 15-7 win over Wisconsin-Milwaukee. If their defense stands firm at Regionals and Camp can get going on the offensive end, there's no reason to expect anything but another trip to Nationals for the Hodags. Could they win the region? Absolutely, they have the program and they have wins against both Minnesota and Carleton this season.
Carleton
You really can't talk about Carleton's season without acknowledging that it has been defined by a tragic off the field accident. The team lost three players in a car crash in late February, just before the Stanford Invite. It was a gut-wrenching moment for the team and for much of the ultimate community, which spilled out heartfelt words of sympathy for weeks after the accident. That has been a galvanizing force for Carleton, said coach Phil Bowen.
"We really appreciate the outpouring of support from the Ultimate community," he said. "Moving forward is a constant cycle of assessment and reevaluating how things are going. We are balancing moving forward as a team with recognizing that individually we all experience this differently."
The team retook the field at Easterns after three weeks away from the field entirely, not even practice. They lost all their games (save for a forfeit win against Massachusetts), but they were in every contest. It has been, more than ever, a season defined by a dedication to teammates and a focus on the journey.
"No year more than this year has been more important for us to stress process over results in our preparation," said Bowen. "We have had a productive spring focusing on fundamentals, making sure all 19 players are able to contribute."
Carleton has steadily improved, and put up a good losing effort against Minnesota in the Northwoods Conference finals, falling 15-13.
The team has had to deal with the graduation of some incredible talent: Simon Montague, Nick Stuart, and Justin Norden are among those names. The team is, as a result, younger and less experienced, but still incredibly gifted.
Captain John Raynolds is an underrated talent and sophomore Jesse Bolton is an unbelievable athlete, already in consideration for All-Region honors at his young age.
Despite the fact that Carleton comes in seeded fourth, they are the picture of consistency when Regionals rolls around. They'll be ready, and they're coming for a bid.
CONTENDERS
Luther
It is easy to argue that Luther should be considered a favorite for a bid this year, not simply a contender. They surprised the Region last year by earning a bid to Madison and then playing very well at Nationals. Then, this year, they didn't graduate anyone.
That has made for a deep and experienced roster that is simply dominant on paper. Josh Johnson and Trent Erickson are the headline stars, but the team is packed with talent. Both Johnson and Erickson were All-Region players last year (1st and 2nd team, respectively). Erickson may earn first team honors this year as one of the region's most elite defenders.
Luther had a bumpy run through Easterns, finishing 3-4 with wins over Georgia, Illinois, and Florida State. They lost to Pitt, Illinois, Georgia, and Michigan. All together an unremarkable performance. But Luther is known for that at this point. They play tougher in the Series.
That showed last week at Conferences where they went undefeated, beating all three of the other Iowa top programs by no fewer than four points.
A fundamentally sound team, Luther shouldn't have a problem finishing atop their pool, where they will likely get their first real test of the postseason against Wisconsin in the semifinals.
Northern Iowa
Northern Iowa has been a buzzy team since their emergence late last season as a bubble strength bid team. Captains Robbie Dennis and Cody Rohlf have led the team to a decently successful regular season that had some big wins (Texas, British Columbia) and some tough losses (NC State, Dartmouth).
But those bad losses came early in the season at the Queen City Tune Up. At Centex, they lost only to Texas A&M and Colorado, both teams expected to qualify for Nationals. At the Old Capitol Open late, they lost to just one team: Eastern Michigan, who qualified out of the Great Lakes last weekend.
They didn't put in a great Conferences performance, but don't put much stock in that: every team at the tournament qualified for Regionals and UNI subbed accordingly, playing lots of freshmen.
They got big wins over a number of other Regional competitors at the Old Capitol Open, including Minnesota-Duluth (13-7), Iowa State (15-8), and Wisconsin-Milwaukee (13-7).
They have one of the region's top defenders in their Callahan nominee Trent Cooper and they will look to him and the captains to shoulder a good bit of the load.
The question for Northern Iowa is not whether they have the talent to qualify for Nationals — they do — but rather: do they have the mental toughness? Inconsistency during the regular season doesn't point to guaranteed problems in high-pressure games at Regionals, but there's no room for error. To get a spot in Cincinnati, they'll need to play their very best game.
WILD CARDS
Based on the results of the season and the historic strength of the above four programs, it is likely that the two bids will be gathered up by two of those five teams. But there are a number of other fringe competitors who could make a run at the title. Here are the Wild Cards:
Minnesota Duluth
Northern Lights doesn't have any signature wins this season, but they've beaten a lot of Sunday Regionals-level teams and could challenge in a game-to-go and might just win it like they did in 2012. They were thoroughly beaten by Carleton and Minnesota (twice) at Conferences, but otherwise handled their business (outside of a strange 10-7 loss to Winona State during pool play).
They will need an inspired performance to get past any of the big five, but, if they catch fire at the right time, it's not out of the question.
Wisconsin-Milwaukee
Black Cat has been very solid again this season, coming out of the regular season with some quality wins over regional competition like Iowa and Minnesota-Duluth. They reached the finals of the Old Capitol Open, where they lost by two to Eastern Michigan.
Kevin Brown is one of the region's best, and they've gotten great contributions from rookie sensation Joshua Wilson.
UW-M lacks the depth of the bigger programs in the region, but have the talent to make any individual game very interesting. They will give Luther a good fight in pool play — it could be a game to watch.
Iowa
You certainly can't count out Iowa, not after what they did last year, upsetting Minnesota in the backdoor bracket and reaching the game to go. Jake Kersten, one of the region's premier playmakers, is back and does the heavy lifting for the team.
They simply don't have the depth of talent to make a convincing run to a bid, but they are the kind of team that can be very dangerous in an individual game (as they showcased last year). The stronger teams will key in on Kersten and give Iowa trouble.
Iowa State
Iowa State didn't have a stellar regular season, but the team always seems to get tougher during the series. They have some decent wins (Arizona State, Wisconsin-Milwaukee), but they really struggled at Old Capitol Open and haven't dispatched any top competitors. They did play close with Luther (12-14) at Huck Finn in early March.
6'4″ Ryan Tucker is a deadly combination of tall and skilled, ranking among the better throwers on the team. They have quality talent down the roster, including Andrew Moore, an excellent cutter.
Depth may be the question mark for this team.
BETTING LINES
Odds to win the 2014 North Central Region
Minnesota: -175
Wisconsin: +110
Carleton: +160
Luther: +180
Northern Iowa: +250
Other: +500
Odds to qualify for Nationals
Wisconsin: -500
Minnesota: -450
Luther: -120
Carleton: +105
Northern Iowa: +195
Other: +225