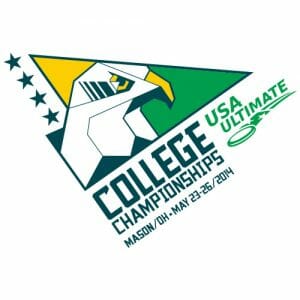 Welcome to Ultiworld's unofficial Division I Women's College Championships seeding predictions.
These predictions have been crafted carefully after becoming very familiar with the USA Ultimate seeding procedure, which weights Regional finish and head-to-head victories heavily. The final USA Ultimate rankings serve as a quality baseline, but were often used only directly in situations without good head-to-head comparisons.
We seeded Regional winners first, then considered second place teams, then third, etc. That ensures that teams that get upset (like UNC) are punished rather than the underdogs being rewarded, which is consistent with USAU seeding.
Every pick will be explained below, but let's get right to the seeding (and the pools that would result).
Ohio State
Oregon
Central Florida
Washington
UC-Santa Barbara
Stanford
Michigan
Whitman
British Columbia
Western Washington
Carleton
Victoria
Virginia
Tufts
Northeastern
Kansas
Colorado College
Colorado
UCLA
Cornell
These seeds yield pools of:
| Pool A | Pool B | Pool C | Pool D |
| --- | --- | --- | --- |
| Ohio State (1) | Oregon (2) | Central Florida (3) | Washington (4) |
| Whitman (8) | Michigan (7) | Stanford (6) | UC-Santa Barbara (5) |
| Victoria (12) | Carleton (11) | Western Washington (10) | British Columbia (9) |
| Virginia (13) | Tufts (14) | Northeastern (15) | Kansas (16) |
| Colorado College (17) | Colorado (18) | UCLA (19) | Cornell (20) |
DISCUSSION
1. Ohio State is your easy #1 seed with a head to head win over Oregon.
2. No surprises, with Oregon holding a head to head win over Central Florida.
3. With two wins over Ohio State, Central Florida is the straightforward selection, ranked well ahead of anyone else.
4. Washington's 16-7 record this season doesn't seem on the surface fitting of a one seed, but they have a strong set of wins and the ranking to back it up.
5. UC-Santa Barbara has that victory over Oregon to hang their cap on, but also got blown out by Michigan and lost to Texas. But this is a quality season they've put together. After the top five, this year's seedings are extremely difficult due to Regionals results and the assorted wins and losses in the division.
6. Stanford has wins over Washington and Central Florida, and aside from a regular season loss to Carleton, have mostly lost in competitive games to top ranked teams, including multiple double game point losses. They finished the season ranked higher than Michigan, which broke the tie for the six slot.
7. Michigan has an argument for much higher and much lower seeds, but has the head to head win over Whitman. The rest of their resume includes a blowout win over UCSB, two wins over Tufts and Kansas each, and a 14th place rankings finish, above Whitman. They also have losses to five teams that didn't qualify for nationals, including getting leveled by UC-San Diego.
8. Whitman is very difficult to seed. There are arguments for them to fall lower, but it gets very complicated because of the upsets they had at Regionals. They almost have to be somewhat buoyed by their third place finish in the Northwest, as UBC and Western Washington shove them higher; they also have wins over Western, Tufts, and Washington.
9. A head to head over Carleton and regional finish over Western Washington is enough for British Columbia. Their results are strong, with wins over Oregon, Washington, and Stanford. Only their Series performance holds them back.
10. Western Washington continues the run on NW squads. A head to head over Carleton is critical to their placement, but they've also got wins over UC-Santa Barbara and Stanford.
11. A crucial win over Victoria lands Carleton in the 11th seed. They finished the year ranked above Virginia; they have four wins against the field (including Stanford) while Virginia has just two.
12. Victoria lacks connectivity with Virginia, but finished solidly ahead of them in the rankings. They did beat Michigan and Western Washington, and their only loss to a team below them is Colorado. The only team both Virginia and Victoria played is Texas, a W for UVic but an L for Virginia.
13. Virginia has two wins against the field – both over Kansas – but still finished the year ranked 15th, well ahead of Tufts.
14. Tufts came on big by beating Northeastern repeatedly. Those wins are their two best this season, and came after the final rankings. They have head to head victories over Colorado and UCLA, but lost to Victoria.
15. Every year, some team with a strong resume botches regionals, and this year, Northeastern is a prime example. The strength of their record this year is enough to put them right behind Tufts, but just as insurance, they have a head to head over Kansas.
16. Kansas has to be seeded ahead of Colorado and Colorado College and finished the season ranked well ahead of Cornell.
17/18. Colorado College and Colorado are next, and Colorado has a head to head over UCLA and finished the season ranked above them.
19. UCLA was once a top 10 team, but ended the season with a 1-15 record against nationals teams. That sort of resume will lock you into a five seed.
20. Cornell has no notable wins and finished the season the lowest ranked team to make it to the College Championships.
***
It is extremely murky in the bottom half of the top 8 in the Division. There are many different possibilities, including a much higher or lower seeded Michigan. Whitman could also be placed lower. But these seem the most fair and consistent with USA Ultimate seeding protocols. What do you think?