Scout your opponents, or yourself!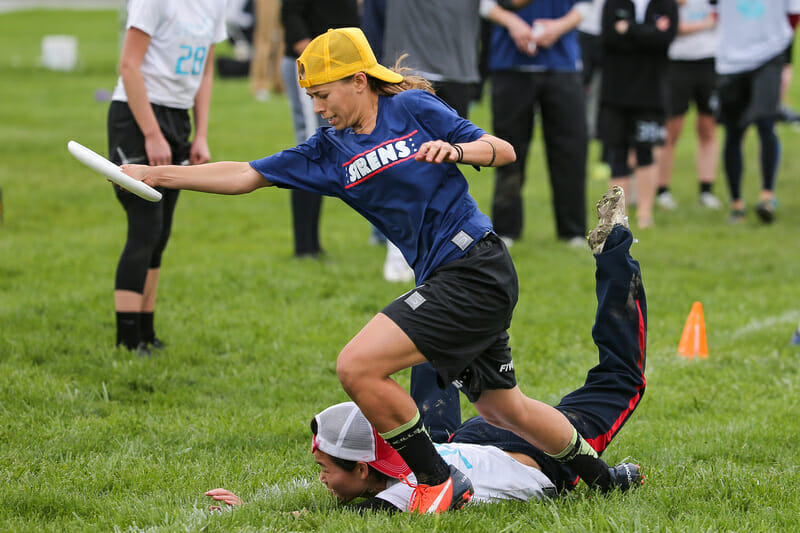 Thanks to hard work from Kyle Weisbrod and a wealth of available video from many of the top college teams, we are excited to extend our new video service — scouting packages — for the Division I College Championships. Last week we launched packages for the Men's pools; today, we launch a la carte access to top women's teams.
Weisbrod has spent hours breaking down tape and compiling clips of everything from offensive schemes to endzone sets to defensive highlights. Want to know what Oregon runs for a pull play? Watch footage of all of their pull plays easily with no filler. What about UCLA's dynamic offense? There's a clip for that.
The video is cut from the raw footage and presented without commentary. Weisbrod has also put together a short article explaining how best to use the available video.
Currently, we are offering scouting reports for the following teams: British Columbia, California, Central Florida, Colorado, Colorado College, Michigan, Ohio State, Oregon, Pittsburgh, Stanford, Texas, UCLA, Virginia, Washington, and Whitman. Prices range from $10 to $30, depending on the amount of available footage. All are available for purchase at video.ultiworld.com.