And the award goes to...
Disclosure: This post is brought to you by Nike Ultimate Camps. All opinions are those of Ultiworld. Thanks for supporting the brands that make Ultiworld possible!
Ultiworld is pleased to announced the third annual Ultiworld Coach of the Year. The award criteria can be found here — we considered both regular season and postseason performance in our selection of awards. Though the input of Ultiworld reporters is weighed heavily, final decisions for awards were made by the editors.
Coach of the Year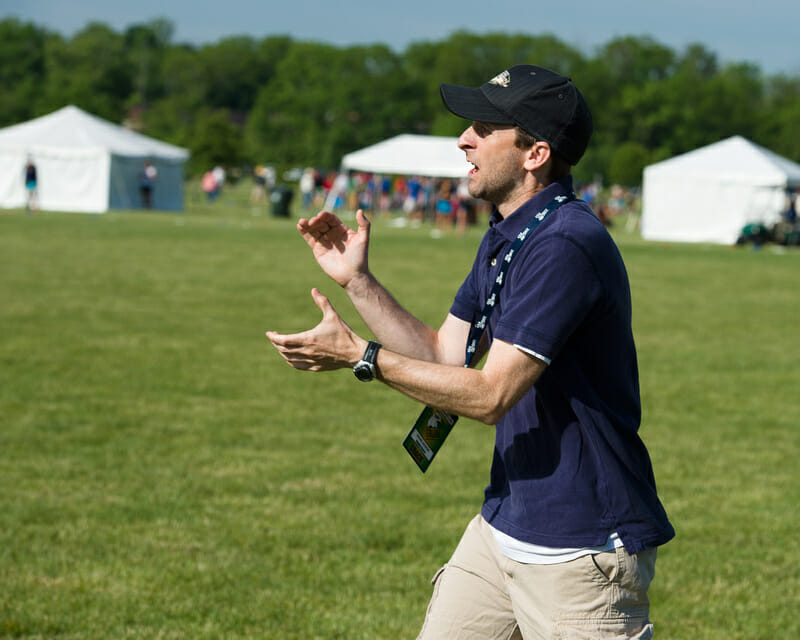 David Allison (Virginia)
While not a high profile name, David Allison has been among the college division's top minds and leaders for a few seasons now. He was a runner-up in 2015, taking another well groomed Virginia team to the quarterfinals. This year, he broke his team through the glass ceiling, in a year when they had been written off.
This was, of all the awards, the one won at Nationals. UVA's regular season certainly didn't paint them as a potential semifinalist and the best coached outfit in college ultimate. In fact, it was their lack of discipline and inability to execute that seemed to hamper them to start the season. Hydra appeared to be reeling from missing the players they asked to make up for their mistakes – 2015 Player of the Year Alika Johnston and All-America selection Sarah Hansen – and didn't know how to work past it.
But then the Series came, and Allison's developmental investments during the season came to bear. A roster that, by most accounts, featured less experience and proven talent than previous iterations did more than the team ever had before. And they did it through incredible trust in and execution of a very well-designed and implemented system. The buy-in could be seen and the results were obvious. The work David Allison has done has paid off. He's built a program by getting the most out of his players and you can't ask for anything more from a coach.
Runner-Ups: Alex Korb (UCLA), Robin Davis/Jenny Wang/Steph Lim (Stanford)