The ESPNU broadcasts haven't drawn much of an audience.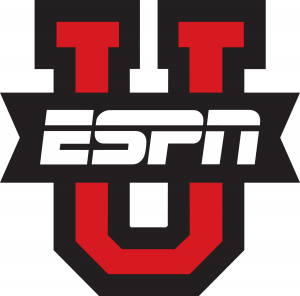 While a flurry of social media, especially on Twitter, comes about every year when the College Championships are re-aired on ESPNU in the week following the tournament, the year-to-year ratings do not suggest any meaningful trends about greater viewership. While this year's ratings were slightly higher across the board than 2015's, ultimate's ratings have consistently remained lower since 2013, year one of the ESPN deal.
Courtesy of Awful Announcing and Douglas Pucci, here is a chart of the Nielsen viewership numbers for the primetime ESPNU broadcasts over the four years of the deal (all figures in thousands):
| Show | 2013 | 2014 | 2015 | 2016 |
| --- | --- | --- | --- | --- |
| Highlights | 66 | - | 33 | 46 |
| Men's Final | 86 | 18 | 41 | 45 |
| Women's Final | 58 | 61 | 38 | 41 |
ESPNU is already a marginal channel next to the bigger networks in the family like ESPN and ESPN2, but ultimate has still been towards the bottom of the ratings of the college network's sports programming. It doesn't help that the ultimate broadcasts are almost always going up against NHL Stanley Cup finals or NBA Finals broadcasts in those time slots.1
While the ESPNU numbers are still well above online broadcasts, ultimate simply won't see major ratings unless games are bumped to bigger channels in the ESPN family. These ratings suggest that, mostly, people are tuning in while channel surfing.
According to USA Ultimate, ESPN has so far been "pleased" with the viewership and will continue to be USAU's broadcast partner for the remainder of the contract, which concludes at the end of this year.
---
This year, Game 2 of the Stanley Cup Finals between Pittsburgh and San Jose aired starting at 8 PM Eastern. There was also an ESPN Wednesday Night Baseball game between the Chicago Cubs and Los Angeles Dodgers, also starting at 8 PM Eastern. ↩