A collection of throwing form videos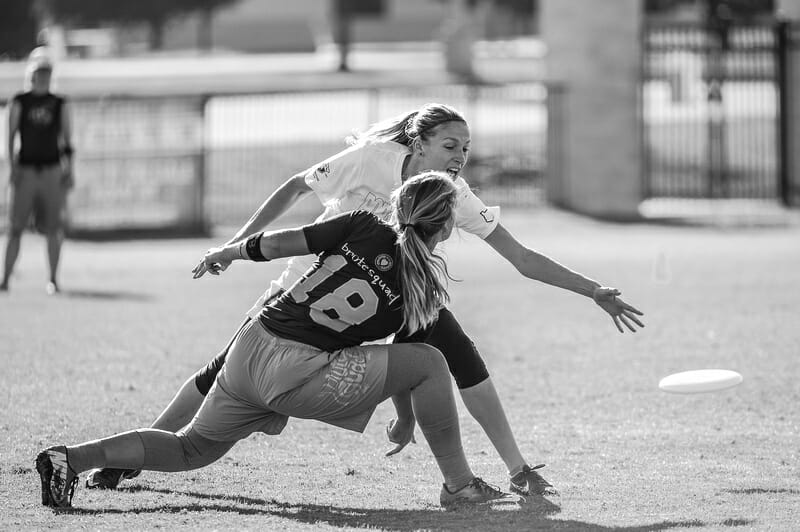 Last fall, I attended Club Nationals as a spectator/media person for Michigan High Five. While I was there, I decided that I would try to get a start on a project I've been thinking about for a while, where I film various elite throwers throwing from different angles.
My inspiration for this project is pretty simple. As a player who spends a lot of time working on my throws, I have found that watching elite throwers make throws is the easiest way for me to improve. As a young player, I watched guys like Alex Thorne and Nick Lance and tried to emulate their throwing styles. Even now, as I try to master new throws in new situations, watching other elite throwers gives me an easy way to visualize these throws being made.
With the amount of ultimate media out there growing very quickly, players looking to learn and improve have more resources now than ever. However, if you're trying to learn how to throw, watching a full game on ESPN/Ultiworld/YouTube may not be that helpful. Your best bet may be to find a low-angle highlight reel, but even then you may only get a couple good shots of good throws.
So I decided that I would film as many people as I could and make the footage publicly available as a resource for coaches, analysts, etc. If you're somebody that likes to break down throwing mechanics, hopefully this can be helpful to you. If you're a coach that likes to encourage specific types of throws, hopefully this can be helpful to you. If you're a new (or veteran) player that wants to improve, maybe this will be a helpful resource to you.
RELATED: Kyle Weisbrod's Four-Part Series On The Forehand
Finally, I want to note that I was not able to get nearly as much film as I had hoped. However, I hope that anyone that reads this will consider trying to add to this "collection." Even now, during the offseason, many elite players are playing in random tournaments, playing pickup, beach, etc; if you happen to have a camera, go out and film somebody! It only takes a few minutes per person, and the value it may provide to players around the world could be huge. And, although I focused on just forehands and backhands, it would be great to see some other throws, pulls, etc. added on here as well. Get filming!
The full throwing form collection is available on Ultiworld's YouTube channel. Some select videos are embedded below. Contact us at [email protected] if you are interested in adding additional videos to the collection.
Leila Tunnell
Johnny Bansfield
Johnny Bansfield Throwing Form
Matt Bennett
Rohre Titcomb