The first real test of the college fall!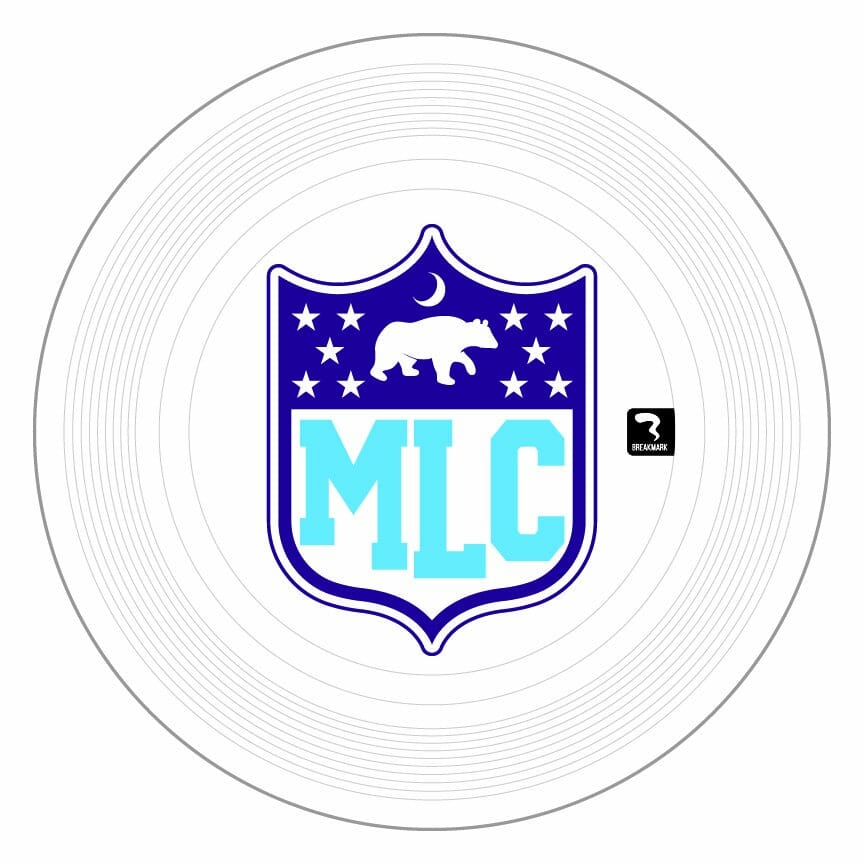 Ultiworld's coverage of Missouri Loves Company is presented by Spin Ultimate; all opinions are those of the authors. Please support the brands that make Ultiworld possible and shop at Spin Ultimate!
College sports are finicky. One year you can be nationally ranked and the next year not even be a contender. Unlike other college sports, though, ultimate has the advantage of testing out the waters with fall tournaments. There is a whole semester of teaching, building, and experimenting before wins and losses decide your fate. That's exactly what Missouri Loves Company is for.
Teams will either bring their recently-determined A team or maybe a bigger unit for one last tryout tournament. Other teams will be learning how to compete without their recent graduates. That will definitely be the case for Texas Melee and Colorado Kali. Regardless, this will be a tournament of trial and error: precisely what the fall is for.
Tournament Profile
Date: Nov. 4-5, 2017
Location: Columbia, MO
Weather: 60s and sunny on Saturday, highs in the mid-70s with a small chance of thunderstorms on Sunday
South Central Rivals Top The Tournament
Texas Melee and Colorado Kali will be the focus at this year's Missouri Loves Company. Both Melee and Kali graduated players that were at the helm of their teams and success in the 2017 college season. This tournament will give both teams their first chance to discover what kind of programs they are without their star players.
Texas Melee is new to the tournament and will experience all that the Midwest has to offer, between wind and fluctuating weather conditions. Of course with a second place finish at College Nationals last year, it is tempting to say that they will continue to be a strong team. However, with the departure of Julia Schmaltz, Dre Esparza, and Shiru Liu, younger Texans will step into bigger roles for the new season.
This year, Melee's notably large senior class show signs of creating program depth versus relying on core players. Four returning members of Melee have played on Showdown together for the past two years, giving that extra boost of established chemistry.
Pair this with a handful of athletic rookies and some fresh coaches, and Melee should perform well this weekend. Texas has consistently qualified for Nationals — they've been to the Show three out of the last four years — and they're already a favorite to attend again this season.  What is up in the air is how they will compete against teams they are known to challenge.
At MLC, this challenger will be Colorado Kali. Their Regionals and Nationals face-offs against Texas are the epitome of an equal match-up. Kali won on double game point at Regionals and later lost in the semifinals at Nationals.
Colorado tied for third at Nationals, but they also lost many of their best players to eligibility and graduation. Megan Ives, Kirstin Johnson, and Hilary Egan have left, but Colorado still has a healthy amount of grad student/5th year players, including POTY candidate Nhi Nguyen.
Kali should be fine this weekend regardless of their rookie-to-returner ratio. Their heart and physical play leave little to worry about. They are consistent national contenders and continuously produce some of the strongest players in the nation. The Kali program currently has 3 rostered U24 players along with a strong presence amongst the club scene in Colorado.
Tournament At Large
Pool A
Iowa State Woman Scorned was the top seed at Regionals last year. They were on track to reach the final, going 4-0 in their pool. However, they were upset in the semifinals by Wisconsin, cutting their season short. Iowa State made it to the semifinals of MLC last year, and they're returning most of their core. As the Pool A no. 2 seed, they'll have the chance at revenge against Wisconsin on Saturday during pool play.
Colorado College Strata battled their way into the backdoor game to Nationals last season, taking third in the South Central region. They graduated a major contributor in Robin Fassett-Carman, but they return core veterans such as Lexie Millikin, Corey Baron, and Frances Gellert (abroad this fall). Many returners will have to step up to fill some handler roles, but Strata is usually a pretty scrappy team. They broke seed on Saturday last year to win their pool at MLC: count on seeing the same kind of fire this weekend. Keep your eyes peeled for rookies Ada Bowles, Sophie Garbus, and Sarina Chalmers. All played before arriving to Colorado College, adding welcome depth.
Wisconsin Bella Donna has 16 returning members to their roster, four of which played for elite club teams this summer (Heist and Steamboat). While they graduated big throwers Anneke Vermaak, Caroline Mueller, and Jamie Brown, coach Robyn Wiseman is excited and confident in their team's ability to fill those roles. "Our overall disc skills improved…," she said. "This year, you'll see a very different flavor of offense for us with a broad base of disc skills."
This weekend, watch for all sorts of players taking the reigns and utilizing this new bag of tricks.
Pool B
Last year, University of Kansas Betty was a no. 3 seed in this tournament's power pool but went 0-4 in pool play. They ended the 2017 season ranked 23rd overall.
This season's Betty has 12 seniors, 5th years, and graduate students, and they hope to keep their momentum going. They should not be underestimated, even as a no. 2 seed. They'll give each of the South Central top seeds a run for their money if they can pick up where they left off in May.
Similar to Wisconsin, the Minnesota Ninjas lost some key components of their roster, yet they still have firepower. A couple returners played for Minneapolis Pop and one, Ellie Sjordal, played for Minneapolis Drag'n Thrust. This year, they're hoping to implement a B team for their program as well. More people showing up means more opportunities to pick and choose from talent for the Ninjas. Their A team won an earlier fall tournament, No Wisconsequences, and they're already aiming to get more competitive and bring a bid to the North Central region.
Colorado State's Hell's Belles had their strongest season in quite some time last year: they reached the final at Midwest Throwdown, and they won games against Wisconsin, Minnesota, and Florida at Centex. This season, they've added Molly Brown handler Sarah Pesch as a new coach, and they'll work to build on the foundation they built last year.
Great Lakes Takes a Step Back
Unfortunately the Great Lakes region will not be sending notable teams to MLC this year. Usual attendee Notre Dame Womb will be attending Classic City Classic in Georgia the following month instead due to scheduling issues. Michigan Flywheel will also be at CCC. Northwestern University and the University of Chicago will both be in the power pools as no. 5 seeds, but this region's presence will be notably smaller this year at MLC.