The seedings and pools we expect to see.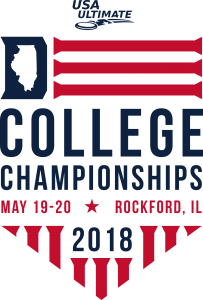 After two exciting weekends of Regionals, we now have the full field of teams and the latest rankings update from USA Ultimate. It's time to start thinking about what the seeding and pools might look like for Nationals.
This is the third year that Regionals finish does not bind seeding at Nationals. Please note that we do our best to follow USA Ultimate's guidelines for seeding: USAU's post-Regionals rankings are very heavily weighted and head-to-head wins matter only at the margin. We generally try to avoid regional matchups, a common practice in Division III seeding.
Women's Division
| POOL A | POOL B | POOL C | POOL D |
| --- | --- | --- | --- |
| Williams (1) | Bates (2) | Puget Sound (3) | Oberlin (4) |
| Mount Holyoke (8) | RPI (7) | Wesleyan (6) | Amherst (5) |
| Georgia College (12) | Pacific Lutheran (11) | Lehigh (10) | St. Olaf (9) |
| Claremont (13) | North Park (14) | Rice (15) | Catholic (16) |
1. Williams
Williams sits at the top of the USA Ultimate rankings. The only possible wrinkle may be that they're 1-1 with Bates this season, but most recently won 11-7 at Regionals whereas they lost 8-7 in March. It's very likely that Williams will take the No. 1 seed going into the tournament for the 3rd year in the row.
2. Bates
Hot on Williams' heels in the rankings sits Bates at #2, 30 points back.
3. Puget Sound
Over 100 points below the combo of Williams/Bates, Puget Sound is a lock for the #3 slot
4. Oberlin
After winning the Ohio Valley region with a 11-4 stomping of Lehigh, Oberlin takes #4 in the rankings and in seeding.
5. Amherst
While Amherst did take a head-to-head loss to Mount Holyoke this season, the 50 point ranking differential should be enough to bring them in at #5.
6. Wesleyan
Wesleyan is a tight 18 points ahead of RPI in the rankings, with a split 1-1 series. However, they did win the most recent match up at Regionals, and they have been gaining traction in the offseason. They should end up just in front of RPI.
7. RPI
Losing in their most recent matchup to Wesleyan will likely land RPI just behind their Metro East rivals.
8. Mount Holyoke
A mere 8 points behind RPI in the rankings, Mount Holyoke is likely bound to end up behind them (and Wesleyan) in the rankings at #8.
9. St. Olaf
Ranked 9th, St. Olaf should fall into the same seed.
10. Lehigh
Lehigh is technically five points below Pacific Lutheran, but to avoid a Regional rematch in pool play, we expect them to bump Lehigh up to the #10 seed.
11. Pacific Lutheran
Clearly either the #10 or #11 seed. We put them here to avoid the rematch with Puget Sound in pool play.
12. Georgia College
80 points below Lehigh, we've got Georgia College nabbing the 12 seed, just below their 2017 finish of 11th place.
13. Claremont
While they earned the Southwest bid via end of season rankings, Claremont is ranked 17th in the pre-Nationals rankings.
14. North Park
Just behind Claremont at 19th in the rankings, North Park will likely take the 14th seed.
15. Rice
Further down the rankings at 24th sits Rice, and will likely be seeded at #15.
16. Catholic
Ranked 46th, Catholic closes out the seedings.
Men's Division
| POOL A | POOL B | POOL C | POOL D |
| --- | --- | --- | --- |
| Bryant (1) | Air Force (2) | Middlebury (3) | John Brown (4) |
| Richmond (8) | Whitman (7) | Carleton GOP (6) | Mary Washington (5) |
| Georgia College (12) | North Park (11) | Missouri S&T (10) | Bowdoin (9) |
| Puget Sound (13) | Oberlin (14) | RPI (15) | Occidental (16) |
1. Bryant
Bryant kicks off a year of very simple seeding — with clear delineations between teams in the rankings and few relevant head-to-head results, there's not much tricky. Bryant is ranked #1 and they will get the #1 seed.
2. Air Force
Despite Air Force's loss at Regionals, they should still get the #2 seed at Nationals thanks to a potent regular season and a #2 USAU ranking.
3. Middlebury
Middlebury is ranked #3.
4. John Brown
John Brown is ranked #4.
5. Mary Washington
Mary Washington is 50 points clear of GoP.
6. Carleton GoP
Ranked #6.
7. Whitman
Whitman is just one point behind GoP, but there is no reason to move them past them.
8. Richmond
Richmond is ranked #8.
9. Bowdoin
Our first departure from the rankings! Bowdoin is about 70 points behind Missouri S&T, but putting them in Pool D avoids the rematch with Middlebury.
10. Missouri S&T
Will clearly go #9 or #10.
11. North Park
The next team up in the rankings.
12. Georgia College
Ranked #20.
13. Puget Sound
Another flip-flop. We put Puget Sound ahead of Oberlin to avoid a Regional rematch.
14. Oberlin
Will go at #13 or #14.
15. RPI
Ranked #32.
16. Occidental
Ranked #48.