Get ready for Regionals and Super Sunday with our guide to the weekend.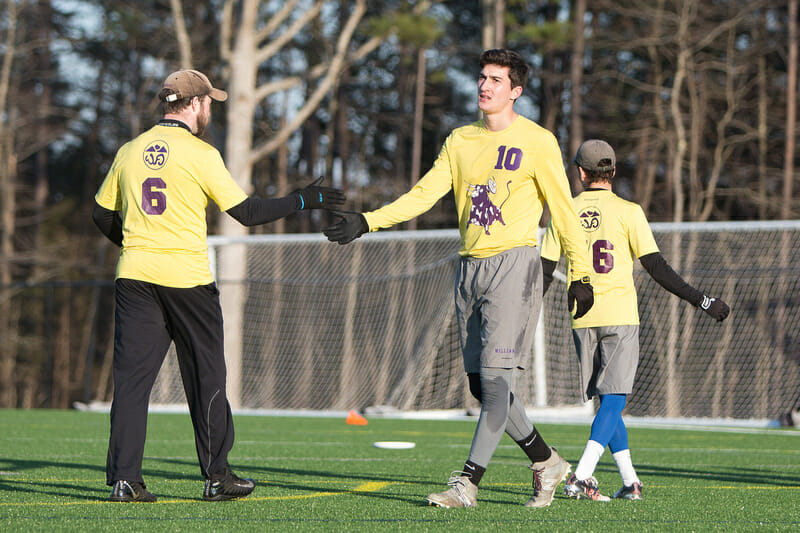 Ultiworld's Men's Division college coverage is presented by Spin Ultimate; all opinions are those of the author. Please support the brands that make Ultiworld possible and shop at Spin Ultimate! 
The long-awaited Regional Championship weekends draw nigh, presenting us with some dramatic scenarios across the division. Every year, Regionals brings some form of the unexpected. Favorites falter, underdogs upend, and stories are etched into the history of the programs and regions involved.
We'll take a look at every Regional Championship tournament and cover the favorites, the challengers, and rate the projected excitement level of its narratives.
Atlantic Coast (1 Bids)
Score Reporter
Location: Richmond, VA
Top 25 Teams: 3
Weather: Sunny 60s with 10-20 mph wind on Saturday, sunny 70s with 10-15 mph winds on Sunday
Excitement Level: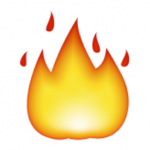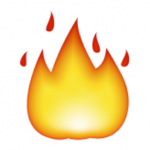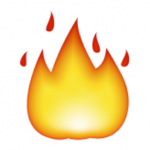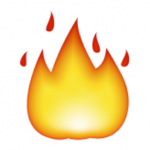 All-Region Discussion Thread
2019 is the first time since 2013 that the Atlantic Coast will be fighting over a single bid to Nationals. The tournament format ensures that every team will advance to quarterfinals regardless of their Saturday performance. With three Top 10 teams in attendance and a couple of contenders capable of upsetting the status quo, expect fireworks in Richmond this weekend.
#5 Mary Washington Mother of George enters Regionals as the no. 1 seed looking for their first ever Atlantic Coast D-III championship. Mother of George has plenty of talent, particularly downfield, and their depth in the cutting department gives them a serious leg up on many of the the teams in the AC. Joe Richards, Landrum Beard II, and Zack Richardson present matchup problems for every other team in attendance. Their matchup against #6 Davidson DUFF on Saturday will be an intriguing clash of styles. While MoG will look to isolate their athletes in deep space, DUFF is at their best when grinding out under after under. Led by the versatile Kaylen Alexis, Davidson is peaking at the right time, riding an eleven game winning streak that includes five wins over teams in attendance this weekend.
While a month ago the #10 Richmond Spidermonkeys would have been the favorite, their 15-6 blowout loss to Mary Washington at Conferences has raised all kinds of questions for this weekend. Richmond's ability to rise to the challenge of keeping the region will rest on their ability to transform a scary conference loss into a win on Sunday. The experience level of Richmond's upperclassmen is something the team has been able to draw upon to deliver three straight regional championships. Graydon Cowlan and Xavier McCormick have anchored the Spidermonkey O-line all year. The biggest difference between Conferences and Regionals for Richmond will be the return of Harris Cannon from injury. Cannon is Richmond's most athletic player and best defender, and he'll have the best chance at minimizing the impact of Richards in a potential rematch with MoG on Sunday.
With all teams advancing to quarterfinals, there is definitely some potential for exciting crossover matchups in quarterfinals. While UNC Asheville lacks the depth of the top seeds, they have excellent weapons in their backfield, and fifth year cutter Jacob Warshauer is capable of making enough big plays to keep any game close. Elon and Navy have played close games against elite opposition this season and could prove to be dangerous opponents in a do-or-die situation on Sunday morning. High Point and Christopher Newport will be eagerly hunting for opportunities to challenge the field and write a narrative of their own with the odds stacked against them.
While it's hard to imagine a final that doesn't feature some combination of Mary Washington, Richmond, and Davidson, the Atlantic Coast has always offered up some exciting games, and with a single bid on the line, that can be expected to hold true this weekend.
– Hugo Sowder and Mike Ball
Great Lakes (1 Bid)
Score Reporter
Location: Joliet, IL
Top 25 Teams: 0
Weather: Mid 40s with rain and 15-25 mph wind on Saturday, low 50s and sunny with 10-15 mph winds on Sunday
Excitement Level: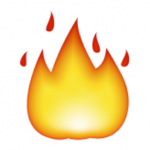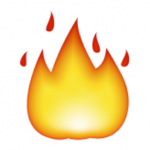 All-Region Discussion Thread
Throughout the regular season, weather was detrimental to teams across the Great Lakes region, as only seven teams were able to get to the ten games required to be in the final rankings. Of those teams, Valparaiso finished highest in the USA Ultimate rankings at #41. Six of the eight teams attending the Great Lakes Regional Championships have shown parity throughout the season, setting up an exciting regional championship event.
Despite the parity, the Knox River Rats enter the weekend as the no. 1 seed and apparent favorite to take the region's only bid to Nationals. Knox already holds wins over four teams in attendance: Eastern Illinois, North Park, Wheaton, and Olivet Nazarene. With a roster of over 30 players, the River Rats are the type of team that travels in droves and can provide a loud, energetic sideline. In what's looking like a rough weekend of weather, having the extra legs to survive multiple long points could be what gives Knox the edge.
Surprise upstart Butler University qualifies for Regionals in their second season as a sanctioned team in convincing fashion. In their sanctioned competition this year, they sit at 11-1, with their sole loss coming on double game point to Valparaiso at the Conference Championships, a loss they would avenge with a 13-6 win on Sunday. A smaller crew, the Bulldogs boast a number of talented athletes and a handful of players who can throw the disc well, which has helped them to succeed in the excessive wind of the Great Lakes.
Throughout the season, Valparaiso Vult has been a team that has shown flashes of brilliance. Scott Stonis is a lanky, athletic player with over-the-top throwing ability that makes him a tough matchup for anyone. The biggest question for Valparaiso concerns their depth, as they have consistently fizzled out towards the end of tournaments throughout the season.
The Olivet Nazarene Black Penguins are a well-coached team that has the ability to make some noise. Senior Kyle Trojan is a hard-working player who is able to make ridiculous throws across the field and is not scared of putting his body on the line. Combine that with loads of athletic young players, and Olivet Nazarene has the recipe to pull off an upset or two this weekend, with a win over Valparaiso earlier this season proving their ability to punch up.
Wheaton Mastodons are a team that is rebuilding after the losses of star players Skyler and Laramie Aspegren, as well as a handful of others that led them to back-to-back Nationals appearances in the past years. They still hold onto a well-maintained system, and a new Aspegren is in the fold in younger brother Jadmin. Wheaton has beaten up on weaker teams throughout the regular season, but still fails to hold onto a marquee win outside of an 7-3 victory over Valparaiso during the final game of Meltdown.
North Park Lost Boys were last year's regional champion, and the loss of standout star Drew Swanson shows in how the team has performed so far this year. They are, however, the only team at Regionals who owns a win over the favorite, Knox. Outside of that, though, their only wins against a team that will be at regionals have come against Eastern Illinois.
– Zakk Mabrey
Metro East (1 Bid)
Score Reporter
Location: Oneonta, NY
Top 25 Teams: 1
Weather: 40s and Cloudy on Saturday; 50s with a chance of showers on Sunday; 10-20 mph wind
Excitement Level: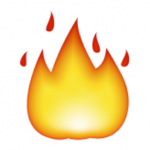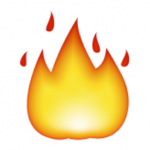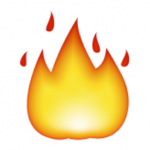 All-Region Discussion Thread
Much like its D-I counterpart, D-III men's Metro East has become a perennial single-bid region with few teams able to crack Ultiworld's or USAU's Top 25. Unlike the D-I "Metro Least" however, the D-III ME lacks a single program proven capable of rising above the pack for several years at a time to dominate the rest. Without a team like Cornell or UConn as a reliable favorite, this Regionals tournament stands out as one of the most exciting and chaotic of the year: a steel-cage match with the single bid to Nationals hanging from the rafters for any team to take. The professional wrestling metaphor may be even more apt this year, with teams demonstrating their flair for the dramatic by calling their shots and stirring up conflict on the All-Region Discussion forum.
With a strong regular season and a dominant performance at Hudson Valley Conferences, #17 Marist Red Fox enters this tournament as more than the self-proclaimed favorite. With a relatively young roster of talented players, led by sophomores Noah and Oliver Fay, a victorious outing this weekend could set them up to be the team to beat for several years to come. Tack on strong, smart coaching from Walter Roosa, a signature win over #18 Wesleyan, and significant contributions from veterans like Jack Hueber, and Marist may be able to back up their Vince McMahon-style proclamation of greatness with postseason supremacy.
In 2018, Wesleyan Nietzch Factor entered this Regionals tournament as a confident no. 1 seed who seemed to play the part. They were sharp and dominant throughout pool play, but suffered an unfortunate upset loss in a hectic semifinal to SUNY-Geneseo. Having retained the majority of their roster into 2019 and played a regular season worthy of the #18 spot in the Power Rankings, Wesleyan is certainly another force to be reckoned with this weekend. All it takes is a single weekend of playing at their best to make up for their early exit in 2018 and avenge their 15-12 loss to Marist at Conferences.
Looking past the two favorites, it's hard to ignore the no. 2 seed Hamilton Hot Saucers, who were freshly crowned the Western NY Conference champions for the fourth year straight. With consistency in results and a polished on-field play style, Hamilton stands out as a program capable of taking that next step into the National scene. Consistently present in the bracket at Regionals, Hamilton will look to Eric Johansson's versatile offensive ability and John Wellers' superior athleticism to bring their success to a larger stage this postseason.
It wouldn't be a true Metro East Regionals if there weren't a host of teams aside from the favorites chomping at the bit to come out on top this weekend. Notable teams include Ithaca and Army. Ithaca has been steadily on the rise over the past several years, becoming a presence in the Regionals field with the help of the extremely talented junior Andrew Polcari. Army, on the other hand, is consistently able to field the most well-conditioned and consistently-coached team in the region, making them a constant threat of grinding out victories when it matters.
Although Colgate sports an especially small roster compared to the other teams in attendance, with just fifteen total players, their pestering four-person cup proved troubling for many teams at Conferences. With the expectation that weather will be a factor this weekend, Colgate may be able to take down much deeper and possibly more athletic teams with their troubling, well-practiced zone looks.
After facing off in the 2018 regional final, RPI Trudge and SUNY-Geneseo Snail have a lot to live up to sitting at the no. 10 and no. 8 seed respectively. In high-pressure postseason games, it tends to be the teams and the players who have been there before who are able to grind out the tightly-contested matchups. With experienced coach Dave Ferraro for RPI and returning regional POTY Anthony Prato for Geneseo, it's certainly hard to count either of these teams out.
With unpredictable weather, a field of well-matched teams, and the season's end looming on the horizon, it's likely there will be some incredibly exciting upsets, surprises, and highly contested matchups this weekend in Oneonta.
– Kevin Burke
New England (4 Bids)
Score Reporter
Location: Smithfield, RI
Top 25 Teams: 7
Weather: Cloudy 40s and 50s with 15-25 mph wind on Saturday, cloudy 40s and 50s with chances of afternoon rain and 10-20 mph wind on Sunday
Excitement Level: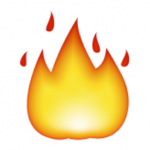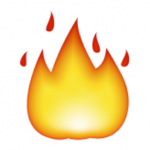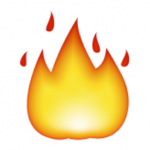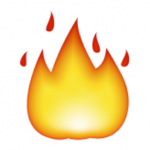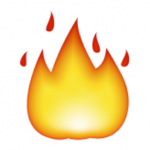 All-Region Discussion Thread
It's crazy to think that a region with the maximum allotment of four bids to Nationals still doesn't have enough, but welcome to the New England region. With seven of the eight teams in the Top 25 of our Power Rankings and six in the top twenty of the USAU rankings, the eye-test and objective data are in agreement: New England is stacked. Typically harsh late-April weather and a format that enables teams to earn a bid with as few as two wins will see the top players on every team playing even more points than usual, setting up a weekend of chaos we've come to expect from this tournament every year.
The #1 Middlebury Pranksters enter the weekend as the clear favorite to win not just the region, but a National Championship. Middlebury is 12-0 against D-III opposition this year, including seven wins against teams in our Top 25 and three against teams in the field this weekend. Kai DeLorenzo has been one of the best players in the country this season, and Leo Sovell-Fernandez is the current front-runner for Freshman of the Year. The continued absence of Dylan Salzman will be notable in this weekend's windy conditions, but D-line handler Ian Hanson is back after missing much of the season with an injury. Expect the Pranksters to have their bid to Nationals secured at the end of pool play on Saturday.
Every year, we wonder if #4 Bryant Craze has lost enough talent to finally miss out on Nationals, and every year, Craze reloads with a new set of athletes to plug into their vaunted zone defense. This year is no different; led by the likes of Justin Kunkel, Ryan Donovan, and Jake Fontes, Bryant has steamrolled their competition this season on their way to an undefeated record. To be fair, Bryant has played a soft schedule,1 but they've blown out their weaker opposition accordingly. With strong winds in the forecast this weekend, the Craze zone will be more effective than ever, and Bryant should cruise to the top of Pool B.
While the top two seeds are heavy favorites to claim the first two bids to Nationals, things get very interesting for the next five teams. All five have wins and losses against each other, creating the sense that any result is possible. The #14 Colby Dazzlin' Asses have been one of the surprise teams of the division this season, and wins over #15 Bowdoin Clown and Bates O-Whip at Conferences have to give Colby confidence in claiming the bid that they earned this weekend. Led by Conor Belfield and Tenzin Choezin, Bowdoin has wins over #22 Bentley Icehouse, #23 Brandeis Tron, and Bates, but a 1-3 showing at Conferences and struggles earlier this year in the wind give reason for concern this weekend. Bentley, Brandeis, and Bates all have mixed records against each other; Bentley has been the hottest of the group recently, Brandeis has the best overall resume, and Bates has shown the highest ceiling but lowest floor. The only team in attendance that #21 Williams WUFO has faced in sanctioned competition this season is Bryant, making them a dangerous wild card despite their status as the bottom seed. Kees Humes is the best thrower in the region, and his skill in the wind could lead Williams to a run at a bid.
Teams who finish second in the pool go straight to the first game-to-go and avoid playing an extra game on Sunday in the fourth place bracket; it'll be interesting to see if teams save legs against the top seeds in order to better position themselves in the battle for second in the pool. No matter where teams end up after pool play, everybody will be a threat in the bracket, making for one of the most exciting events of the weekend.
– Mike Ball
North Central (3 Bids)
Score Reporter
Location: Blaine, MN
Top 25 Teams: 4
Weather: Mid 40s with rain and 10-15 mph wind on Saturday, high 40s and cloudy with 10-20 mph winds on Sunday
Excitement Level: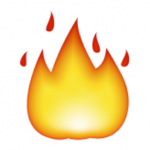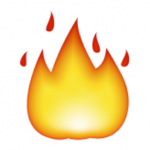 All-Region Discussion Thread
The North Central is filled with stars and talent this year. Throughout the regular season, #3 Carleton GoP, #7 Michigan Tech, and #8 Luther proved themselves to be the top-tier teams we predicted, while #11 St. Olaf exceeded expectations to find themselves in contention for one of the region's three bids to Nationals.
Before going down with injury at D-III Midwestern Invite, Michigan Tech standout star Brendan McCann showed the ability to lead DiscoTech against any team in the country. During Friday games at D-III Midwestern Invite, Michigan Tech put down Nationals qualifier Portland handily, 13-8. Michigan Tech's successful season suffered their only loss against Missouri S&T in a windy quarterfinal matchup later in that tournament after McCann went down. With their star handler back in the fold, as well as downfield stud Frank Uganski, top seed Michigan Tech boasts a powerful 1-2 combo and is a threat to not only claim a bid to the D-III College Championships, but to win the North Central.
Carleton GoP has proven themselves year-after-year to be a top-of-the-line program, and 2019 has been no different. GoP played perhaps the most complete regular season of any team in D-III, traveling across the country to Carolina Kickoff, Stanford Open, and College Southerns. With wins over Richmond, Florida Tech, and Nationals qualifier Claremont, as well as a number of D-I teams, GoP showed themselves as a dangerous team, finishing ninth in the USAU regular season rankings. At their conference championships, they came out in dominating fashion, with their closest game coming in a 15-4 drubbing of St. Olaf. It would be a major surprise to see GoP fail to punch a ticket to Nationals.
Luther LUFDA and the St. Olaf Berzerkers look to be the two teams vying for the final spot to College Station. Luther, led by standout cutter Jonathan Lovagnini, showed their toughness at College Southerns, where they picked up two impressive wins over Emory. Much like Michigan Tech and Carleton GoP, Luther had a dominant showing at their Conference Championships, where they went relatively unchallenged. Led by standout thrower Andrew Otterlei, St. Olaf had an impressive start to the season, winning the windy D-III Midwestern Invite, and their only losses on the season have come to Puget Sound and Carleton GoP. Otterlei is an astounding thrower, who changes the game with his ability to dominate in the backfield. When he gets hot, St. Olaf is a tough team to stop, and in what's looking like a windy Sunday, Otterlei could be what puts the Berzerkers over the top.
While the rest of the region will have exciting matchups with each other, it's unlikely that any other team in attendance is able to knock off one of the top four. Players like Jonah Giese of Macalester and Joe Lagorio of St. Thomas are capable of getting hot any given round and threatening an upset, but what separates the top four from the rest of the region is having the depth to compliment their top players and close out the tough games
– Zakk Mabrey
Ohio Valley (1 Bid)
Score Reporter
Location: Allentown, PA
Top 25 Teams: 1
Weather: Mid 50s with 15-25 mph wind on Saturday, 40s and 50s with chances of rain and 5-10 mph winds on Sunday
Excitement Level: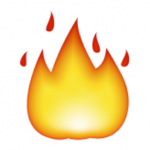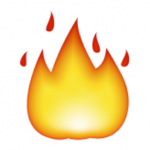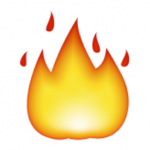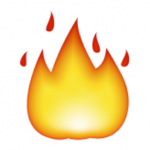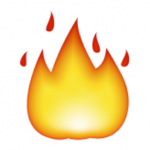 All-Region Discussion Thread
With early season favorites underwhelming, underdogs rising to the top, and a new format that favors the top teams, Ohio Valley Regionals are shaping up to be more exciting than ever.
It's safe to say that at the start of the spring, nobody outside of the Messiah program would have predicted for the Falcons to enter Regionals as the top overall seed. Led by one of the best coaching staffs in the country and the versatile talent of Nate Harnish, Messiah are also the biggest beneficiaries of the new 12-team format being used this year. The benefit of being the top seed is having two easy games on Saturday, and assuming the Falcons take care of business there, Messiah will be fresh and ready to go for the bracket on Sunday.
Oberlin is perhaps the division's biggest disappointments thus far. After attending Nationals in 2018 and the emergence of Noah Zobel as the Freshman of the Year, the Flying Horsecows appeared set to dominate the region for the foreseeable future. At FCS D-III TuneUp, however, Oberlin went 1-6, losing to several weaker programs, and they struggled similarly at D-III Midwestern Invite. The return of Julian Bregstone and Jordan Armstrong at Conferences helped put Oberlin back on track, as they picked up a win over Franciscan, but the Horsecows will need to show that their regular season was a fluke if they hope to return to Nationals.
If not for Messiah, #24 Franciscan Fatal would stand out as the story of the year in the Ohio Valley. The return of Dominic Schuster, a former Ultiworld D-III Offensive Player of the Year, transformed expectations for Fatal. They immediately showed up big at D-III FCS Tune Up, coming close to upsetting Richmond and beating up on all of the lower tier opponents that they faced on the weekend. The new format also favors Franciscan, as they should be able to have a relatively fresh Schuster for the bracket on Sunday.
The next tier of teams are all pretty similar in that they are quality teams capable of challenging the top three, but it would be a surprise to see any of them qualify for Nationals. Cedarville is a big, athletic team that utilizes a strong zone to lure opponents into playing at their pace. Shippensburg and Swarthmore are both athletic teams who have knocked on the door of upsets this season but have yet to break through. Xavier is led by maybe the best cutter in the region in Eric Coglianese, but their offense has been too sloppy to consistently compete with the top tier of the region.
The bottom tier of the tournament will be utilizing this weekend for development, especially with the new format allowing the top seeds to play their top players more on Saturday. While the new format will likely lead to fewer upsets early in the tournament, having fresh legs for the bracket on Sunday means we should see a high level of play when the top seeds see each other.
– Zakk Mabrey and Mike Ball
South Central (2 Bids)
Score Reporter
Location: Tulsa, OK
Top 25 Teams: 5
Weather: Highs in the 80s with storms and 15-25 mph wind on Saturday, low 70s and sunny with 10-20 mph winds on Sunday
Excitement Level: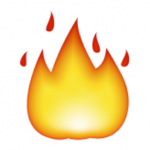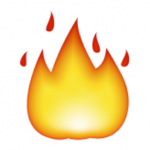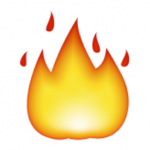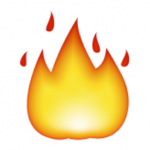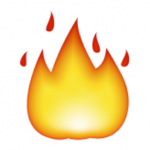 All-Region Discussion Thread
Disclaimer: This section was written by the coach of the Colorado School of Mines.
At various points in the season, the South Central appeared headed toward as many as four bids. It seemed probable that at least three bids were guaranteed. And yet here we are, with a mix of powerhouse programs and strong upstarts competing for just two tickets to College Station. To make matters more interesting, seven out of the eight Regionals squads ended the season in the algorithm's Top 30, creating a feeling that anyone could leave with a bid to Nationals. Five flame emojis hardly seem enough. Think the "thai-hot" peppers the server tries tries to talk you out of. Alternatively, this region could be as spicy as these call-out tweets from Texas Conferences.
For most of the season, #9 Rice Cloud 9 was ranked second in the USAU algorithm. Big February wins over Oklahoma and Oklahoma St started the season off on a dominant note. Building off that success, the team went undefeated at Centex, albeit in Tier 2. The team's offense runs like clockwork. They are well coached, systematic, and methodical. While the team looked untouchable during the meat of the season, the results from Conferences weren't as emphatic as one might have expected. A couple of chippy one-point victories over relatively unknown Sul Ross State (who was playing savage according to twitter) has heightened the feeling that Rice could be vulnerable. Regionals will be a chance for Cloud 9 to prove they are the same team that dominated the regular season.
Our preseason primer described this year as do-or-die for #2 Air Force Afterburn. The early season national favorite might have fluctuated in the USAU rankings throughout the year, but they still only have three losses on the season — one of them in a truncated, bad-weather game in Stanford. Seniors Alan Villanueva and Noa Chun-Moy continue to light-up defenses, equally capable of carving up a zone or throwing deep to their young speedy receiving core. As has become customary, Afterburn is big, fast, and well-coached. Air Force looked in a league of their own at Conferences, blowing out their closest opponents by five. And yet, one can't help but feel (warranted or not) that this year's Air Force squad might be beatable at Regionals. The team makes unforced errors and put it deep so often it's almost cavalier. They will be favorites in Tulsa all weekend, for sure. But we still don't know how good this Air Force team can be. The road won't be easy, but if they play to the level they are capable of, expect to see Air Force advancing to Nationals.
A surprising third seed, Colorado School of Mines Entropy enter the weekend as one of the most battle-tested teams in the region. Their record shows lots of losses, but most were to strong D-I programs; their only signature win was against Utah at Trouble in Vegas. That said, their lanky D-line has caused problems for opponents all season, and they are happy to grind out games with a slew of quick cutters. Expect strong performances from senior cutter Tom Parry and sophomore defender Morgan Cox. The team has shown flashes of playing at the highest level, but they'll need to put together a series of consistent performances to steal one of the bids to Nationals.
Last year's South Central champion #16 Missouri S&T Miner Threat comes to Tulsa as the four seed. Their roster is deep with returners, including fifth years Will Imming and Mitchell Zimmerman, and their stingy zone defense forces opponents to play a technically sound game from start to finish. Miner Threat won their conference tournament and will be looking to continue that success this weekend in Tulsa. The final game of pool play against Air Force will serve as a good litmus test for how far this team can go.
The craziest thing about this region is the strength of seeds 5-8. Truman State Jujitsu has put together a remarkable season and has to be shaking their fist at the Algorithm Gods to be coming in as the fifth seed. Despite a couple losses at conferences, #20 John Brown Ironfist, led by SC POTY candidate Spencer Patterson, remains a national powerhouse. Colorado College has a strong freshman class and traded points with Mines for most of their two matchups at Conferences. Trinity was ranked high early in the season but dropped out of the USAU top 25 after a disappointing performance at Centex.
Conclusion: This tournament has five or six teams who could legitimately win the whole thing. The talent difference between the top squad and the bottom squad is razor-thin. Expect upsets up and down pool play as squads have tough game after tough game. When the dust settles on Sunday, the champion won't be unscathed so much as they are the last team standing.
– AJ Abraham
Southeast (1 Bid)
Score Reporter
Location: Foley, AL
Top 25 Teams: 0
Weather: Highs in the 80s with storms and 15-25 mph wind on Saturday, low 70s and sunny with 10-20 mph winds on Sunday
Excitement Level: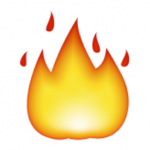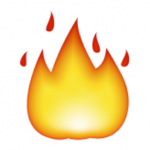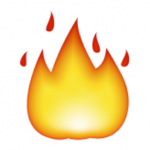 All-Region Discussion Thread
As unpredictable as sports can be, there a handful of certainties that we, as fans, should be able to count on every year as a reminder that what we think we know still matters. We know that the Patriots will always win the AFC East, the UConn women's basketball team will always be in the hunt for a title, Brazil will always produce quality soccer players, and Lebron James will always make the playoffs.2
Until this season, Georgia College being the favorite at Southeast Regionals was on this list. However, a small roster derailed by injuries and illness saw Disconnected crash out at Conferences, leaving the region wide open and guaranteeing that a first-time Nationals qualifier will emerge from the Southeast.
North Georgia Summit arrive in Foley as the favorites to claim the bid. Fernando Ortiz, Kyle Johnson, and Alex Edinger create a formidable trio, and Summit has a deep roster to compliment their stars. North Georgia indisputably has the best resume, with a 6-0 record against this weekend's field highlighted by a 13-7 win over Samford just a month ago. What could hold this team back is a lack of big game experience; this group has never experienced anything close to a game-to-go, and it will be interesting to see if their strong performances continue when the pressure is highest.
While North Georgia is undefeated against the region, every other team in attendance has losses that make their performance difficult to predict. Samford Dogma, led by the versatile Jordan Chambliss, is riding high off a dominant win at Conferences, but touts a 2-2 record against this weekend's field. Belmont and Union both appear way over-seeded, with neither team having a notable win on their resume. Embry-Riddle has a win over Berry, who has multiple wins over Florida Tech, who has a win over Embry-Riddle. Keeping up? All three teams have star talent: Embry-Riddle's Gavin Rice, Berry's Miles Lally, and Florida Tech's Robert Barrett would all start on any team in the division. It will be fascinating to see if one of them can step up to lead their team to a run at a bid to Nationals. The only team who would be a total surprise to see win the region is Stetson, who enters the weekend with an 0-6 record against the rest of the field.
– Mike Ball
---
Second weakest in the top 20, according to frisbee-rankings.com ↩

Damnit ↩