Can someone challenge GB in Amsterdam this weekend?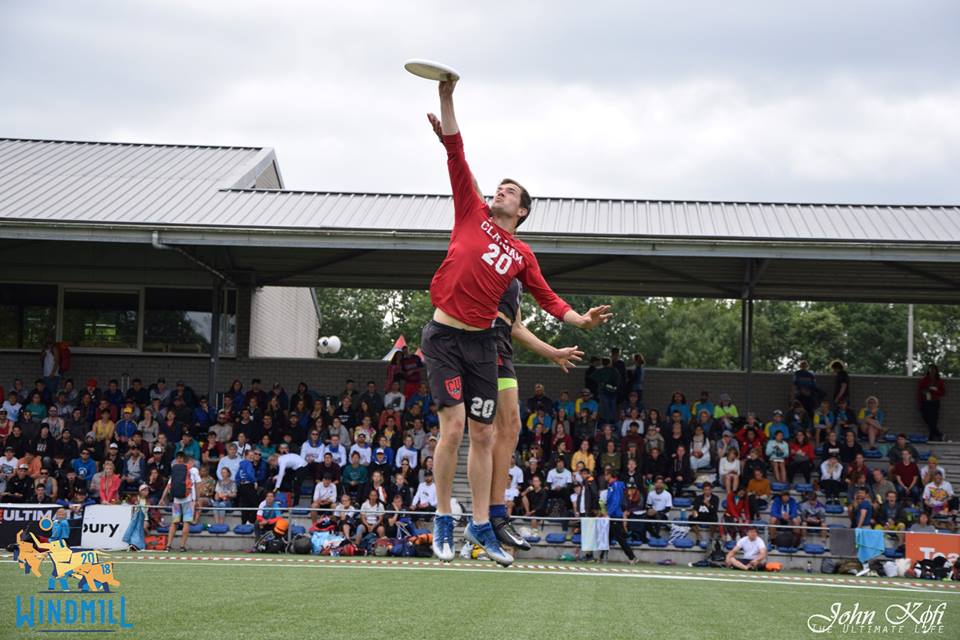 Ultiworld's coverage of Windmill is presented by VC Lookfly; all opinions are those of the author. Please support the brands that make Ultiworld possible and shop at VC Lookfly!
Windmill is often a warm-up tournament for the elite events, and this year is no different. There are a lot of national teams preparing for European Ultimate Championships (EUC) in Hungary later in June, alongside some pretty strong club teams. There are a few teams that could be classed as contenders, but it seems as though two or three really stand out. Let's discuss some of the teams that could be making noise higher up in the draw.
Tournament Profile
Date: 14-16 June
Location: Amsterdam, The Netherlands
Weather: 16-22 °C, scattered rain and wind ranging from 13 to 21 km/hr
The Contenders
There are three teams to discuss here. Let's start with the favorites.
Great Britain is coming off a weekend where they were barely challenged. GB ran out winners without conceding more than six points and will be full of confidence ahead of some real tests against teams it will be seeing in Gyor. This is a team with a number of players without much international experience at the top level – Connor McHale, Will Rowledge and Conrad Wilson, among others, will all play big roles but haven't played for GB senior teams on grass before. The overall talent level is as high as ever, though, and they'll be very tough to stop. GB is my pick to take the title.
The top two contenders are Italy and Ireland. Italy has been building over the last few years and is set to bring some of their immensely talented young players into the fold with as many as eight U24 players included in this squad. They have stars like Simone Gasperini and Arturo Laffi, they have great depth, and they have the experience of Davide Morri pushing them forward. They're legit.
Ireland, on the other hand, is also quite young but have a number of players with substantial experience. Handlers Conor Hogan and Padraig Sweeney have the throws to power the offense, while young players like Ferdia Rogers will bring another element. They also feature reigning USA national champion Kevin Norton, who's a very useful, very tall defender. This team knows GB very well – captain Hogan played with many of them on Clapham last season – and could have the pieces to push them hard.
Potential Quarterfinalists
There are a few teams in with a shout at making the top eight that are going to find it tough to break into the top group without a bit of luck or some surprising results. First among that group is Denmark, a team made up of players from Ragnarok and KFK that played very well at the Bologna Invite but probably lacks the depth it would need to compete against the very top teams for a full game. The Danes were able to go through their game against a very good Germany team in Bologna and only get broken once, but ended up in ninth so will be looking to push on a bit in Amsterdam. They're without one of the best players in Denmark for the last few years, Kristjan Loorits, as the Estonian, former AUDL player will be in the mixed division, but still feature stalwarts like Laurits Hjermitslev.
France will also be looking to build on a pretty good performance at Bologna, where they finished sixth. France is without some significant players this season – Matthieu Bosser is a huge miss, as are Quentin Roger and Sacha Poitte-Sokolsky – but they will still feature some players with enough talent  to make a team sweat in the quarters. Likewise Austria will have players like Wolfgang Mitterer and Michael Gaisl at the top end and will be tough to beat. However, they aren't going to be deep enough to really challenge the best teams.
Belgium looks to be missing some of its stars – Pieterjan De Meulenaere, Rephael Jonkers and Merlin Wollast are not on the squad list –1 so they might struggle to break into the top eight, and the Czech Republic will be a tough out but are another team without the top-level depth to compete at the business end of the draw.
Of the club teams, German teams Heidees and Frank N both have European pedigree, while Devon from the UK finished in the top four of WindFarm and went to WUCC in Cincinnati last year. The trio are the best bets to make a run at knockouts, but the odds for them to do so wouldn't be favorable. I'd say Devon finishes as the highest club team but it would be a surprise if it made the top eight.
The Wildcards
The two American teams come into the tournament as unknowns for a few reasons. Both Condors, the storied team from California, and Philadelphia Eagels,2 a team largely based on the east coast, have experienced, talented players – there's probably a while squad of AUDL players between the two teams. However, many of these guys will need to find some cohesion together amid a tough, competitive environment which might slow them down a bit early on. There's also the question of the slight differences in rules and approaches and how American players might adapt to the WFDF system. The main reason that they're wildcards, though, is that these guys are almost certainly here to party. Burning the candle at both ends is possible, of course, but it's tough. When they're matched up against slightly fresher teams with real things to play for – spots and playing time at EUC as well as national pride – they might come unstuck.
That's not to say they're not capable of runs to the semi-finals at least. The gents from Philly feature some really good individuals – Dustin Damiano is a very solid handler, Vince Reydams will be a key cutter, Jake Price will contribute some important handling on the D line and the Esser brothers will get blocks. I'd expect this team to be in quarters but I don't think they'll have enough power beyond that.
Condors, though, could be the real spoiler here. With players like Tim Gilligan, Jake Cohen, Kevin Cocks, Tyler Bacon and others, the team has top-end talent and, unlike many of the teams we've discussed, has depth. Condors will be challenging the teams in our final group and should fill the last semi-final spot.
The Outlook
Great Britain is the strong favorite. Condors, Ireland and Italy would be the next up, with any one of the three good enough to take GB all the way. The bet here is that the Americans end up making it to the final, only to lose in the final quarter of the game against GB's greater cohesion.
---
De Meulenaere is taking a year off of national team play and Jonkers and Wollast are on the Belgian U24 squad ↩

They have intentionally misspelled Philadelphia Eagles to not get sued by the NFL. They also plan to come second at Windmill to avoid inevitable riots in Philly if they were to win Windmill ↩