We preview the top 25 teams heading into the 2019 season.


We are excited to present the 2019 preseason Club Power Rankings! As we head into a new season, we've looked at past performance, roster changes, early season results, and more to figure out how we think the team could stack up this season. Take a look at our first rankings set of the summer and read up about each Top 25 team.
Also, if you haven't yet, be sure to check out our full Women's Club Primer to learn all you need to know about division-wide storylines, players to keep an eye on, and a rundown of contenders in each region for 2019.
Without further ado, here's the preseason Top 25:
—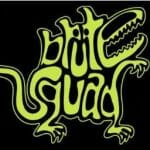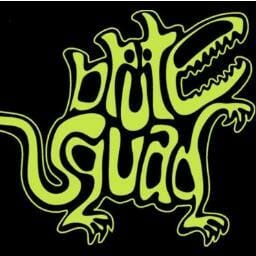 1. Boston Brute Squad (2018 finish: #2 in Power Rankings, 2nd at Nationals)
Entering 2019, Brute Squad is two points short of being a four-time defending national champion. Boston was the best team in the country for large chunks of last season, capturing the first two legs of the Triple Crown and didn't suffer a sanctioned USAU loss on the season until double game point of the national championship game. Their 2019 roster features more than twenty returning players, along with a few strong additions. Among them is Claire Trop, who just helped Dartmouth earn the silver medal at the D-1 College Championships in May, leading her team in goals and blocks. The other additions, Erin Rea (returning), Lane Siedor, Vicki Chen, and Yuge Xiao will certainly round out the squad for another successful year. There is no doubt that the path to a national title will once again go through the neon yellow.
2. San Francisco Fury (2018 finish: #1 in Power Rankings, National Champions)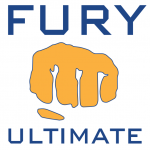 Fury has won Club Nationals the last two years, both times defeating a Brute Squad team that most people thought would emerge victorious. So why aren't they #1? They are losing a living legend with Alex Snyder retiring, and their other five departing athletes – Alden Fletcher, Darragh Clancy, Dre Romano, Lisa Couper, and Katie Ryan – will certainly be missed as well. Such are the margins at the top that this is the difference in the virtual coin flip for the top spot. However, with the addition of Claire Desmond (as well as Julia Butterfield, Bree Cahn, and Jessie O'Connor), Fury is sure to look as strong as ever on the field. Like Brute, Fury has one of the lowest turnover rates of any team this season, which may be due either to their continued success in the U.S. and abroad or the buy-in that most of their athletes seem to have towards their team culture. Whichever it is, with the return of Matty Tsang and Idris Nolan as coaches and Meeri Chang and Carolyn Finney as captains, there is nothing to indicate anything other than the fact that Fury may be capable of a three-peat by the time Nationals comes around.
3. Seattle Riot (2018 finish: #3 in Power Rankings, T-3rd at Nationals)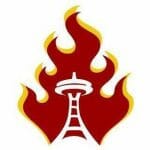 It appears that Riot's WUCC win last year was a pretty successful recruitment pitch. Not only is the team returning the majority of their core from last year's squad, they have also picked up two of the best young players on the planet in Kaede Yoshida and Valeria Cardenas. For almost any other team, an influx of this level of talent would skyrocket their value. In Riot's case, they are already one of the best teams in the world, they have nothing left to prove. Well, almost nothing. Riot has to believe they're due for a National championship. They have all the pieces to do it, although that could have been said about the team in the past. This could be the best iteration of the team we've seen since their last championship side, but Fury and Brute Squad still loom large. Riot knows their competition just as we do; much like their rivals, all they have to do is peak at the right time.
4. Washington DC Scandal (2018 finish: #5 in Power Rankings, 5th at Nationals)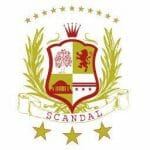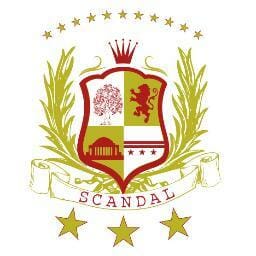 There's not a more fascinating team in the division than Scandal this year. The high-profile additions of Robyn Fennig, Carolyn Normile, and Austin Prucha lead the biggest offseason haul of any squad in the division. How Ghesquiere and the coaching staff implement them will be fun to watch, and their roster on paper represents a very real challenge to the balance of power that's defined the division ever since Scandal last won a title in 2014. It feels like a stretch to call them true title contenders at this point, but if Fennig is able to unlock a new level to her game playing with a deeper roster of more talented teammates around her, maybe that's within reach for them too.
5. Denver Molly Brown (2018 finish: #4 in Power Rankings, T-3rd at Nationals)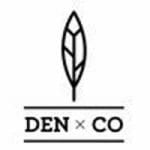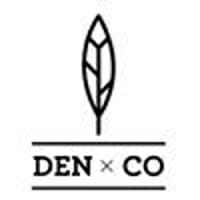 Let's address this out of the gate: this isn't the Molly Brown team we saw last year. Losing 11 players after a semifinals appearance isn't normally a formula for success. There's a lot of strategy integration and team building that is necessary to pull off a season like Molly Brown had in 2018. Luckily, the players that have joined Denver's roster shouldn't take too long to integrate. Bert Abbott, Rena Kawabata, and Ronnie Eder are just a few of the ringers joining the team in 2019. They'll add to Molly Brown's already imposing roster, taking some of the burden off Claire Chastain, Paige Applegate, and Lisa Pitcaithley. The big question mark with Molly Brown is their depth. They're now a smaller roster and have lost elite role players like Lisi Lohre, Rebecca Miller, and Dena Slattery. There aren't many teams that will be able to match their line player-for-player, but the ones that can are the teams they'll play deep in the bracket. Those will be the games where this team will truly be tested. Their litmus test isn't how they compete against teams ranked beneath them, Molly Brown has title aspirations — they aren't interested in competing for second place.
6. Toronto 6ixers (2018 finish: #6 in Power Rankings, 6th at Nationals)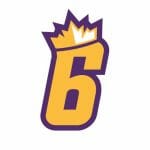 The young 6ixers have steadily improved with each season, and there's no reason to expect they won't again this year. Lauren Kimura popped as one of the true stars of the division last season, and she should just be hitting her prime. If the rest of their young core can continue to improve, and some of their promising additions mesh well with the more established roles on the roster, than the Canadian club projects as semis contenders. Keep a particular eye on 2017 Breakout Player of the Year Anouchka Beaudry. She had a rough 2018, and ended up not playing the Series. But if she bounces back to what she was two years ago, she could help make up one of the strongest handler corps in the division.
7. San Francisco Nightlock (2018 finish: #8 in Power Rankings, T-7th at Nationals)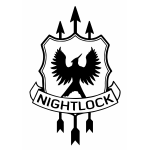 While San Francisco Nightlock underperformed during the first day of Club Nationals this past year, they turned things around for the second day and reminded everyone of the grit and skill that had gotten them on the national stage in the first place. They finished the tournament in the top ten, just as they've been doing since their establishment in 2012. They also experience little turnover this season. Nightlock's roster is once again full of young and athletic defenders, and the team is adding some new handlers that may open up their game in new ways. All of these factors bode well for them as a team and they can be expected to be a top-ten contender again in 2019.
8. Portland Schwa (2018 finish: #9 in Power Rankings, T-7th at Nationals)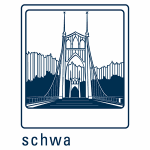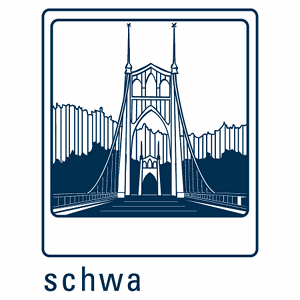 In 2018, Schwa entered the season with significant turnover and full of question marks. By season's end, they jumped from no. 15 seed at Nationals to a T-7 finish in San Diego and a Pro Flight designation for 2019. This year, the team started with a bang by welcoming Laura Bitterman and Ella Hansen (back) to the team. The roster retains a set of players who lead the stats at Nationals, captains Julia Sherwood and Eva Popp as well as Mariel Hammond and Kimber Coles. In their first appearance for the year, Schwa went 5-2 at Eugene Summer Solstice, with a close loss to Nightlock (10-8) in quarters and a win over Traffic (9-7) to take fifth. With the infusion of new blood to the strength of the returning roster, Schwa can look to take the lessons from Eugene and solidify their place in the Pro Flight.
9. Chicago Nemesis (2018 finish: #10 in Power Rankings, 11th at Nationals)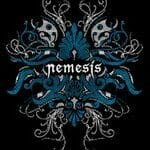 Chicago Nemesis is entering the 2019 club season well-positioned to build upon the groundwork laid in the past few years. As was the case at the beginning of last season, the team had very little turnover with only four departures and six additions. The loss of Sara Miller is significant and will require some adjustments, but with Clare Frantz and Sarah Davis now on the team, success in the Great Lakes region is still imminent. After a somewhat disappointing Nationals appearance in 2018 where they went 0-3 in pool play and dropped seed, Nemesis is poised and motivated to make a move this club season and try to earn a spot in the championship bracket.
10. Columbus Rival (2018 finish: #11 in Power Rankings, 13th at Nationals)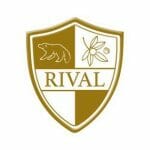 With the addition of Soper, Rival becomes a contender for their first-ever appearance in the national quarterfinals. Sophie Knowles has emerged as one of the most dominant offensive forces in the game, and playing with Sopher should only make her better. They're also bolstered by the arrivals of Libby Lehman and Sharon Yee from Heist, and those two should provide starter-level production; the return of Tracey Lo, who's played with the team previously, and addition of Zoe Hecht, should help too. They will battle Nemesis once again to be the top team in the Great Lakes, but they should be quarters contenders whether they win the region or not.
11. Raleigh Phoenix (2018 finish: #13 in Power Rankings, 14th at Nationals)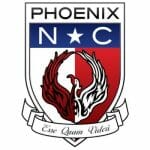 There's something good brewing in Raleigh, as the pipeline from the North Carolina youth scene is bearing fruit; Raleigh's 2019 roster is littered with current and former U20 and U24 national team talent including Anne Worth, Bridget Mizener, Claire Revere, and Jenny Wei. That flock will fly under a powerful group of leaders in captains Lyra Olson, Ashley Powell, and Lindsay Soo as well as coach Eddie Alcorn. Nineteen of the twenty-five players on Phoenix also spent time on Radiance this year, the inaugural Premier Ultimate League runner-up. The question is if they can they leverage the past few months of chemistry building enabled by that considerable crossover with the PUL team to their advantage in club.
12. Atlanta Ozone (2018 finish: #7 in Power Rankings, T-9th at Nationals)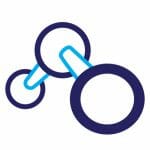 Ozone is in danger of losing a half-decade long stint as the marquee club of the Southeast. The players they lost from last year's roster were a combined +49 in plus/minus. That number increases to +54 when you factor in the loss of Jin-Mi Matsunaga, who will miss the season with an ACL injury. Their replacements are mostly young and inexperienced, and it's difficult to see them making up for the lost production. Their roster still has plenty of experience and talent that they shouldn't have to worry about earning a bid and qualifying for Nationals, but it's still likely to be a season of retooling for Ozone. They'll have their hands full not to surrender regional supremacy to Phoenix.
13. Vancouver Traffic (2018 finish: #12 in Power Rankings, 15th at Nationals)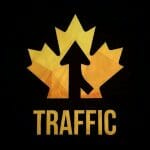 One of Traffic's greatest strengths is rounding into a nationally competitive squad by the postseason every year. Too often the team is underrated by puzzling preseason results or unfortunate roster problems, only for them to make a successful run at Nationals and remind everyone why the team continues to remain in the elite tier of women's teams. This season, the signs of their potential are starting to peek through a little earlier. With a rejuvenated squad that includes some of the best talent from UBC's Thunderbirds and the Mot Sisters, Traffic already earned a solid win over Nightlock in Eugene at the Summer Solstice. Still, by missing ESC and PEC, the team will not play the elite competition that would give us a clear indicator of their abilities at full strength this season, meaning they may once again have to settle for being the surprise hit of the postseason. If you're looking for sleeper pick to make quarters this season, it might be worth checking the odds on Vancouver.
14. San Diego Wildfire (2018 finish: #14 in Power Rankings, T-9th at Nationals)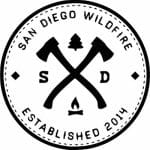 2018 was Wildfire's best season yet, with the team making quarterfinals for the first time as a program. Trying to run that back will be a tall order, though, as the San Diego squad has seen significant roster turnover. Many of the players that helped bring them to quarters are now gone, leaving a lot of uncertainty in their wake. The good news for Wildfire is that their partnership with the SoCal colleges remain strong. The team is bolstered by some of the best players from UCSD and UCSB, including Dena Elimelech, 2019's D-I College POTY. As for new additions, Wildfire has benefited from the demise of 7 Figures to pick up Alisha Stoun and Sheliemae Reyes. This isn't the same Wildfire team from last year, and it's hard to place them because of that. There's still plenty of offensive talent, but what they can do with it remains to be seen.
15. Texas Showdown (2018 finish: #18 in Power Rankings, 2nd at South Central Regionals)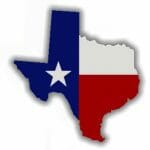 Showdown will hope for improved performances from what is a pretty similar roster to the one from last year, which was Showdown's first to miss Nationals since 2007. The club has been on a general downward trend since 2014, but missing out on Nationals last year was still a pretty big surprise. Their near upset of Molly Brown in what ended up being the de facto game-to-go was indicative of a team that was probably stronger than their regular season resume. They'll need to find a way to be more efficient on offense and earn better results in consolation play than they did a season ago, but getting back to Nationals should be in reach for them.
16. Oakland LOL (2018 finish: unranked, 4th at Southwest Regionals)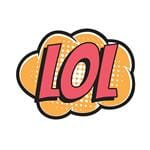 Oakland LOL made a strong statement by finishing in the top twenty teams during their inaugural season in 2017, and backed it up by performing well again in 2018. Their roster is full of Bay Area stars both young and not-so-young, and while they have talented handlers who are used to working together, they may still be lacking some elite athleticism on defense. That being said, this year LOL is approaching the season with a new mindset in the hopes that they can be even more competitive and potentially shake things up in the Southwest Region. Their first few tournaments will show whether or not this shift in mental approach is reflected in the outcome of their games, but this is a team full of astonishing levels of skill and people should be careful to count them out too early in the season.
17. Washington DC Grit  (2018 finish: #17 in Power Rankings, 2nd at Mid-Atlantic Regionals)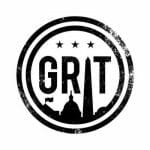 In 2018, Grit closed out the season 17th place in the Power Rankings and 16th place in the USAU rankings. They gained attention at the Elite-Select Challenge by breaking out from 14th seed to a 6th place finish, and later by putting up 11 points against Brute Squad during the Pro Championships. Grit returns 17 of last year's roster with leadership from captains Becca Arbacher, Carolyn Clendenin, and Eliza Pugh and coaches Sam and Matt Broaddus. Despite losses of Bridget Mizener and Grace Castro, returning players Olivia Arellano (2018 Ultiworld Block of the Year), Ana Mark, and Kate Trenerry will drive the team forward under the team's motto "Fearless. Fire. Discipline. Higher." The team begins the season at the Pro Elite Challenge, looking to earn a much needed bid to ease their way to San Diego.
18. Boston Siege (2018 finish: #22 in Power Rankings, 5th at Northeast Regionals)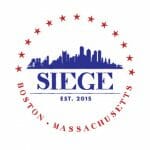 Boston Siege is surrounded by many question marks this year. They finished the 2018 season with a fifth place finish at Northeast Regionals, and this year they have ten rookies to groom. But Siege has already started this season with a bang. In June, they went 7-0 to win Boston Invite, beating out both Quebec Iris and New York BENT. What this all means for their 2019 season trajectory is still unknown. The Northeast region is notoriously tough, but for a team that is only entering their fifth year of existence, Siege has proved they are a competitive squad that can't be counted out.
19. Seattle Underground (2018 finish: #25 in Power Rankings, 7th at Northwest Regionals)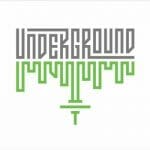 Underground's 2018 may not have ended as they would have liked, but it set the foundation for a team that could potentially storm into 2019 with guns blazing. Unlike many of the teams around them that will be duking it out for the last few bids, Underground has avoided substantial roster turnover from their 2018 core. On top of that, they've added some strong complementary pieces like Nora Landri and Nina Janjic to fill out their squad. Due to the team's relative youth, the potential for Underground's season ranges from 'making the bracket at Nationals' to 'early exit at Regionals.' Their early season results are promising. At Summer Solstice, they earned a win over Traffic and played a tight game with Riot. Assuming they continue to develop throughout the year, they could make the Northwest very interesting by Regionals.
20. Quebec Iris (2018 finish: unranked, did not compete in USAU Series)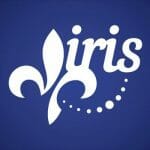 After an incredibly successful 2016 season, Quebec Iris was quiet in the USAU circuit in 2017 and 2018. During that time however, they asserted their dominance above the border, earning a bronze medal in 2017 and a gold medal in 2018 at the Canadian Ultimate Championships. The 2019 Iris squad features ten rookies, including Melissa Dunbar, a well-known force in Canadian women's ultimate, who will undoubtedly improve Iris on both ends. In exchange for these rookies though, Iris lost several long-standing vets, so how they handle these significant changes will ultimately determine their 2019 success. The start of the season looks promising so far, with two wins at sanctioned games at New York Warmup, and a second place finish at Boston Invite. It's unclear if they will compete in the USAU series this year, but if so, they could once again have a major say on what happens at Northeast Regionals.
21. Minneapolis Pop (2018 finish: #16 in Power Rankings, 12th at Nationals)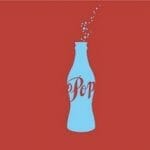 There's no getting around the talent that Pop lost this season, specifically from their more experienced defensive core. Without Chip Chang, Becca Ludford, and Jenny Gaynor, Pop has an uphill march ahead of them this season. On top of that, former Callahan winner Courtney Kiesow is moving from an on-field to coaching role. The success of University of Minnesota's Ninjas inspires some hope, especially with Kayla Blanek, Louise Beck, and Rachel Elbing there to make a difference. Makella Daley is also returning to center the squad, and will likely see her usage rate increase, even with the heavy load she carried last year. This isn't the same Pop team that has made Nationals for each of the last two year, but it doesn't mean they should be counted out, either. There's plenty of talent on the roster and Minneapolis has shown how deep it is as an ultimate city in years past.
22. Kansas City Wicked (2018 finish: #20 in Power Rankings, 3rd at North Central Regionals)

Last year, Wicked finished third in the North Central nipping at the heels of Minneapolis Pop. While they lose the deep throws of Claire Frantz to Nemesis, their O-line gains the nimble Grace Castro from D.C. Grit. The rest of the roster, as one might expect in a city with less overall turnover, remains stable. Wicked's second place (5-2) at Fort Collins Summer Solstice demonstrates a strong start, although their losses to Molly Brown (13-5 and 10-6) suggest that the team will have challenges facing the top club tier. For the rest of 2019, Wicked has charted a more demanding schedule than in years past, looking to sharpen their edges and capitalize on major losses in the region in a North Central that feels wide open. It's difficult to pick a favorite in the region, but it's definitely the best chance Wicked has had in several years of making their first ever trip to Nationals.
23. New York BENT (2018 finish: #21 in Power Rankings, 4th at Northeast Regionals)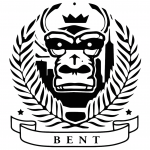 New York BENT is starting the 2019 season much like they have started all their recent season, with a huge turnover of players and the difficult task of building a successful team over the span of a few months with a roster made up of half rookies. The Northeast region is growing stronger each year, partly thanks to teams like BENT, who are constantly pushing their competition to perform. It's been three years since they've earned a bid to Nationals, and with Boston Brute Squad and Toronto 6ixers in their region it won't be easy, but BENT's killer athleticism is not something you can sleep on. They've started the 2019 season with a third place finish at Boston Invite, with losses to Quebec Iris and Boston Siege.
24. Florida Tabby Rosa (2018 finish: unranked, 3rd at Southeast Regionals)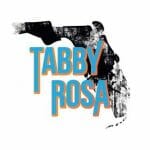 How dominant can Kate Travaglini be? The answer to that question is what will determine how strong Tabby is this season. Will they be a more potent version of what they were last season: a solid, clearly third best team in the Southeast with little hope of making Nationals? Or can they truly challenge Phoenix or Ozone for a Nationals bid come Regionals? This is probably the best team Tabby has fielded since they made Nationals in 2014, but without a few players taking big leaps in their development, they'll need transcendent performances from Travaglini to get back there again.
25. Madison Heist (2018 finish: #15 in Power Rankings, 16th at Nationals)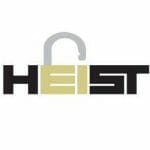 It feels cruel how many spots Heist drops from their perch at the end of 2018,  but such is the impact of the departure of 2018 Offensive Player of the Year Robyn Fennig and frequent target Austin Prucha. Both foundational pieces to Heist's identity, these personnel losses create questions around the team's strength for the forthcoming season. Captains and keys to the Heist cutting core, Rose Glinka and Amelia Cuarenta will look to Jean Huang and Maggie Walker, who racked up 7 goals and 22 assists for Wisconsin Bella Donna at College Nationals, to drive the team forward. Nature abhors a vacuum, and don't doubt that Heist will identify a strategy to fill the gaps.