A new Monday feature on Ultiworld.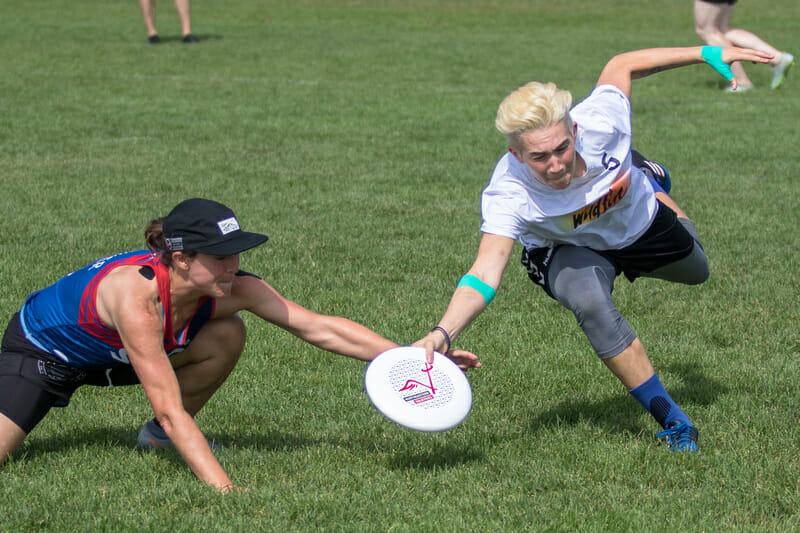 Welcome to Opening Pull, your weekly wrap-up of the previous week in ultimate. We've gathered the news you need to know and highlights you need to see, and we'll let you know what's coming up in the next week. 
Elite-Select Challenge Filled With Upsets
#18 Boston Siege won the Women's Division crown 11-10 over #17 San Diego Wildfire. Full results here.
#14 Boston Wild Card overcame crosstown rival #5 Boston Slow White with a 9-7 victory in the Mixed Division championship game. Full results here.
#13 SoCal Condors topped #14 Denver Johnny Bravo 11-10 on double game point in the Men's Division after a furious second half comeback. Full results here.
Furious, 6ixers Win CUCs
Here are the results from the Open and Women's divisions of Canadian Ultimate Championships, which took place in Edmonton this past weekend. Vancouver Furious George took the Open Division title over Toronto GOAT, and Toronto 6ixers won in the Women's Division over Quebec Iris. The mixed division is set to compete this upcoming weekend.
The prize is a major role in building Team Canada's 2020 WUGC roster. We've also included video of the finals.
https://twitter.com/UltimateCanada/status/1163155025318670336
https://twitter.com/UltimateCanada/status/1163191598915584001
Highlights
Furious George's Andre Gailitis with the clutch sky to win CUCs on double game point:
Showdown's Sharon Tsao with an incredible catch at Elite-Select Challenge:
https://twitter.com/10yardbackhand/status/1162801948602486785
USA Ultimate #Bidwatch
Cody Mills updated his site, frisbee-rankings.com, after the Elite-Select Challenge last night. While unofficial, his rankings give a close approximation of the USA Ultimate rankings that determine Regionals bids to Nationals. There are some surprising results with just two weeks left in the regular season!
Seattle BFG Upsets Mixtape
The most surprising result in club may not have come from Elite-Select Challenge, but in the final of Northwest Fruit Bowl in Federal Way, WA: #9 Seattle BFG defeated #2 Seattle Mixtape 13-11.
Eurostars Are Red Hot
The Eurostars Tour is off to an undefeated start to the 2019 tour, which includes victories over both Seattle Riot and San Francisco Fury.
https://twitter.com/theAUDL/status/1163492473647312897
Pierce, McBeth Win Disc Golf World Championships
Paige Pierce and Paul McBeth both won their fifth Pro World Championship titles on Saturday after five rounds of competition in Peoria, Illinois.
Don't miss recap coverage on Ultiworld Disc Golf:
https://twitter.com/UltiworldDG/status/1163114672310104064
https://twitter.com/UltiworldDG/status/1163084072861818880
Coming Up
It's the final weekend of the USA Ultimate club regular season for everyone except the teams participating in the Pro Championships over Labor Day weekend. It's the final chance for teams to make their moves in the rankings. More to come in our Club Update!