I think more cancellations are on the way.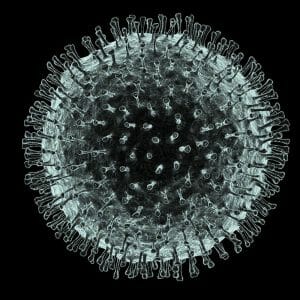 The Mailbag is normally for subscribers only. Today, it is unlocked for everyone.
You can email me anytime at [email protected] with questions, comments, ideas — whatever you've got.
Q: How seriously should we be taking coronavirus at frisbee tournaments this college season?
– Ryan T.
A: I think many people are still just coming to grips with the reality that we are dealing with a highly infectious disease that has been spreading exponentially across the globe. With the extremely limited testing for coronavirus that we've been doing in the United States, we're not even really sure of the full extent to which the disease has flourished here. But it is spreading in multiple population centers in the US — and the best way to limit the continued spread of the disease is to avoid contact with those with the illness.
As a result, we've seen major large gatherings cancelled, including the Ultra music festival in Miami, the Emerald Comic Con event in Seattle, and, just today, South by Southwest in Austin.
We have to be honest: ultimate tournaments are almost exactly the kind of thing you would warn against — many people from many places converging at one event; lots of people crammed together into hotel rooms; close, physical contact with others. I think the cancellation of Northwest Challenge Tier 2/3 is just the tip of the iceberg: we will almost certainly see other events cancelled. I would be shocked if Northwest Challenge Tier 1 went forward as scheduled in Seattle. The entire college postseason is at risk. The World Championships are at risk.
Some will not want to hear this. Nobody wants to have a tournament cancelled, especially a major one. People may try to justify why it's not a risk — "We're young, it's no big deal." But the danger of this disease seems to be how easy it is to spread because many experience mild or even no symptoms despite being contagious. Carrying the disease — even if it barely affects you individually — can cause it to spread to older, more susceptible populations.
We have seen that aggressive containment in some countries has made a big difference to limiting the spread. Major companies are asking their employees to work from home. Social distancing seems to make a real difference. And social distancing means avoiding large gatherings…
I'm not trying to be an alarmist. But I was hesitant about even heading out to Stanford Invite this weekend. I've washed my hands ten times today after traveling through two airports. I'm taking it seriously, as I think everyone should.
USA Ultimate sent out these guidelines today by email. Consider:
Regularly disinfecting the disc(s) you are using (e.g. wipes or sanitizer).
Not sharing water bottles or community snacks.
Avoiding shaking hands or giving high-fives.
Not doing a spirit circle.
It's easy to think these are silly and overly cautious. But wouldn't you rather have decided to take it too seriously than not seriously enough?
Perhaps this is all an abundance of caution, but I think everyone should start mentally preparing for the possibility that organizers have to make hard decisions to postpone or cancel tournaments.