How are you feeling?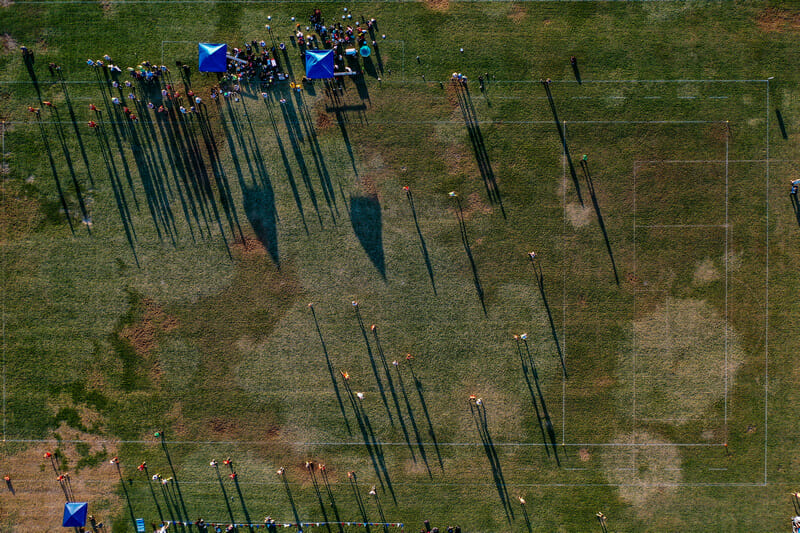 Players and coaches across the ultimate world are grappling with an abrupt end to competition as the COVID-19 coronavirus pandemic has ground the sport to a halt.
We reached out on social media for reactions from players — particularly in the college division — who are facing an end to their regular season with limited hope for a potential postseason.
Here are some of the comments we got. Please leave your own in the comments or email us at [email protected].
***
For LSU men's, we have a small get-together tonight to give our senior speeches and have dinner. This will also be my final season with the team so I have cards to give everyone—and a surprise for my graduating guys. The highlight I think of is kind of odd, but to me, it was the process of learning how to deal with the successes of our first season with the massive class of rookies and me as HC. Unfortunately, we were just hitting our stride. Getting two starters back from an ACL and PCL, working others back from a broken hand and an Achilles. But the highlight for me was being able to spend my time coaching my 25 favorite people on the planet and watching them grow. – Kyle Breen
***
My freshman year was the first year my school had ever made regionals and we finished 2nd to last there. The next year we didn't even make regionals. For the past 5 years my teammates and I have worked our asses off and sacrificed so much with the goal of making nationals. We finally get a couple of big wins against national level teams at SMI, and I can see my dream is less than 2 months out of being a reality. Then 4 days later I found out that I very well may have played my last college tournament. I just wanted closure. I wanted to see if we could actually do it. Now, it just feels incomplete. – christianplaysfrisbee
***
I'M SO MAD MY TEAM IS REALLY REALLY GOOD THIS YEAR AND WE WERE SUPPOSED TO PLAY BYU AT NORTHWEST CHALLENGE AND WE'RE LEGITIMATE TITLE CONTENDERS AND NOW THE WHOLE SERIES MIGHT BE CANCELED AHHHHHHHGHAAGGAGAG – mannyeckert
***
I finally found a sport and a team that I loved more than anything in the world. And now it's canceled and I won't get to play with my (senior) friends ever again. ? – 5ftelise
***
From a parents perspective.
You have no idea how many trips to Costco I've made getting ready for tournaments for my son since he started playing for the local high school team when he was in the 7th grade. I've amassed tents, a hand truck, folding tables and chairs, wagons, cutlery, chopping boards and rolls of garbage bags. I've traveled to tournaments in Wroclaw and have traveled more on airplanes and visited states and venues I never would have imagined. I've met the nicest athletes and some amazing parents who will become lifelong friends long after his playing days are over.
I was all geared up for his senior college season (he promised no fifth year because of out of state tuition) and was looking forward to the NW Challenge and Regionals in Boise and another trip to beautiful Milwaukee.
I hope Regionals and Nationals will still happen but hope that it's not just club play in his future. The friends and bonds he has formed in this great sport should not come to an end under these conditions but sometimes we do it for the good of all and it's not a bad lesson for all of us to learn. – Paul
***
I'm pretty bummed out. College ultimate is pretty much the only time I can play/practice ultimate. I live an hour away from the nearest ultimate city. It's very hard financially to do ultimate over the summer for me. It's just upsetting because I know this summer I might now be able to play club because of financial reasons. It sucks that college ultimate is over, but what can you do? – samplaysfrisbee
***
I oversee club sports at a university in Colorado (and also a masters player). My women's team was supposed to host its first ever USAU sanctioned tournament this weekend. 10 months of work resulted in nothing. My men's team was having a very strong year. Started a B team and even won its first tournament ever last weekend. In strong contention for first ever regionals bid. This week has been spent telling my students across my 29 club sports teams that most of their nationals/postseason events have been cancelled and that their seasons are over (or there's a good chance they will be). I know the students are all understanding but heartbroken and I just wanted to let you all know that your club sports directors are devastated too. This is unprecedented (but we understand) and we also are left feeling empty ?? – amysrask
***
Man I'm really bummed. Seniors who didn't get a chance to do their absolute best. Freshman who didn't get to experience second semester Ultimate at all! Our team has worked so hard this year at becoming a family. Becoming unified. I know God has us all covered but dang, what a lame and abrupt way to end a season. We are looking forward to the future though. We have a plan. – lilpapawest
***
My name is Clare and I play for the Grinneleanor Roosevelts…It really sucks for the 4th years who don't get closure on the season…The team is a place where i've found a sense of womanly/female/all-girls solidarity and friendship. The bonds that women form with each other, especially in situations when they are working together towards a common goal, are so incredibly special and unique. I don't have sisters but frisbee provides that special kind of friendship for me.
***
Currently in a house on Hilton Head Island training for (the canceled) nationals. Pivoting to recognizing and celebrating our graduating seniors. – Adam
***
Trying not to cry, crying a lot. I'm lucky enough to have another year, but a lot of my good friends are graduating. It sucks but life goes on. In the mean time we're practicing every day as a team… playing Rocket League 🙂 Highlight of our 2019-2020 season was winning our first and second tournament as a club. It was so great to finally reap the rewards of the last few years of hard work! So proud of my team. – Noah
***
Kenneth from Northwestern made video tributes for all of the seniors. Michigan Flywheel held an impromptu graduation ceremony.