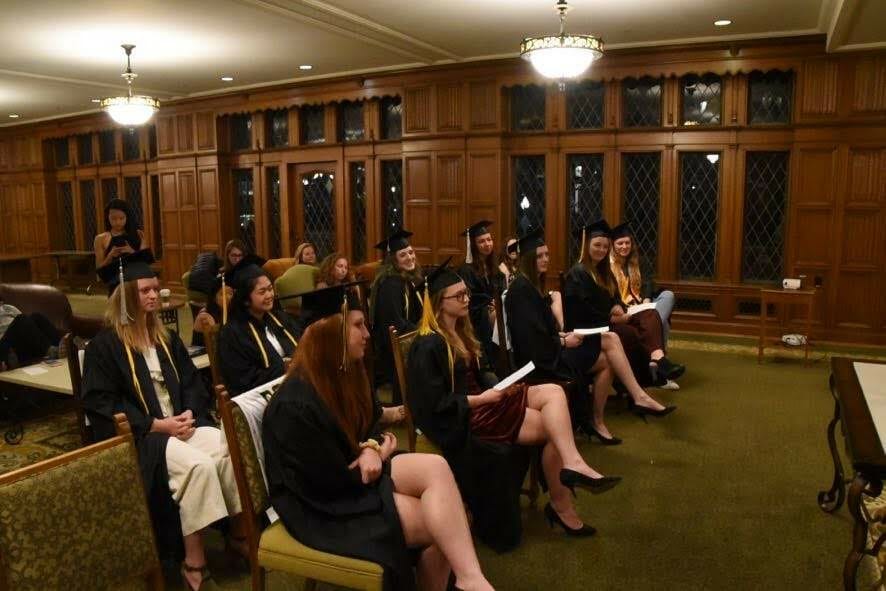 This article was written by Loriann Hom. Our 2020 college  coverage is presented by Spin Ultimate. Please support the brands that make Ultiworld possible and shop at Spin Ultimate!
After finding out that classes, practices, and tournaments were over, Michigan Flywheel seniors and fifth years were left distraught and confused. The final blow hit when Michigan announced that commencement was cancelled. Many had bought plane tickets home and were in the process of packing up. A group of us were gathered to throw and, without hesitation, the rookies sent out a message that there was going to be Flywheel graduation ceremony at 8 PM.
In less than five hours, those not graduating put together a beautiful ceremony that was a thousand times better than commencement.
There was a program: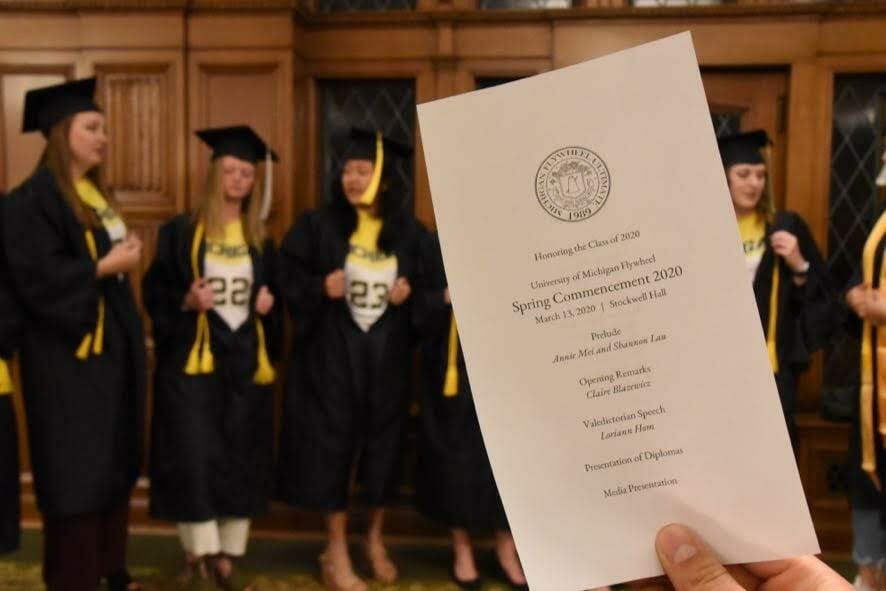 A Flywheeler started playing the piano as the graduates lined up, walked in, and sat in seats with their jerseys hanging off the back.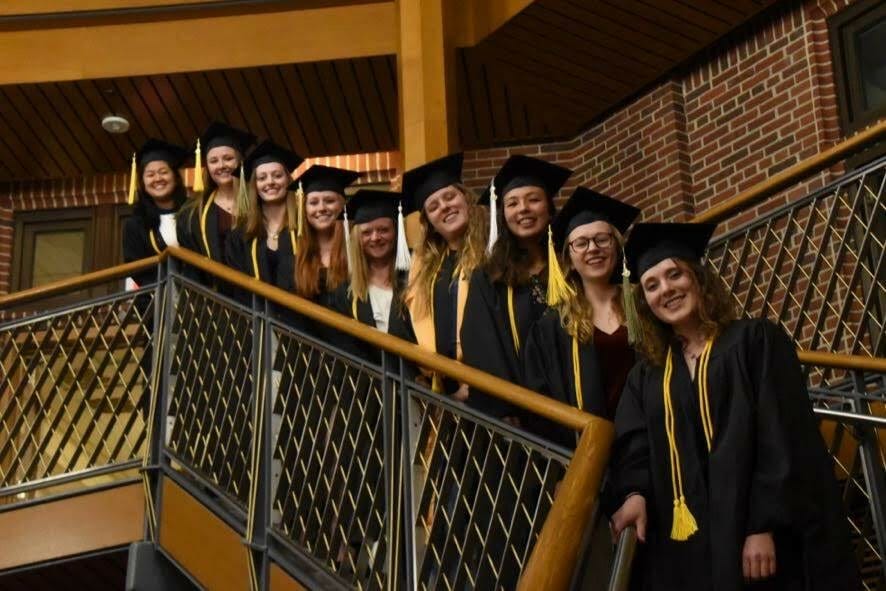 Two other musically gifted players sang "Count on Me" by Bruno Mars with a ukulele and the tears flowed.
After a couple words and jokes from the Dean and Valedictorian, each graduate was given a diploma and speech about their impact on the team by a non-graduating player. Dabs were encouraged in place of a handshake.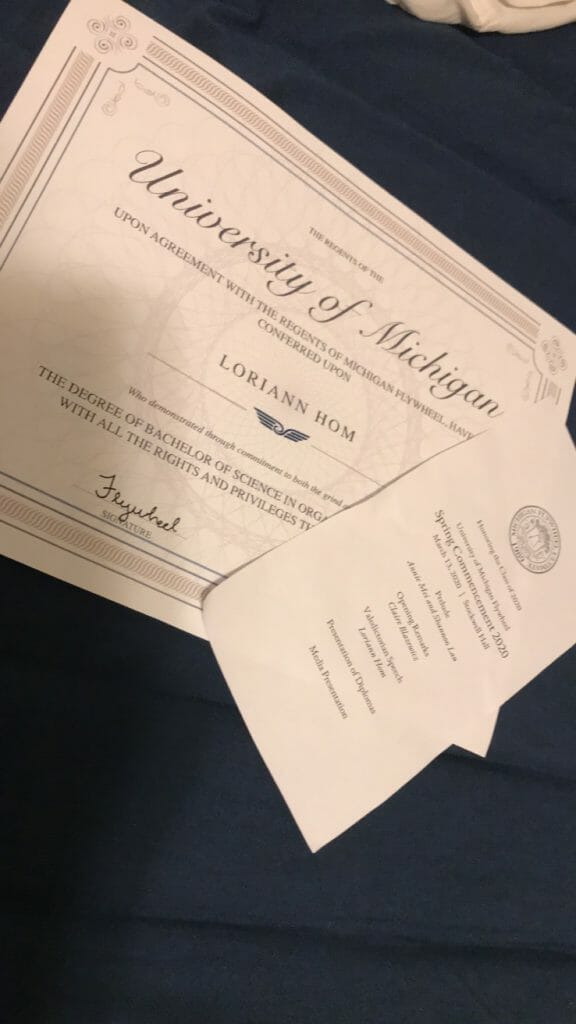 And to show that Flywheel is truly Never Done, there was a six minute media presentation filled with photos and snapchat videos.
Annie, Claire, Hanna, Hannah, Jade, Kat, Libby, Lizi, Miranda, Naomi, Rita, Sarah, Shannon, Sophia, and Zoe, thank you for showing us that Flylove is always there even when it seems like nothing else is left. Flywheel's future is in good hands.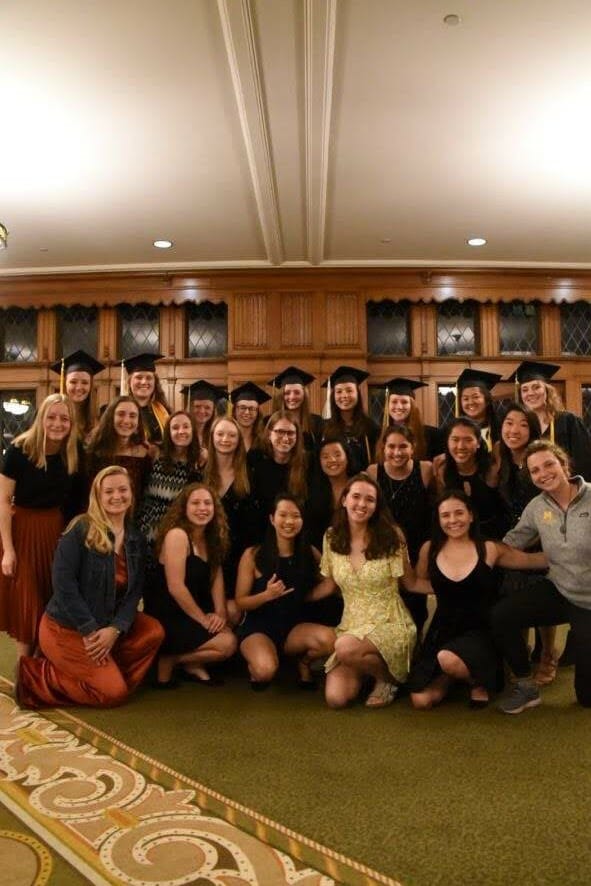 We are very appreciative of this moment, but we wanted to take the opportunity to advise other people and teams to practice social distancing. When we held this event, we were under the recommended group size restriction for socializing. Now that the restrictions have increased, Flywheel has cancelled all events and has encouraged all players to practice social distancing. The health of our players and all those around us is extremely important, and we want to make sure everyone stays safe.