The unlikely success story of the oldest member of the US National Team.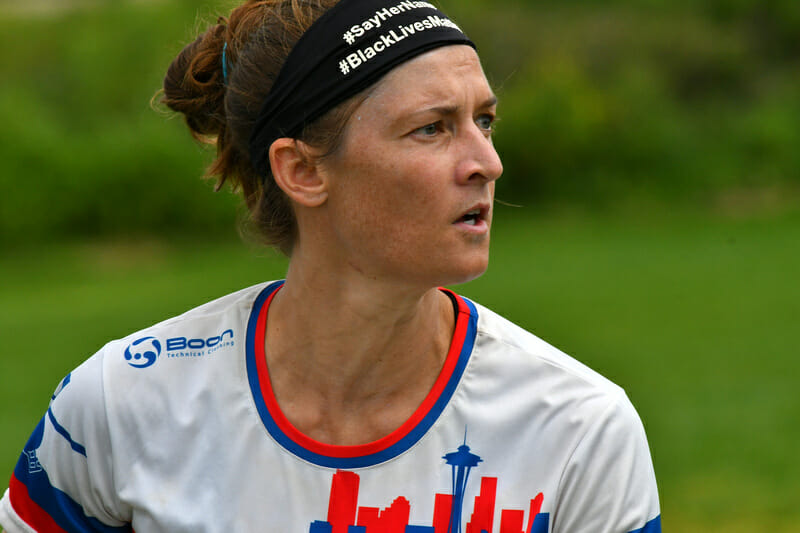 There is a narrative we expect our stars to follow. It's one we've seen countless times before. Their careers start in the nurtured womb of one of the historically dominant high school scenes or they find the sport playing at one of the blueblood college programs. Maybe they go through both. Progressing from their local YCC programs to their club programs with WJUC and Callahan nominations along the way, they cement themselves as fixtures of the club division. Then their path culminates neatly with club championships and a selection to represent their country at the senior level.
Emily Smith-Wilson's path to stardom and to the US National Team for WUGC 20201 is quite a different one. Her ultimate trophy case is still packed, but her story is one of growth and of an immense amount of life lived.
---
From Montana To The Mountaintop: Emily Smith-Wilson's Twenty-Year Climb is only available to Ultiworld Subscribers
Already have a subscription? Log in
Whether you visit Ultiworld for our reporting, our podcasts, or our video coverage, you can help us continue to provide high quality content with a subscription. By becoming a subscriber, not only do you receive benefits like exclusive articles and full article RSS feeds, you also help fund all of Ultiworld's coverage in general. We appreciate your support!